Not Just for the Gamers.
When you think of the world of gaming, the first thing that springs to mind isn't necessarily fashion but when the two collide it's often something you want to take note of. For Fall/Winter 2023, emerging streetwear label Creo Studios has looked to Tokyo and the city's rich gaming history as its muse, creating a collection defined by sharp angles, intricate cut-and-sew detailing, and thematic graphics. 
"Whether designing intricate levels, composing soundtracks, or scripting captivating narratives, gaming provides a powerful tool for expression and a limitless canvas for imagination. Whether seeking inspiration or to unwind after a long day, gaming is a way to tap into your creative energy and unleash your full potential."
Featuring cameos from the likes of Donkey Kong, Gameboy, and Mario Kart, 'CreoWorld Gaming Dept.' encapsulates the brand's empowering tagline 'Designed for the Creatives, by the Creatives' through its playful creations.
From sweats and tees to cargos and jackets, Creo Studios' FW23 collection is now available online.
Check it out below.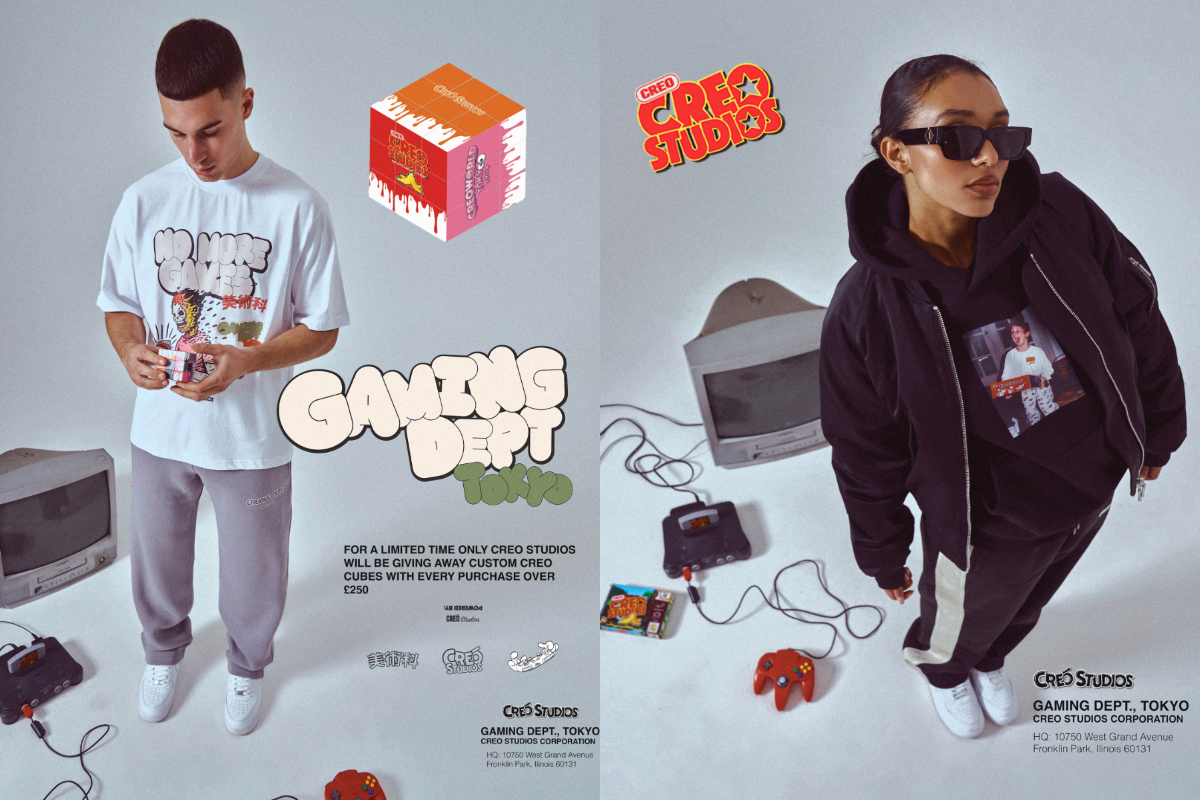 PHOTO CREDIT: CREO STUDIOS