The Superstar Boot from the upcoming Rick Owens and Adidas SS15 collection.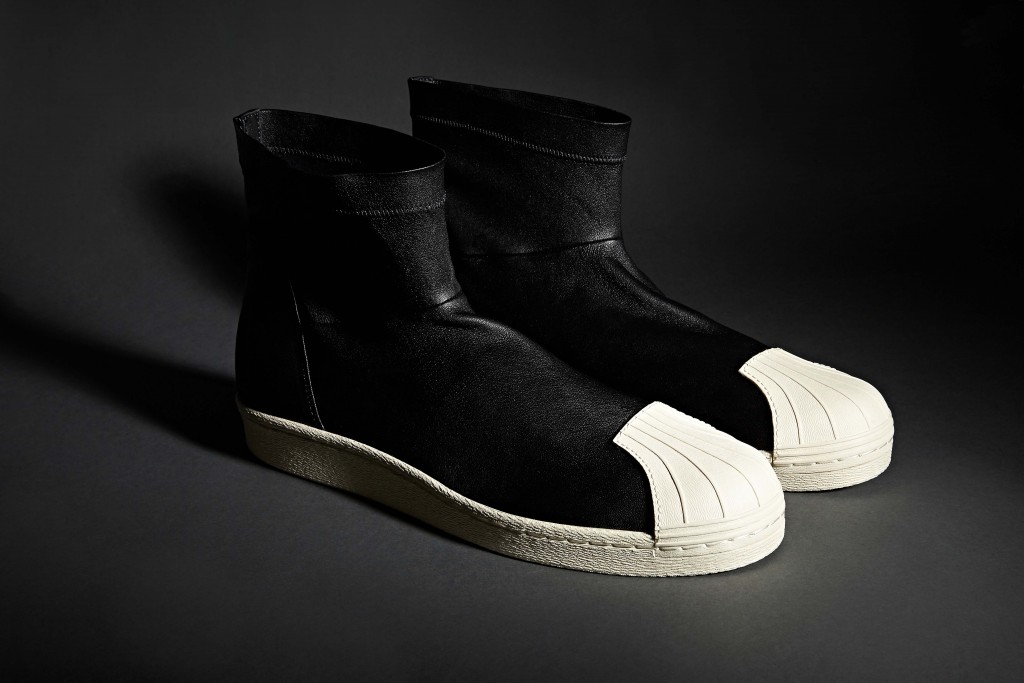 The Superstar boot exhibits the unique style the collection has, from the coming of two great-minds with two different visions. Mixing the two aesthetics the boot crosses over, from luxury to street. With a luxurious leather making up the upper, the classic shell-toe features at the front, and also on the sole. They have an edge for those willing to standout amongst the crowd.
Available online at oki-ni.com now.