Roman Kemp
Interviewer: Johnson Gold // @Johnson_Gold
Photographer: Benjamin Glean // @BenjaminGlean
Stylist: Jay Hines // @xyyx_
Assistant Stylist: Char Ellesse // @iheartchxr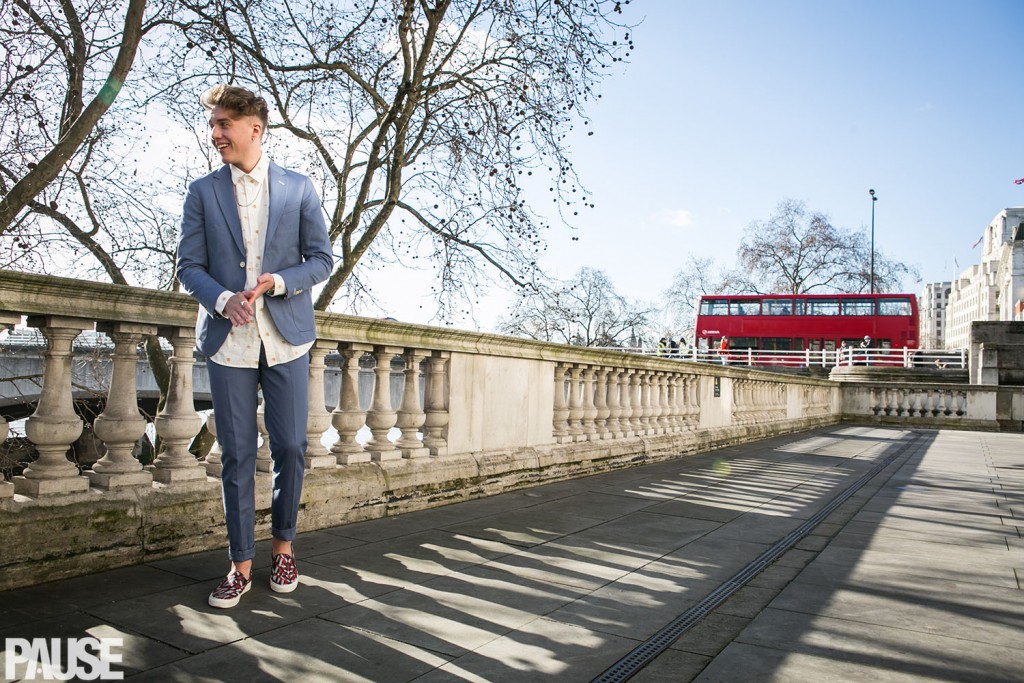 (See clothing credits below)
Meet Roman Kemp, a 22 year old TV and Online Presenter as well as a Radio DJ who has achieved his talents through happiness. Roman Kemp has used social media platforms like YouTube to express his love and passion for football, grown his online presence and become one of the youngest presenters for Capital FM. We at PAUSE caught up with Roman to find out how he got the job he has today, his style inspirations and his job for Adidas.
How did your YouTube videos all begin? What made you want to express your passion for Football onto YouTube?
So I kind of reached a point where I didn't know what I wanted to do anymore and I just wanted to do something that I really enjoyed and loved, talking about football was the thing that I've always wanted to do. Unfortunately I didn't have any ins, I didn't know who I could contact or meet so I thought the best way to do it is to put myself on YouTube and let people see what I can do.
Tell us more about Pitch Invasion TV, where did the idea come from?
Pitch Invasion TV was the first YouTube channel that I ever created, where I literally just decided that I wanted to have a voice about football. I knew how to edit, I knew how to film, was good with cameras and thought why not just post it on YouTube to see what people think.
Do you play football personally?
I do play football [laughs], recreationally, I'm never going to be a professional footballer but my love for football supasses anything in my life.
What team to do you support?
I'm an Arsenal fan, unfortunately. [laughs]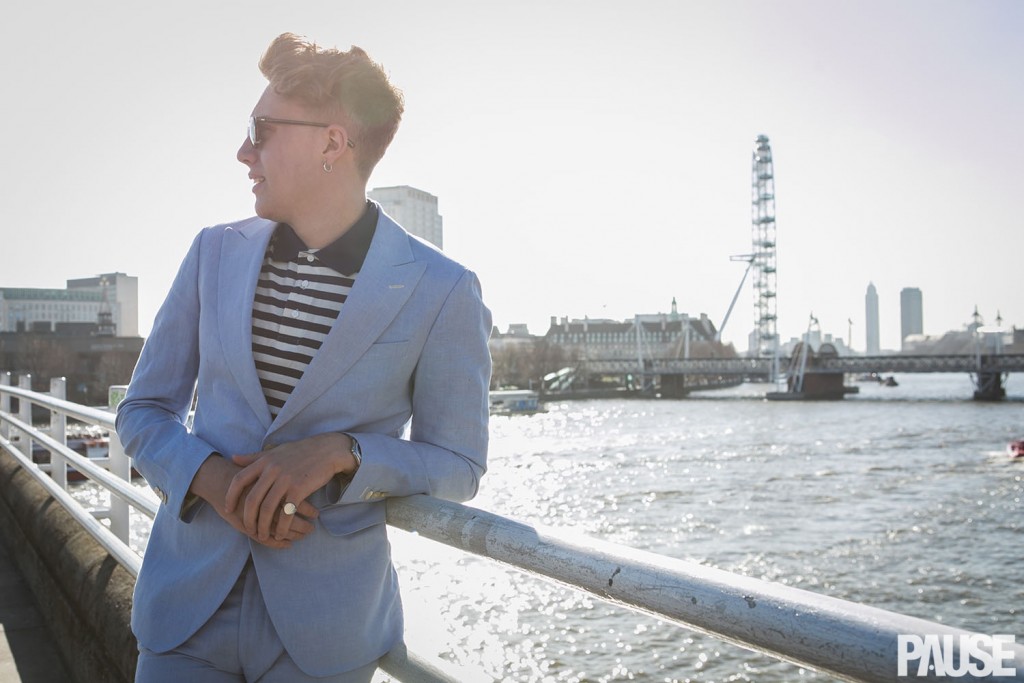 Blazer, Shirt & Trousers: Gant Rugger, Sunglasses: Cubitts, Shoes: Christian Lacroix
How did you grow your YouTube following? What is the key into getting noticed on YouTube?
When I started Pitch Invasion TV I started making parody music videos and I actually did a rap song about the game Fifa, and from there people just started noticing. Then I started my own personal channel which is just called Roman Kemp and started doing prank videos and people just really take to those sort of things and they get viral.
So you kind of used your personality and expressed yourself on YouTube and that's what grew your channel?
Yeah, I would say Pitch Invasion was something that was really great and it showed, I guess, what people consider now as a talent of being able to present content. But doing my own channel and creating content that I personally found really fun to do is what made my personality come through.
You also present for Capital FM, being one of the younger presenters, did you always knew you wanted to become a presenter? How did you get the job?
I did a job for Copa90 who are a big football YouTube channel. The show was called Man V Football whereby I had to watch every single game of the World Cup in as many places as possible with different fans every time. I kept on bumping into a boy, who was doing a similar sort of thing for LBC Radio and he was just recording on a dictaphone, getting fan reactions. We kept on bumping into each other so we swapped numbers and would say "this is a really good place to go for a Mexican bar if you need Mexican fans.". As soon as the World Cup ended I started getting contact from Capital FM saying would I come in and do some demo tapes, and after I did the demo tapes for about six weeks, I then had a meeting with the one of the head's of Global, Richard Park. One of the first things Richard said to me is that they wanted to give me my own show, which was amazing. Then he said "do you know how you got the job? You bumped into my son who was working at LBC at the time and he said he met this presenter and he started showing me all your videos online, and I saw a good personality so I thought I'd try you out on the radio" and I got the job!
Did you always know you wanted to become a presenter?
I didn't know I wanted to become a presenter at all. I started out with music at 15 and I thought that was what I wanted to do but I guess it's nice because presenting is something that is based around your own personality. So it's the easiest job in the world because it's just about being yourself. I've done modelling before where you have to pretend to be whatever the clothes want you to be. So it's really refreshing to just be myself in front of a camera.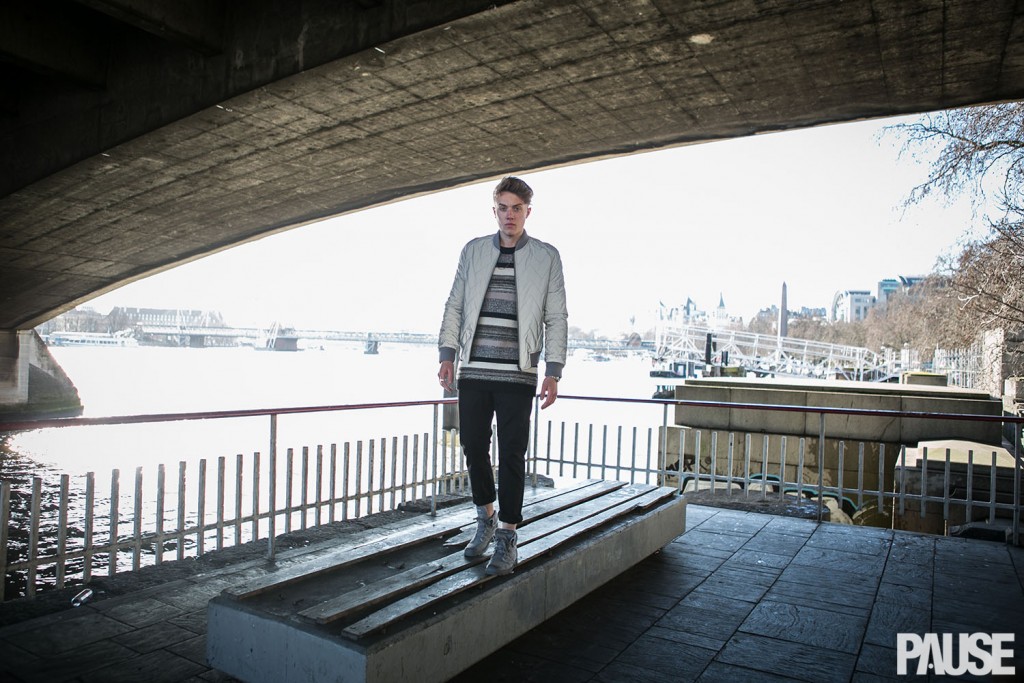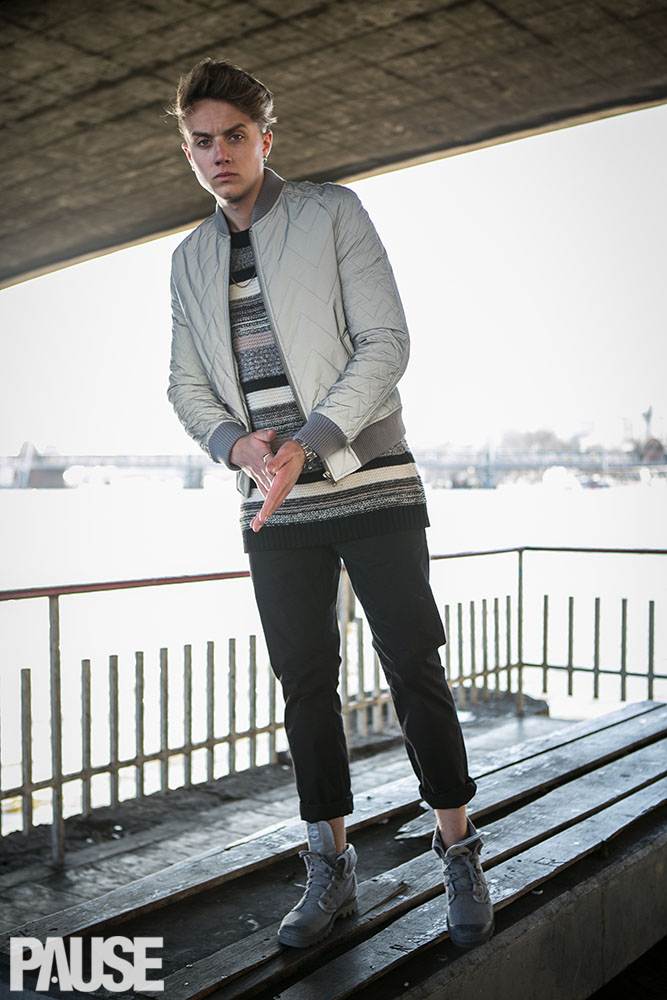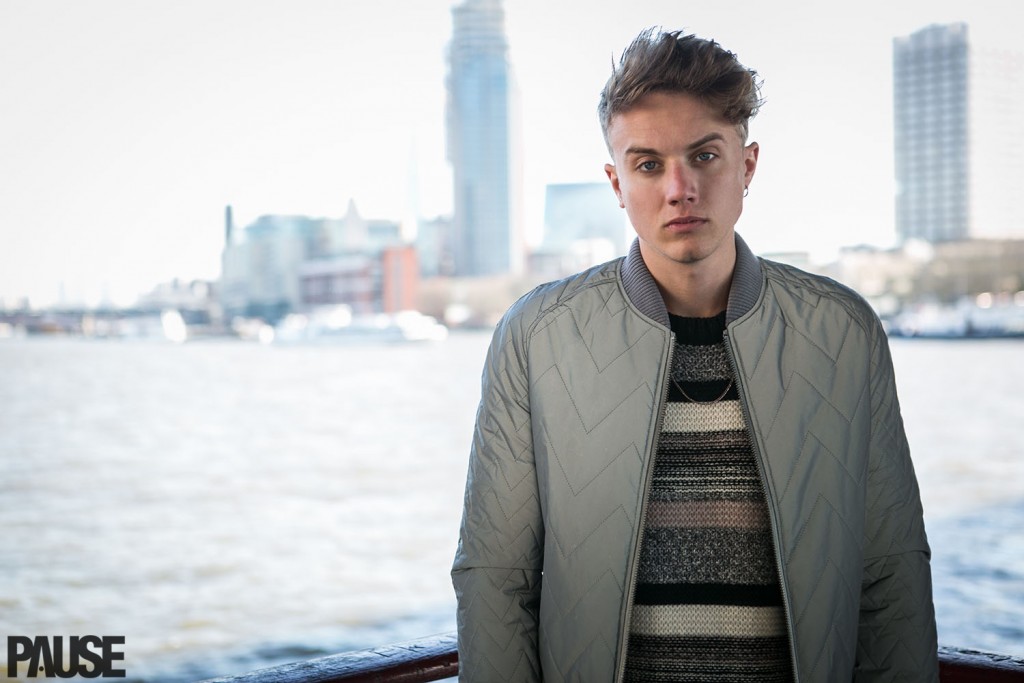 Jacket: Villain, Jumper: Samsoe & Samsoe, Jeans: ENERGIE, Shoes: Palladium Boots
Lets talk about your hairstyle, what products do you usually use in your hair and how do you maintain the style?
My hairstyle is very generic, most boys my age have it. A quiff is always something that I've aspired to; I was just a massive fan of Johnny Bravo[laughs]. Though I think after the comparisons of Jedward went away, I felt I could bring the hairstyle back. I've always kind of had this hairstyle, even when I was at school. My hair is really thick, so I can't use anything that is really like gel or oil based. So it has to be  matte or clay  just to hold it up because otherwise it will just look really wet and can get really wavey.
What kind of products do you use?
So I use Fudge Matte and anything that is quite strong. I tend not to use hair spray because If I do, after a few seconds of using it, it gets wet and my hair gets a bit curly. I quite like the matte look.
Name one celebrity that you look up to in terms of style and why… 
In terms of style it would be, if I had to dress like another presenter. I think Dermot O'Leary always looks really good. He's a stylish guy and he always looks cool. I've never seen him in something where I'm like "Oh, I'm not sure about that". He always dresses smart and appropriately for whatever job it is that he is doing. Obviously he does a lot of work with London Men's Collection [LCM] as well. As a presenter I definitely look up to him because he is someone that has done it. He has proven to be a great person to present any form of content and seems like a great guy.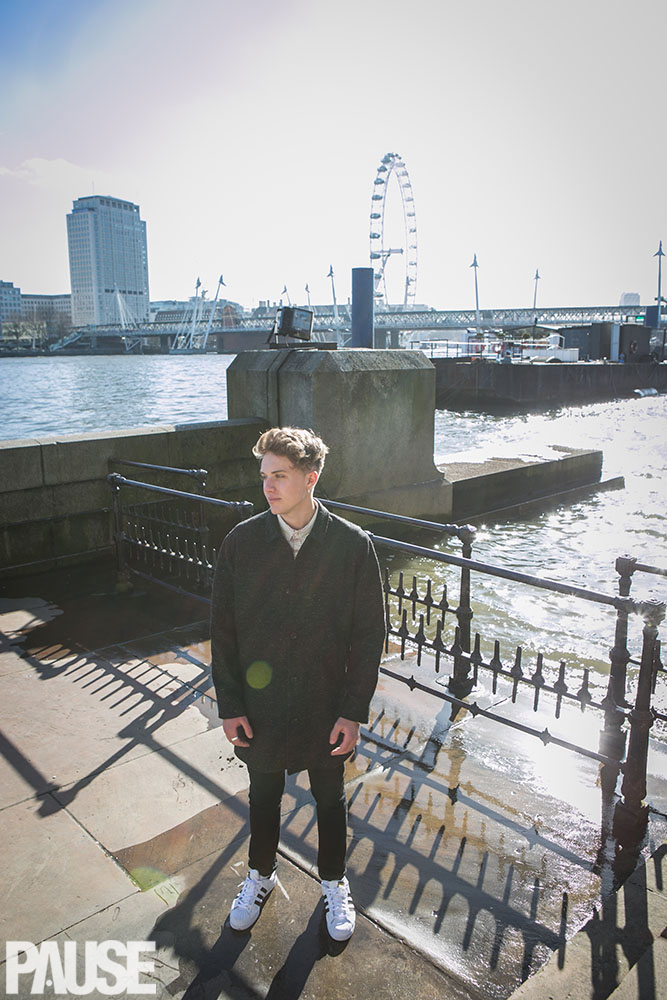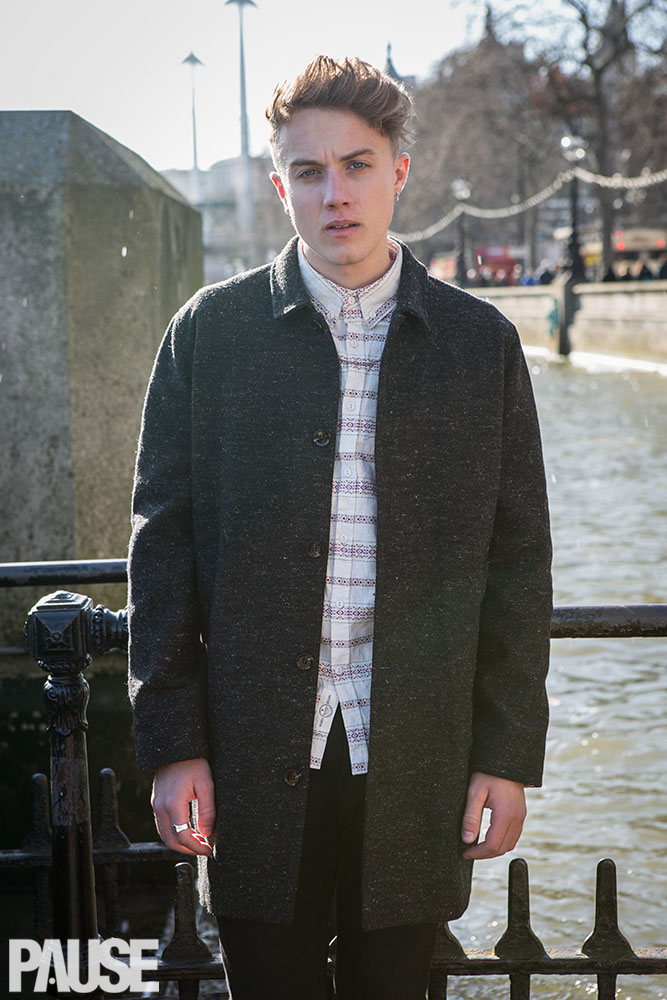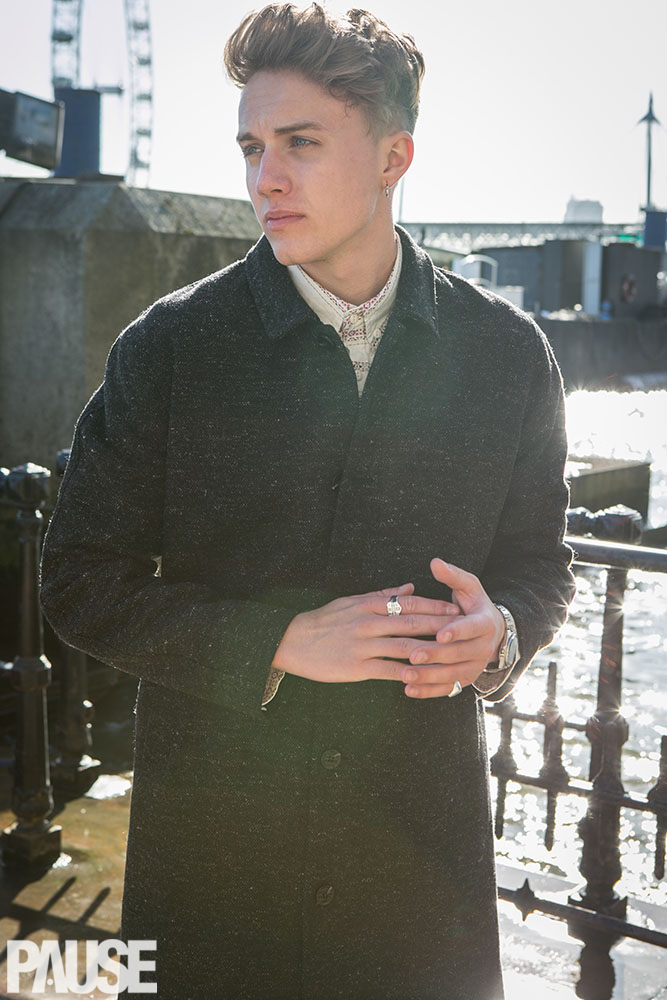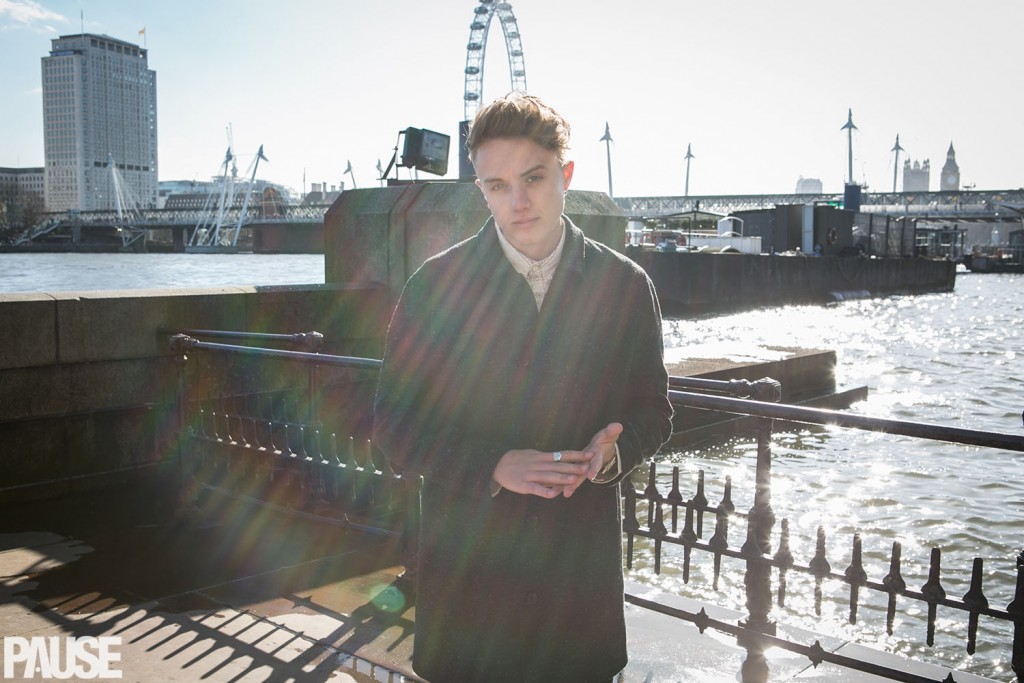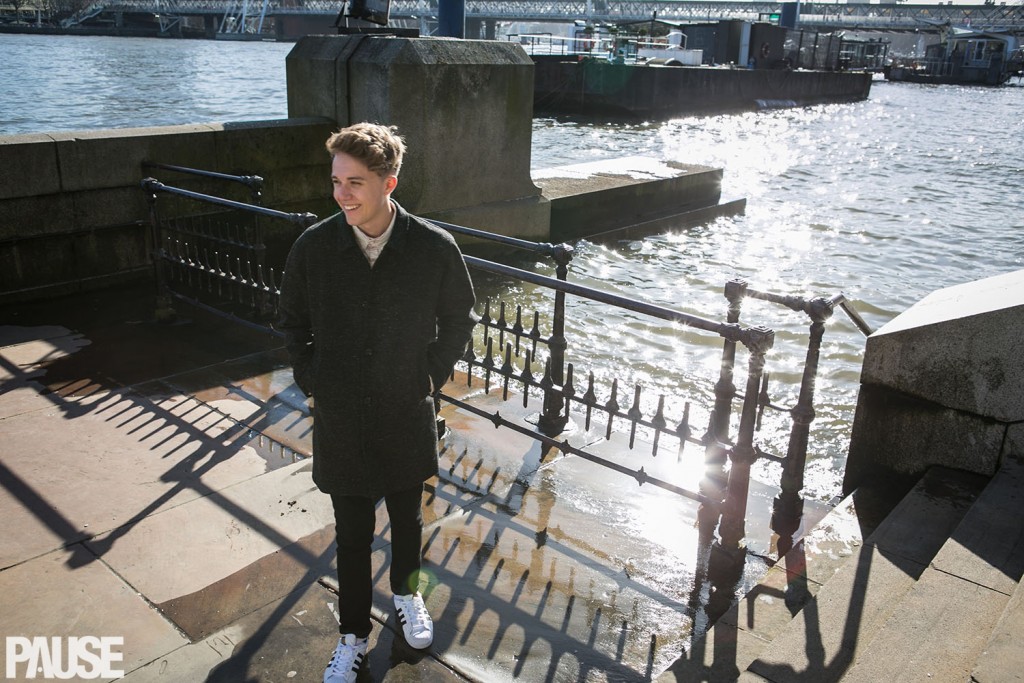 Jacket: Samsoe & Samsoe, Jeans: Roman's Own, Trainers: adidas Originals Superstars, Shirt: Native Youth
List three must-have essentials that you always have in your wardrobe for your day-to-day wear?
A good pair of trainers. Trainers are very important and something that I have too many of. I've got loads of trainers because I never really wear smart shoes, if I'm going out for a smart dinner or something I would wear a pair of boots. I'm walking around London all day so wardrobe essential number one has to be trainers.
A decent jacket. I tend to not spend money on t-shirts and stuff like that. T-shirt and jeans I could literally pick up from Primark and I'd be happy. So I guess definitely a smart jacket to go with whatever it is I'm wearing.
 A smart causal shirt. Especially for my job it is important not to look too smart but also at the same time look presentable. Especially in front of camera you don't want to look messy, sometimes t-shirts can look a bit boring. A smart casual shirt is great if you're going out for dinner that night or for a drink so you can still look smart.
So a smart casual shirt, trainers and a good jacket.
What are your favourite pairs of trainers? And what type of trainers are best worn casually and for playing sports?
For playing sports as well… Obviously I've been working with adidas a lot recently and I think the ZX Flux trainers are really good because I've played football in them a couple of times and they're the only trainers that I don't mind playing football in as well. I see people running in them but they look really cool if you have the right outfit with it.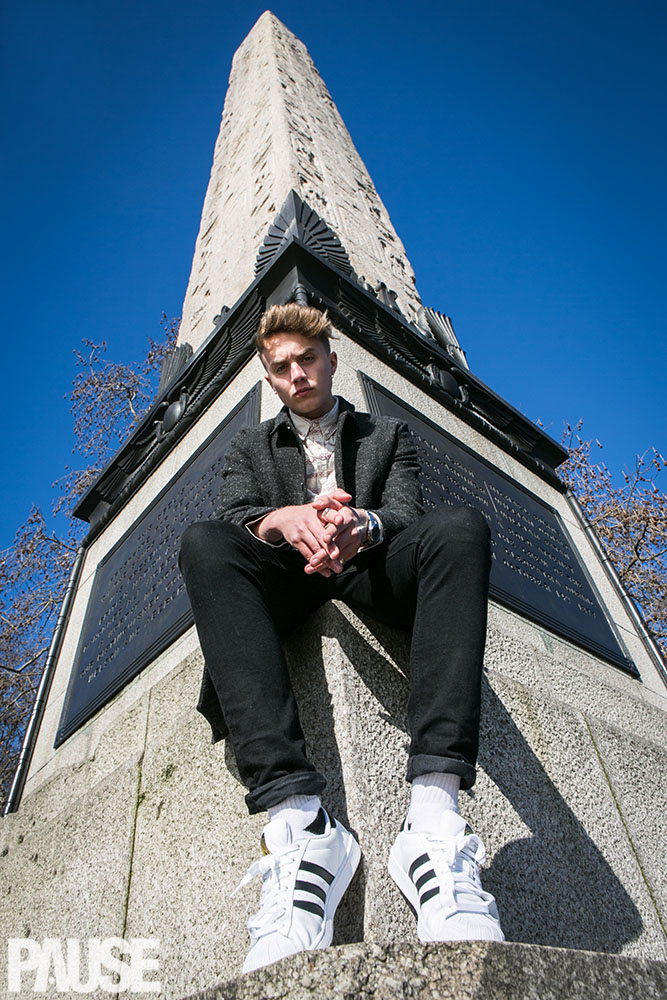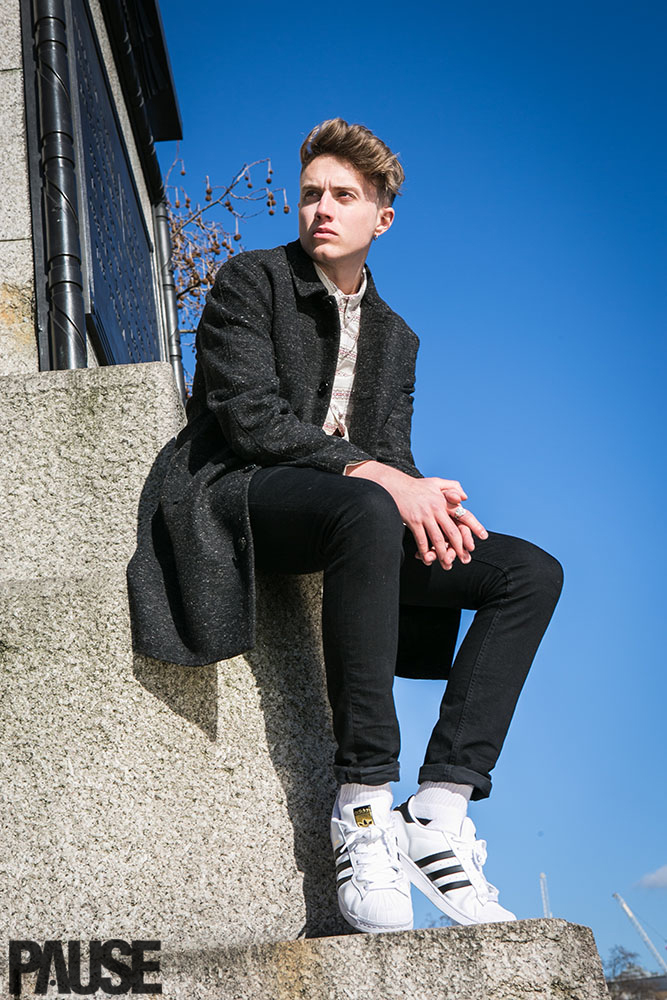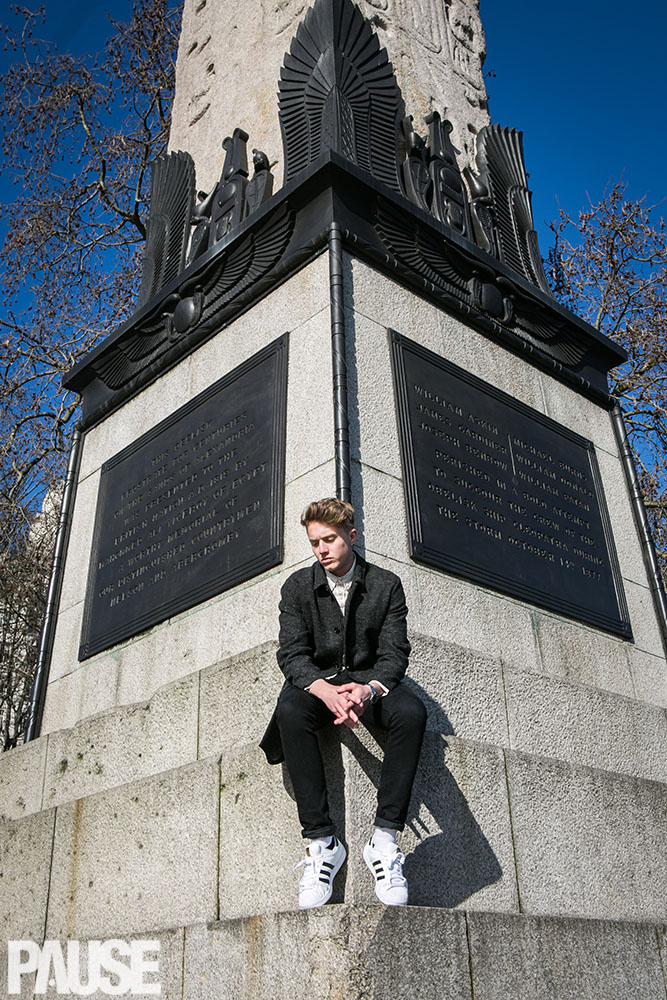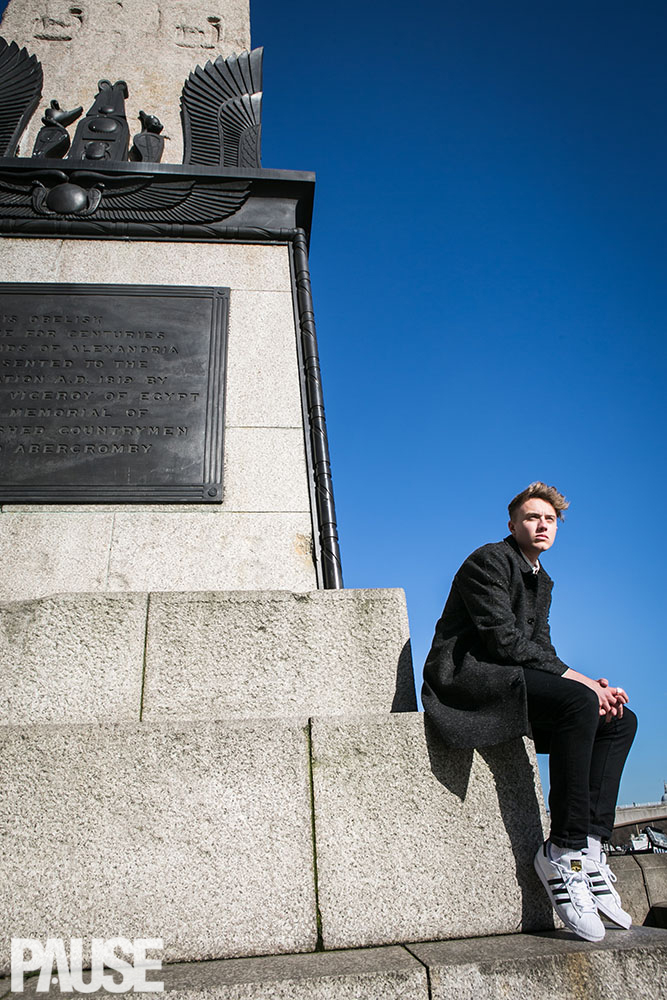 Jacket: Villain, Jeans: Roman's Own, Trainers: adidas Originals Superstars, Shirt: Native Youth
Recently you've started presenting for Adidas, tell us about some of the type of things you've done with Adidas so far…
So for adidas I present a show called GamedayPlus, which covers the the Champions League. It is the most amazing job I've ever had in my life, I get to fly around Europe interviewing the biggest and best players in the world. The access is ridiculous, absolutely ridiculous. I'm just so lucky and so grateful to have the opportunity to do it. One week I'll be taking free kicks with Gareth Bale, next week I'll be hanging out at Arjen Robben's house, it's just sensational.
In terms of football and fashion, what can we all expect from the brand Adidas in 2015?
I think from adidas, I'm always quite impressed about how they link together sport and fashion at the same time. Obviously they've just had that massive collaboration with Kanye West, so everyone is really excited about that as well. I always think that whether it's the Originals collection or the Sports Performance collection, they always smash it. They are always on point and really up on the technology as well, it's not just about the look. It's every little detail. The adidas Pure Boost trainers which they brought out this year are probably the comfiest trainers I've ever had in my life. So I think this year from adidas, it's not going down it's just going up.
What has been the best moment about working at Capital FM?  
My favourite moment working at Capital FM so far was probably my first ever show. I've never been so nervous in my life. I'd never done radio before and instantly I was given a network show, up and down the UK not just in London. There's no other buzz or feeling that you can get from something than when you put the mic up and you're live to all those people and you just have to go with it. That's the best thing about radio because it doesn't matter if you make a mistake or something like that, you're a human being, if you're a human listening to another human you expect them to make mistakes and it makes them more comfortable with you. It's also just getting over that fear of  understanding no matter what you just said, just get on with it and keep going. So yeah, I would say my best moment with Capital would be my first ever show with them.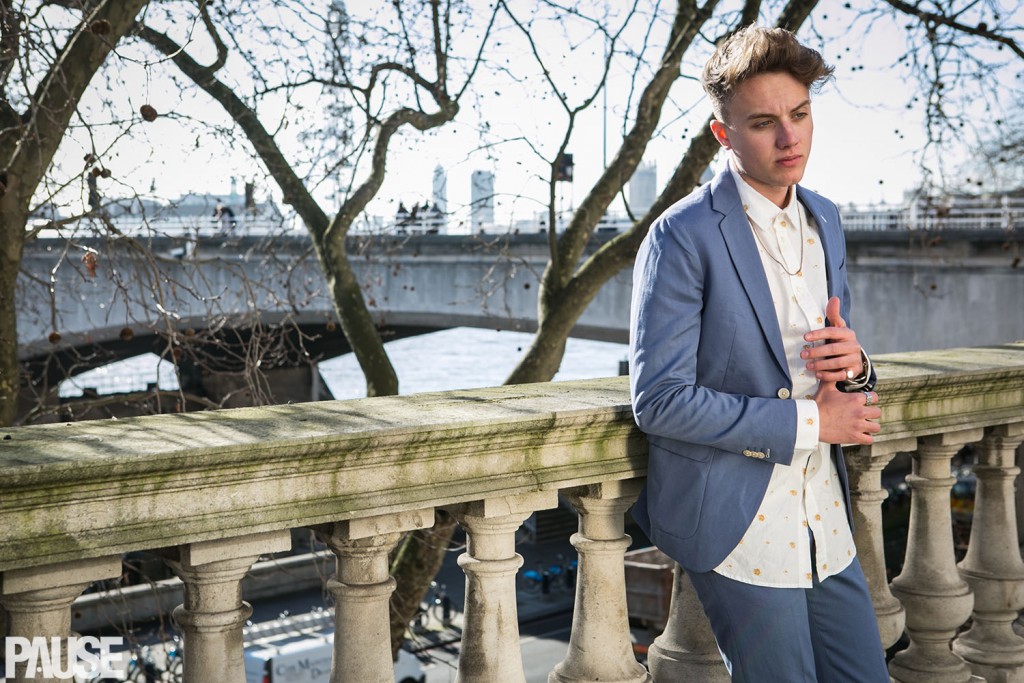 Blazer & Trousers: Gant Rugger, Shirt: Samsoe Samsoe, Shoes: Christian Lacroix
Who has been your driving force into achieving some of the things you have done since today?

My driving force always has been 'do what you love' and making sure that work doesn't become a chore, ever. It just has to be that thing where you want to turn up each day because it's fun and you really enjoy it. It could something you're passionate about or a hobbie anything like that. For me it got to a point where I didn't want to do something that I wasn't enjoying. The only thing I wasn't doing at the time was football and talking about football, so I just decided to do something about it. A lot of successful people will just tell you they just turned their hobby or their own happiness into their job.
You can listen to Roman on CapitalFM – Sunday's 6am-9am
@romankemp