Rihanna masters anything and everything.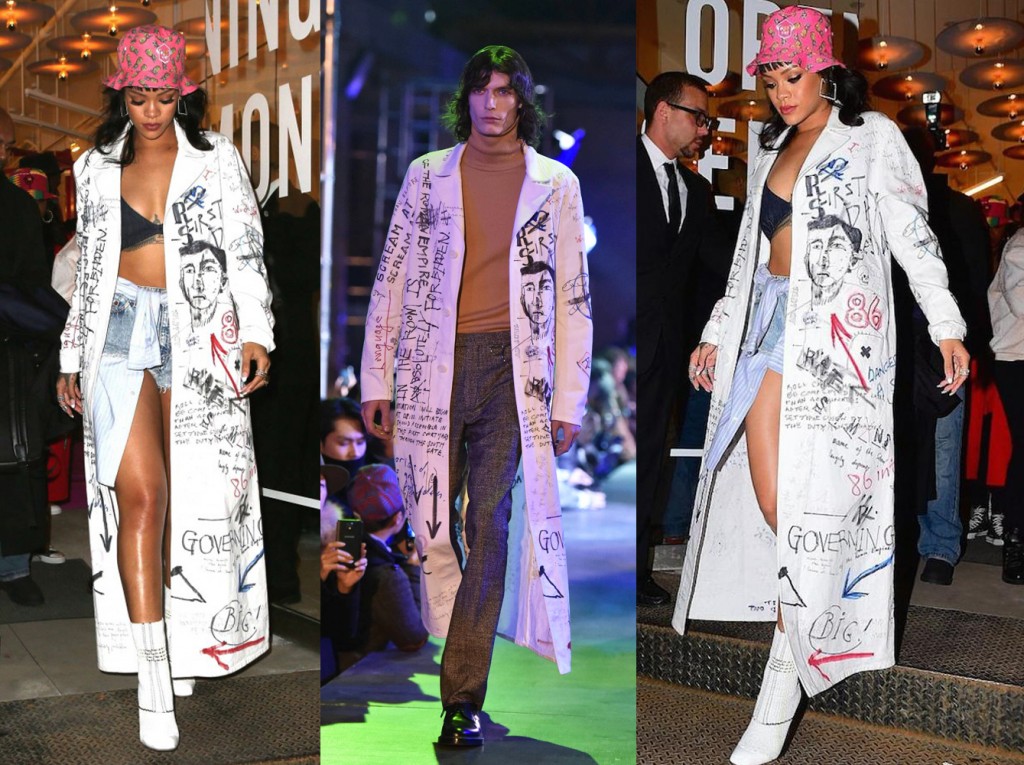 Rihanna recently attended the Opening Ceremony store in New York to celebrate the launch of her best friend Mellisa Forde's hat collection in collaboration with clothing line Wrkng Title. For the occasion Rihanna kept it sexy and supported her friend by wearing the pink pineapple print bucket hat and styled it with denim shorts, Christian Dior boots and a menswear coat. The graffiti coat was from Raf Simons autumn/winter 2015 collection which was styled perfectly. When it comes to catwalk pieces, at times you never know how it is going to look on a person but Rihanna surely executed this correctly. We at PAUSE love the fact that Rihanna can wear menswear and still always pull it off as well as she does with womenswear, we PAUSE this.
The Raf Simons Graffiti Coat will be available at select retailers in the coming months, stay tuned for the release.