London Fashion Week makes a change of scenery.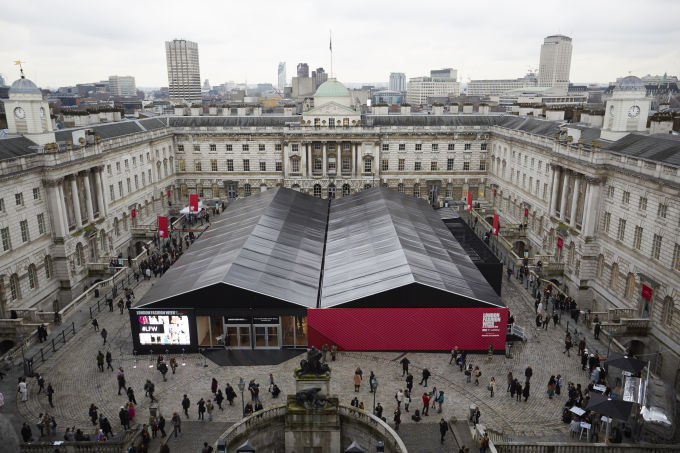 This morning the news went viral on Twitter when the British Fashion Council announced that London Fashion Week will officially move to Soho. London Fashion Week has been held at the iconic Somerset House location since 2009, but this year the new place to attend your fashion shows for LFW Spring/Summer 2016 will be at Brewer Street Car Park in Soho.
Chief Executive of the BFC, Caroline Rush, qouted: "The long term growth of the UK's designer fashion market is reflected geographically in this move that will see London Fashion Week designers showcasing collections in one of London's most vibrant, diverse and creative hubs set within a mile of Bond Street, Dover Street, Mount Street, Oxford Street and Regent Street."
"The new and exciting venue has already been dubbed as Brewer Street's 'Fashion Park' and will offer freedom and flexibility to designers who will be able to transform the show space to reflect their own aesthetics and identity."
Our main question is, what will the London Fashion Week street style look like moving forward?