A Grey Day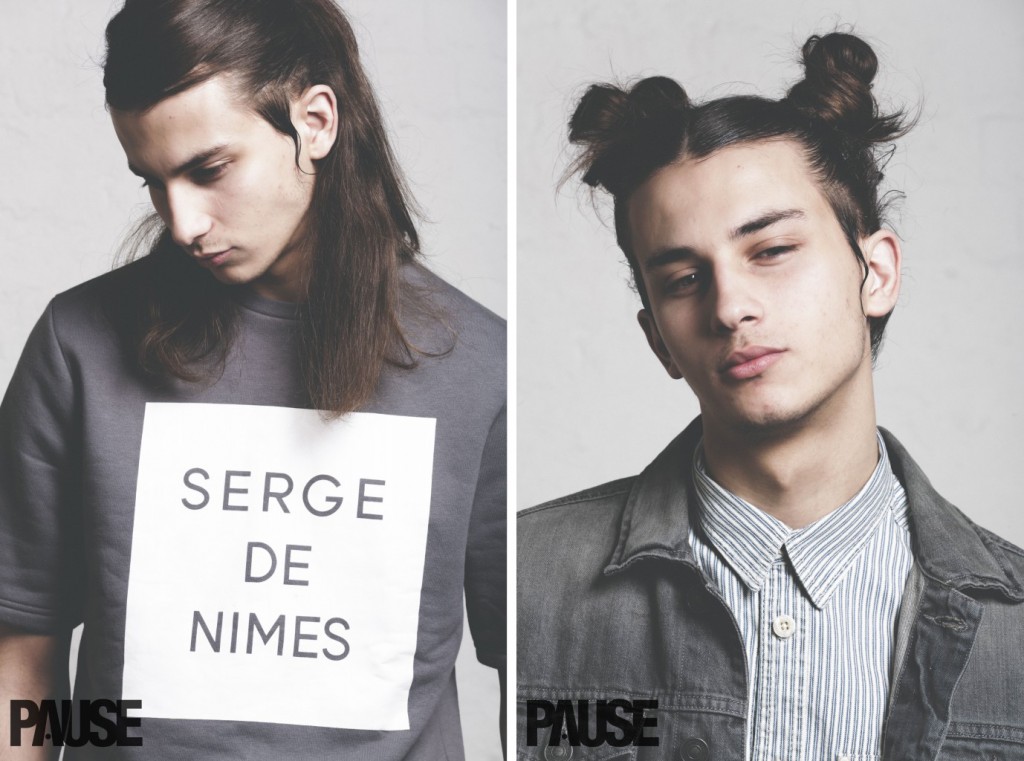 Photographer: Jamie Kendrick // @Jamie_Kendrick
Stylist: Samantha Ria // @SamanthaRia
Hair Stylist: Kayleigh Jane // @KayleighJaneHair
Model: Khalid @ Elite // @topen
Special thanks to Sexy Hair for grooming products
Get the look: Using a comb, part hair and pull into two bunches and tie.  Wrap hair around itself so that it folds into a knot.  Use pins to hold hair in place.  Apply Sexy Hair Hard Up Gel on the hair line to smooth fly away's and hold in place.  For all over hold, spray Sexy Hair Play Dirty.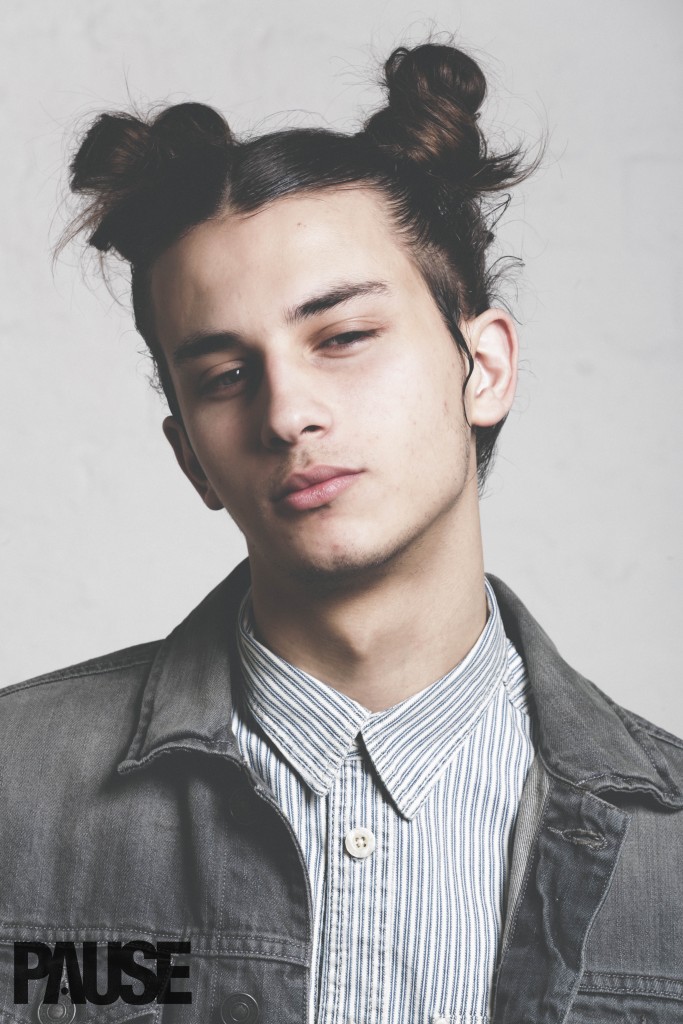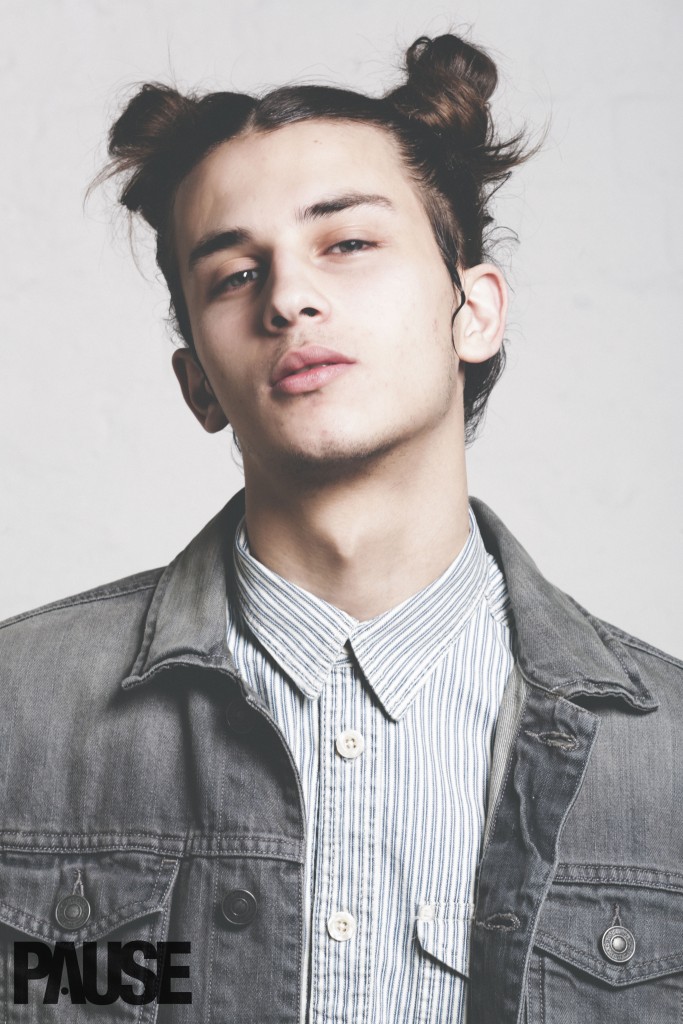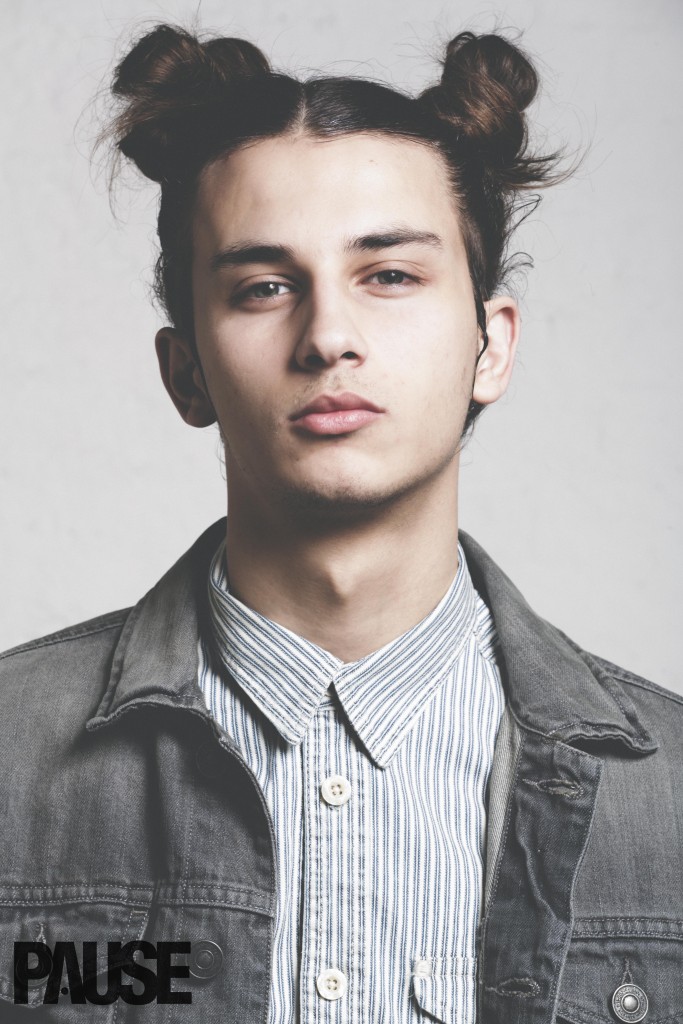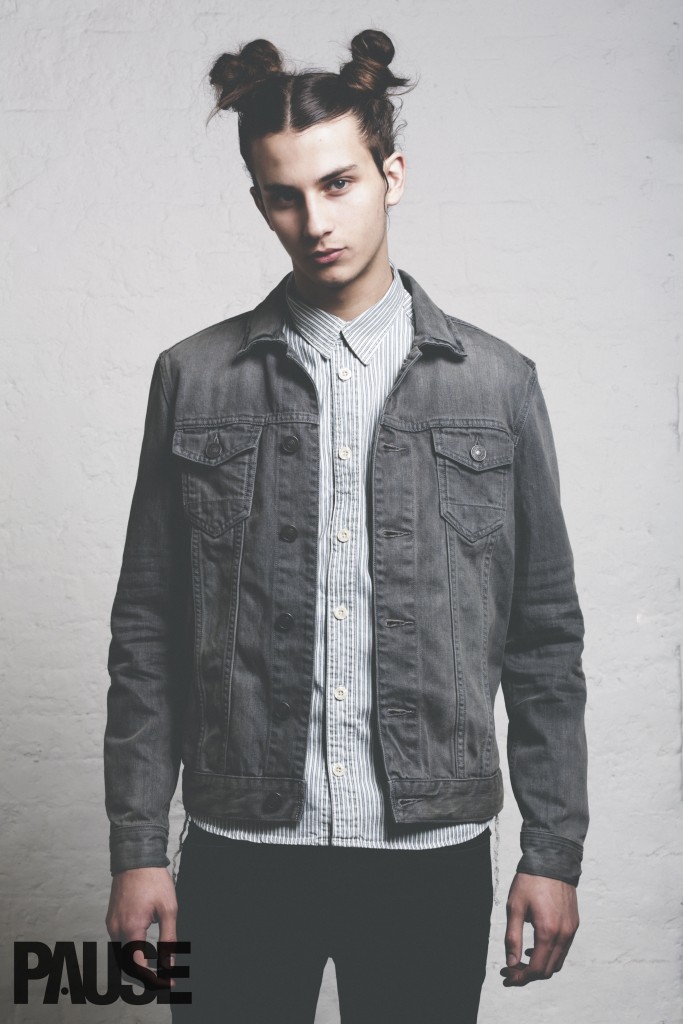 Clothing credits: Shirt – Kings Of Indigo, Jacket – AllSaints
Get the look: Use a comb to part hair to the side, getting a straight side parting.  Pull hair back, sectioning the top half into a pony tail.  Tie with hairband.  Apply Sexy Hair Hard Up Gel to the hair line and parting line. Apply Sexy Hair Play Dirty for all over hold.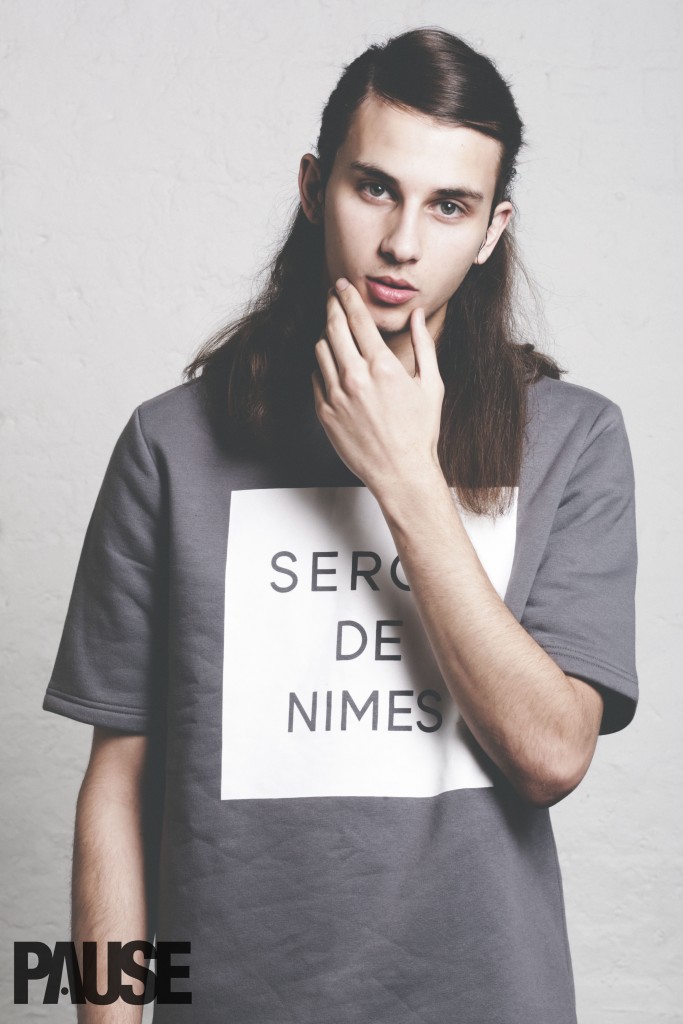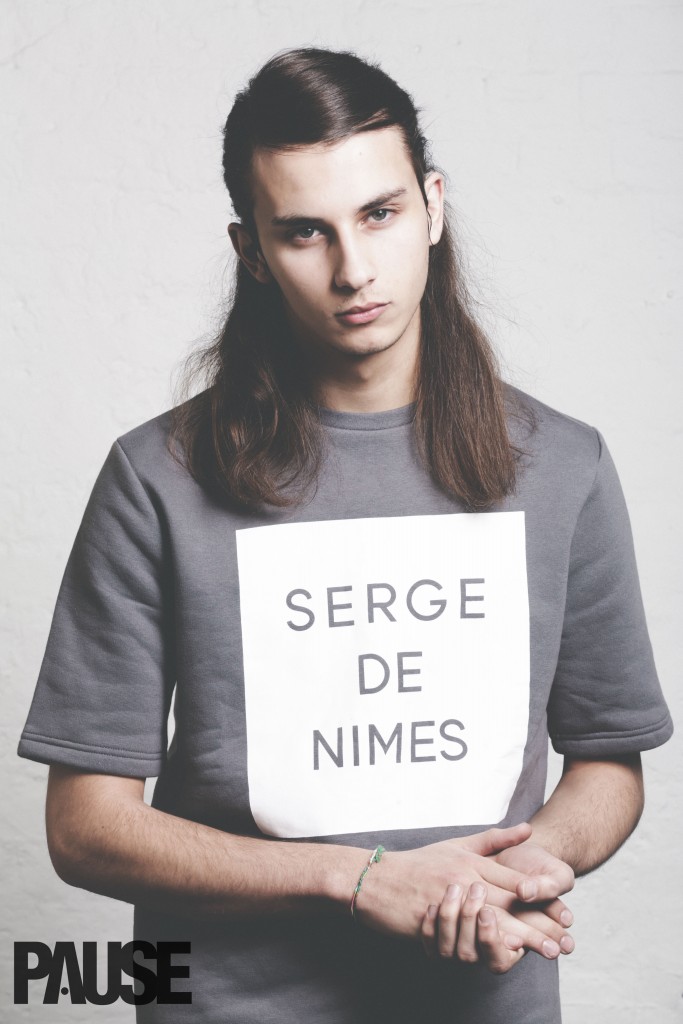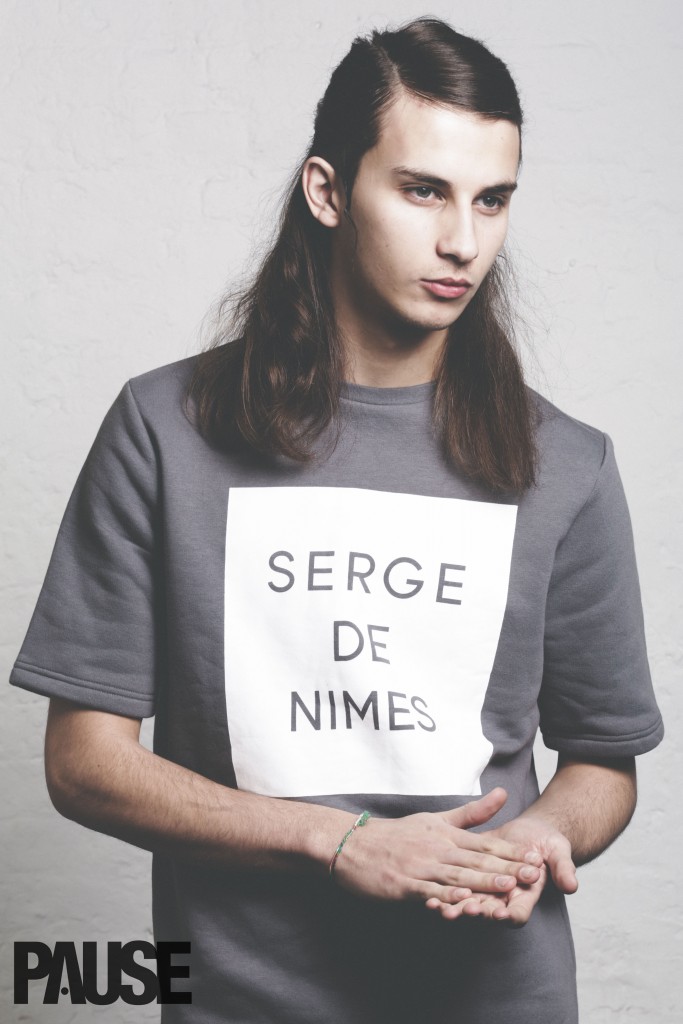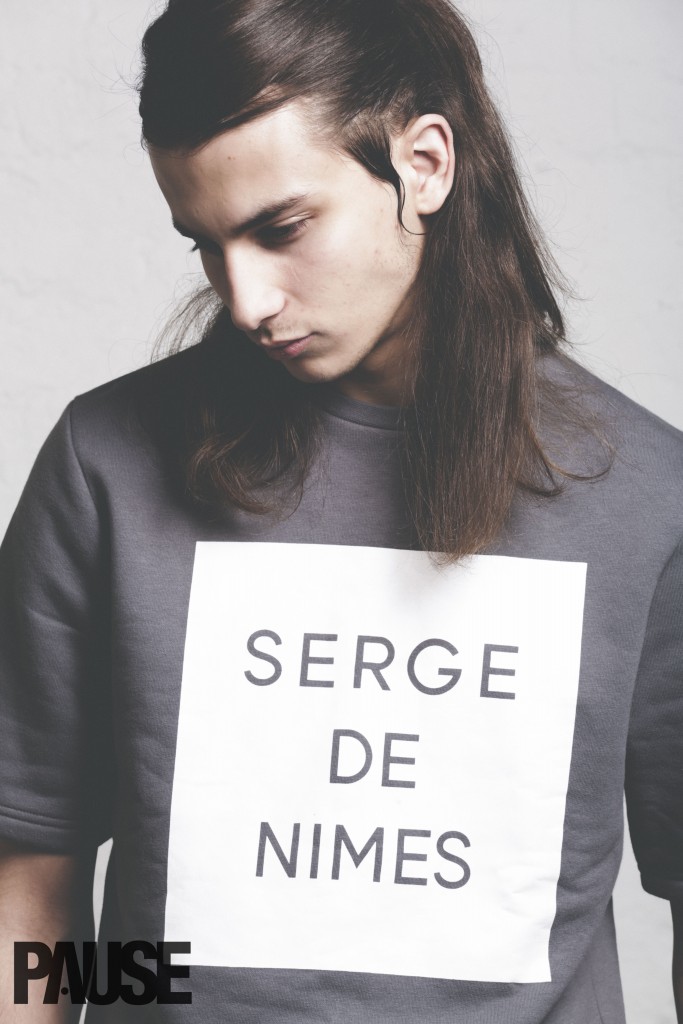 Clothing credits: Top – Serge DeNimes