Slide into summer in style.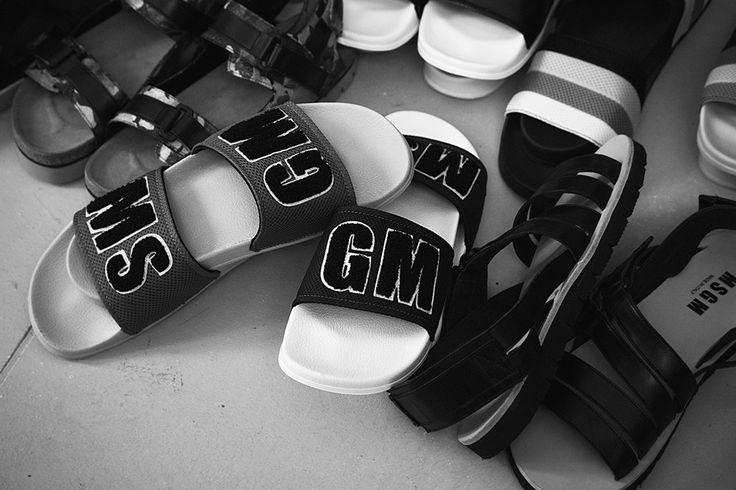 The humble pool slides showed up on the fashion radar last summer and whilst fashion forward people quickly adopted the trend, others were still trying to get to grips with how slides made their way out of the poolside into the streets. For its second season, pool slides have really grown up. Designers are now offering options one could categorize into high fashion and streetwear. We at PAUSE have taken the liberty to select slides worth investing in for Spring/Summer 2015.
Top Picks:
Raf Simons X Adidas – Raf continues his collaboration with Adidas in stellar fashion with these slides which debuted on the runway. Available here for £145
Mr Hare- British designer Mr Hare adds a more luxurious touch to the humble pool slides with the vamp crafted from buttery soft black leather sporting the labels logo discreetly. Available here for £250
Dan Ward- These are probably the most versatile of the bunch. They look good either at the pool or a day out in town paired with jeans or linen trousers. The overlapping canvas vamp is trimmed with luxurious leather. Available here for £275.
MSGM- Italian new label known for its bright hued ensembles have released these reasonably priced and heavily logo'd version of slides. It gets pass marks for color and it's sports chic feel. Available here for £95
Supreme- These debuted ss14 but we can all agree that they are still hot. There's still a chance to cop them new on eBay.
Zara- No one does cheap chic better than High street giants Zara. These are simple with the geometric stripes detail on the vamp. Definitely PAUSE approved. Available here for £17.99.
Valentino- Valentino have had a lot of success with their camo aesthetic and have proven its versatility with these pvc slides. This is amongst the lowest priced footwear in their mens offering this season and you can buy it here for £170.
CMMN SWDN- Scandinavian label CMMN keeps expanding it's product category and for ss15 they applied their minimalist aesthetic to these slides. Also available in black here for £70.