Your next sneaker festival is nearly here.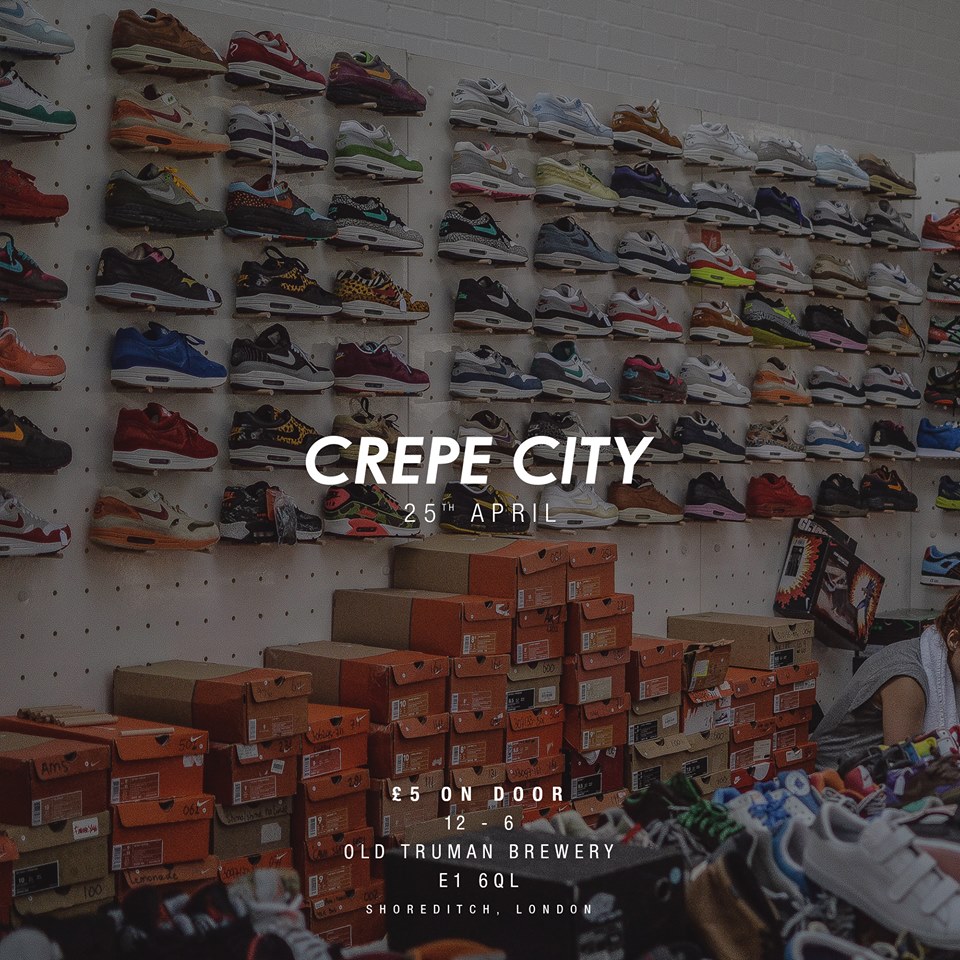 Crepe City is back for another season, being one of the UK's most leading sneaker event, Crepe City returns for their 13th event in London. The event will take place at their the Old Truman Brewery in East London where over 200 sneaker sellers will be there to offer sold-out, rare, exclusive and customised sneakers from all over the world.
Taking place on a Saturday, the event will see hundreds of sneaker heads all over the UK, and Europe, attend to hunt for the 1000+ sneakers on sale. Crepe City will also launch their new 'Crepe City Boutique' which will showcase a selection of sports, streetwear, lifestyle brands and accessories.
Tickets will be £5.00 on the door, and the event will run from 12pm – 6pm only.
Address: Old Truman Brewery, Shoreditch, London E1 6QL
For more information head over to the Crepe City Facebook to pick up some tickets.
Photos by Jack Taris from Crepe City 12: