For the first time ever, the UK will be hosting Europe's biggest sneaker convention.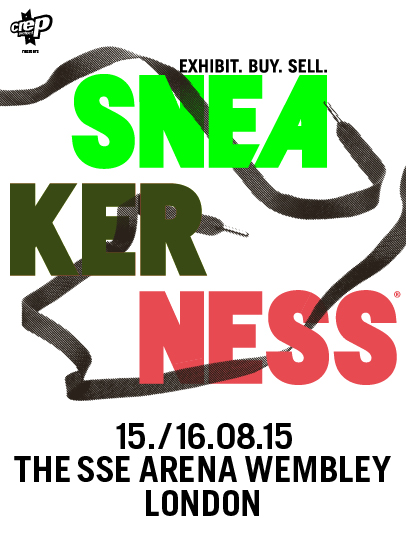 The "Sneakerness" convention that initially started in 2008, has now become a successful annual tour. In association with Crep Protect, the sneaker convention now draws in crowds of over 20,000 compared to the 2,000 that attended the first convention.
It brings together sneaker lovers from around the globe, with one thing in common; Sneakers! Collectibles, one-off's, and exclusive pairs will all be insight for everyone to exhibit, buy and sell.
Over the years the popularity of the event has grown; attracting more and more people it has become an annual tour with scheduled dates in cities such as; Amsterdam, Paris, Warsaw, Zurich, and Cologne.
Jason Black, the Co-founder and director of Crep Protect comments, "the sneaker community is absolutely thriving in the UK and an integral part of the culture – and as the premier sneaker event in Europe, we felt it was important that Sneakerness have a presence over here…" So it only seems right for London to be the next stop.
It goes without saying the sneaker obsession here has grown vastly over the past few years. London is a city that gives inspiration, it births new styles and trends, not just when discussing sneakers, but fashion all together.
The two-day sneaker convention will be held at SSE Wembley Arena, on the 15th and 16th August 2015.