Timeless looks from Ifeanyi Nwune.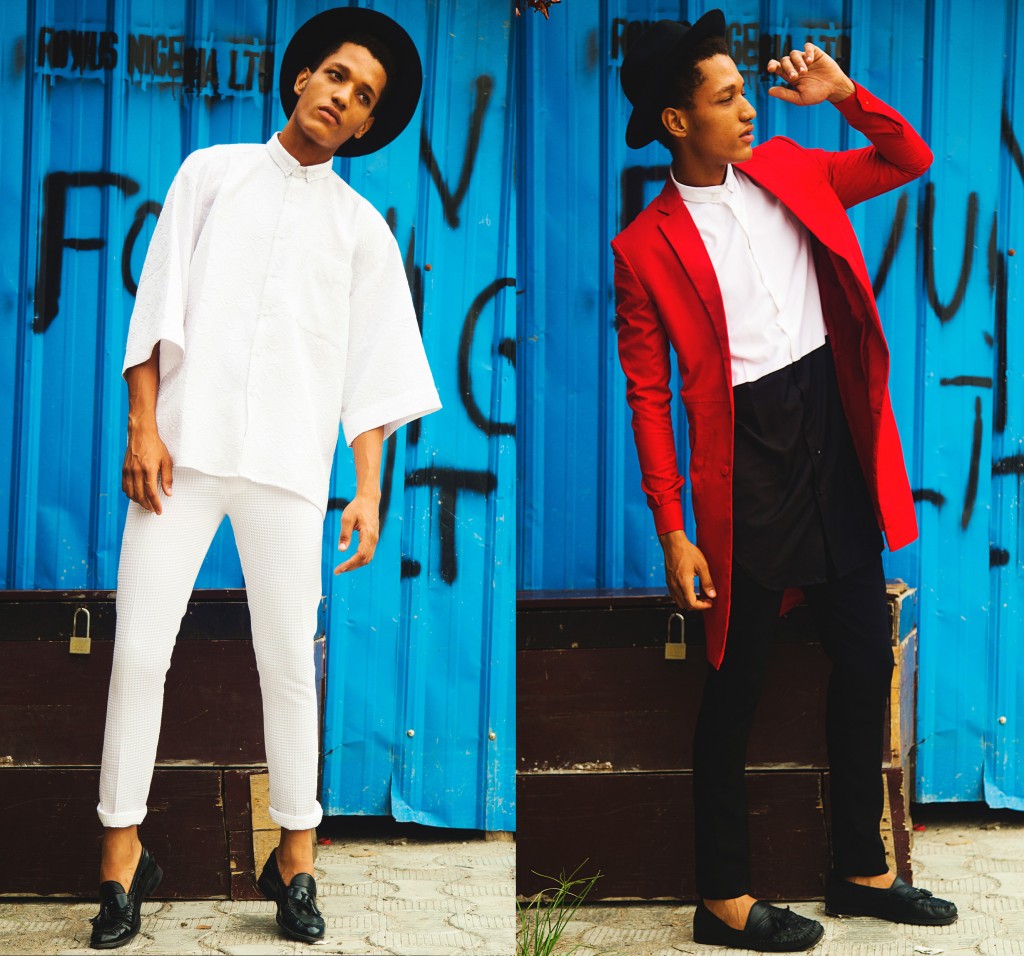 What PAUSE loves doing is supporting emerging designers that deserve recognition. Ifeanyi Nwune is both the name of the brand and Nigerian designer. He has created a SS15 Capsule Collection titled 'Timeless'.
The focus of the new line is to create 'timeless' looks, and by that the brand means clothes that have an edge to them, but at the same time, wearable. To do this they have only concentrated on white, black and red garments to allow pieces to be interwoven into outfits.
Ifeanyi Nwune SS15 capsule collection continues to merge street and formalwear.
All white looks, including an all-white pair of jacquard cropped trousers, stripe detailing on long-sleeved shirts, extended fits and the collection also experiments with transparent pieces that PAUSE rates highly.
A PAUSE tip is that transparent garments can be working in well with layering and adds something different to your outfit.
The lookbook was shot in Lekki, Lagos-Nigeria
Brand: Ifeanyi Nwune
Art Direction: Ifeanyi Nwune
Edited by: Niyi Okeowo and Jay Olowu
Models: Peter Fin and Onos
Words: Jordan Bunker