Monochrome is the new Domingo Rodriguez.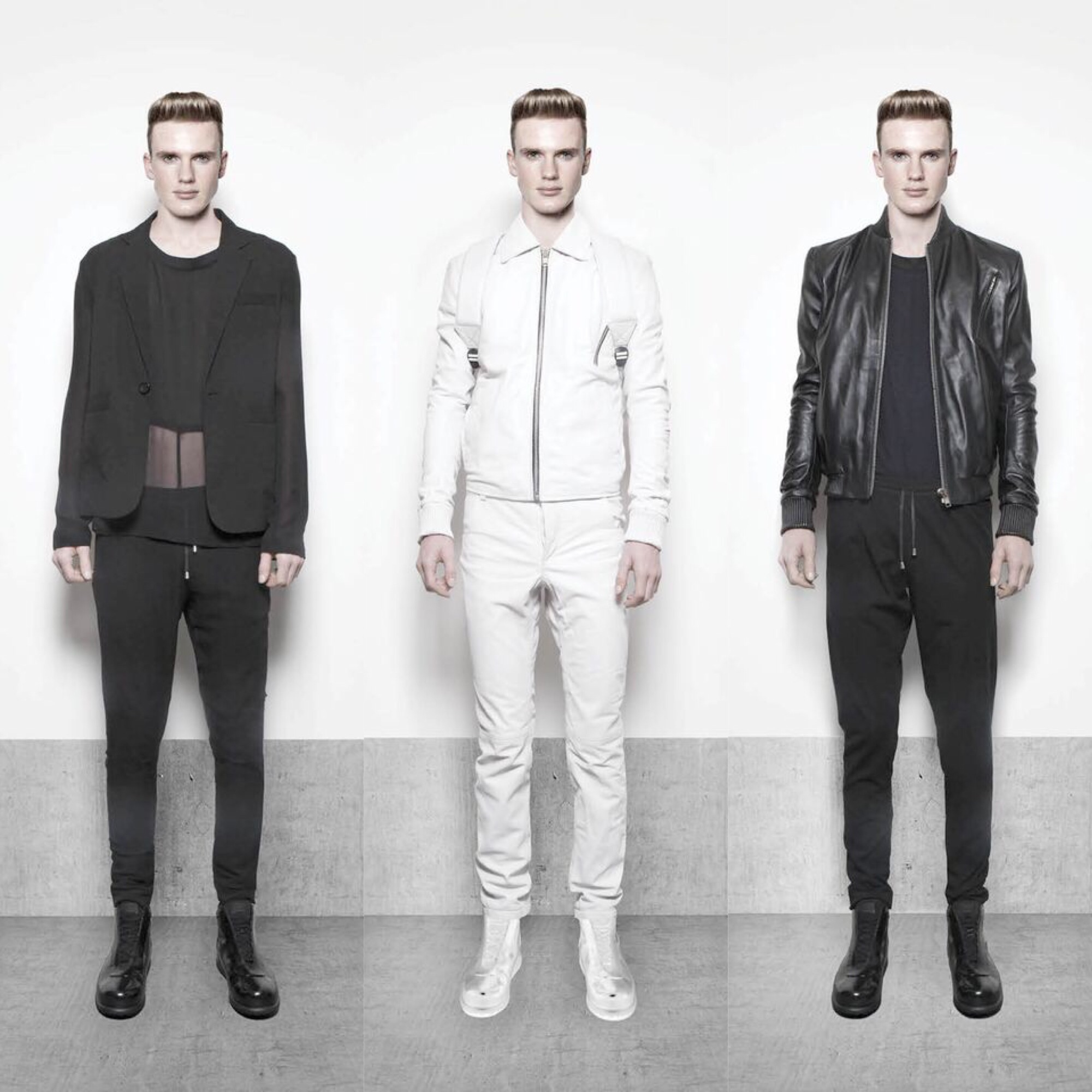 Domingo Rodriguez sets a monochromatic tone for this year's Autumn/Winter season that'll blend perfectly with the dark nights.
As you may be aware we here at PAUSE wear black any season of the year, but when it comes to Autumn/Winter we embrace fully the darkest shades of black and when Domingo Rodriguez revealed his AW15 lookbook we fell in love almost immediately.
It is as if the AW15 collection battles between light and dark with soft and hard throughout the combination of leather materials with revealing unusually cut mesh tops. With a military vibe to lookbook with leather boots, heavy coats, and bomber jackets that are contrasted with tailored blazers and shirts. Again, we see a battle between light and dark that ends up complimenting each other effortlessly with the laid back slouchy trousers.
There is a brief moment when the lightness outshines the dark with the all white ensemble that is giving us futuristic biker vibes only to be followed by more all black pieces.
Whether it's white or black, military or mesh, we here at PAUSE cannot wait for the cold days and moody nights this Autumn/Winter to simply be wearing Domingo Rodriguez's new collection.