Agi and Sam SS16 left us reaching for the stars amongst their casually smart navy blue dominated collection.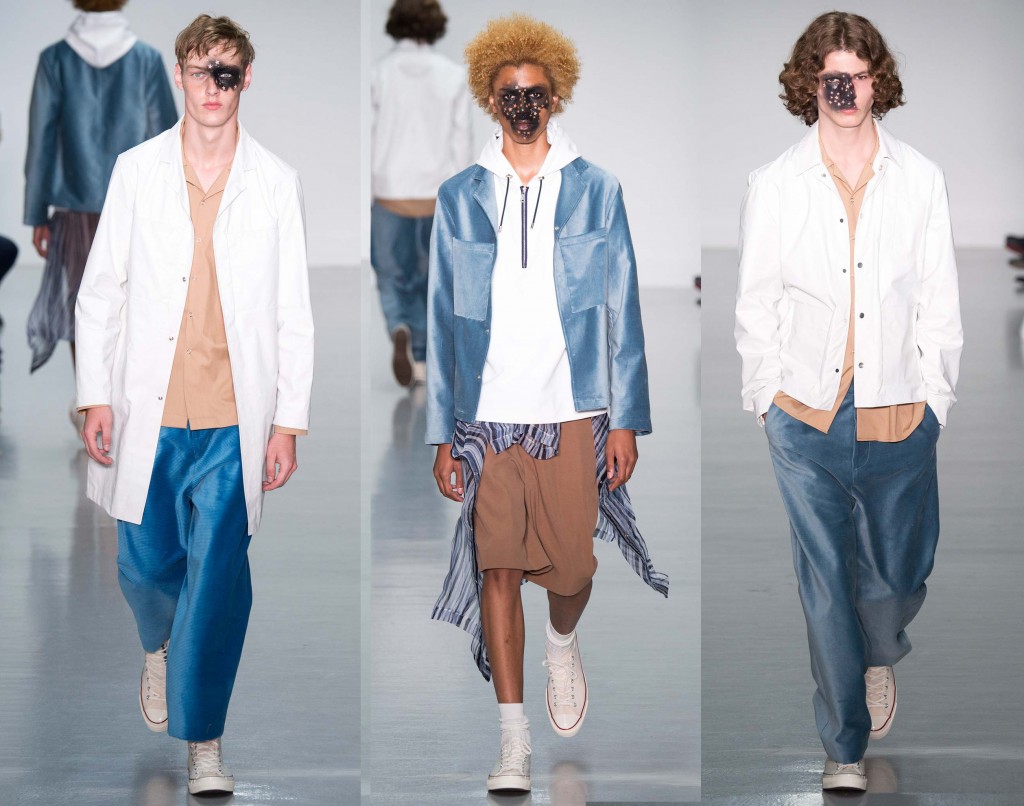 Becoming their trade mark, Agi and Sam stenciled starry night skies on the male models faces complimenting the simplistic yet formal collection. Mashing together street style trends with old school pyjama striped patterns and a touch of the classic staple pieces for gentlemen, Agi and Sam provide you with the perfect ensembles for the ever complicated dress code – smart casual. However, with a unusual combination of lab coats, caps without peaks and wooly outerwear the Spring/Summer collection is far from normal in all the good ways.
The interchangeable collection gives you everything you need and more in the mustard and navy colour palette of your dreams whilst contrasting sheer fabrics and shiny leather against wool collar and heavy outerwear. It appears Agi and Sam have given thought to the ever changing British weather as the collection's pieces waver in between the seasons as it wavers from the sky to the sea.
This collection appears to have a laid-back vibe to it with the awkward proportions, cuts, and materials topped off with converse to complete the look.
Next year's Spring/Summer season will have us starry eye'd thanks to Agi and Sam.