Inspired by artist Klara Lidens Poster Paintings series.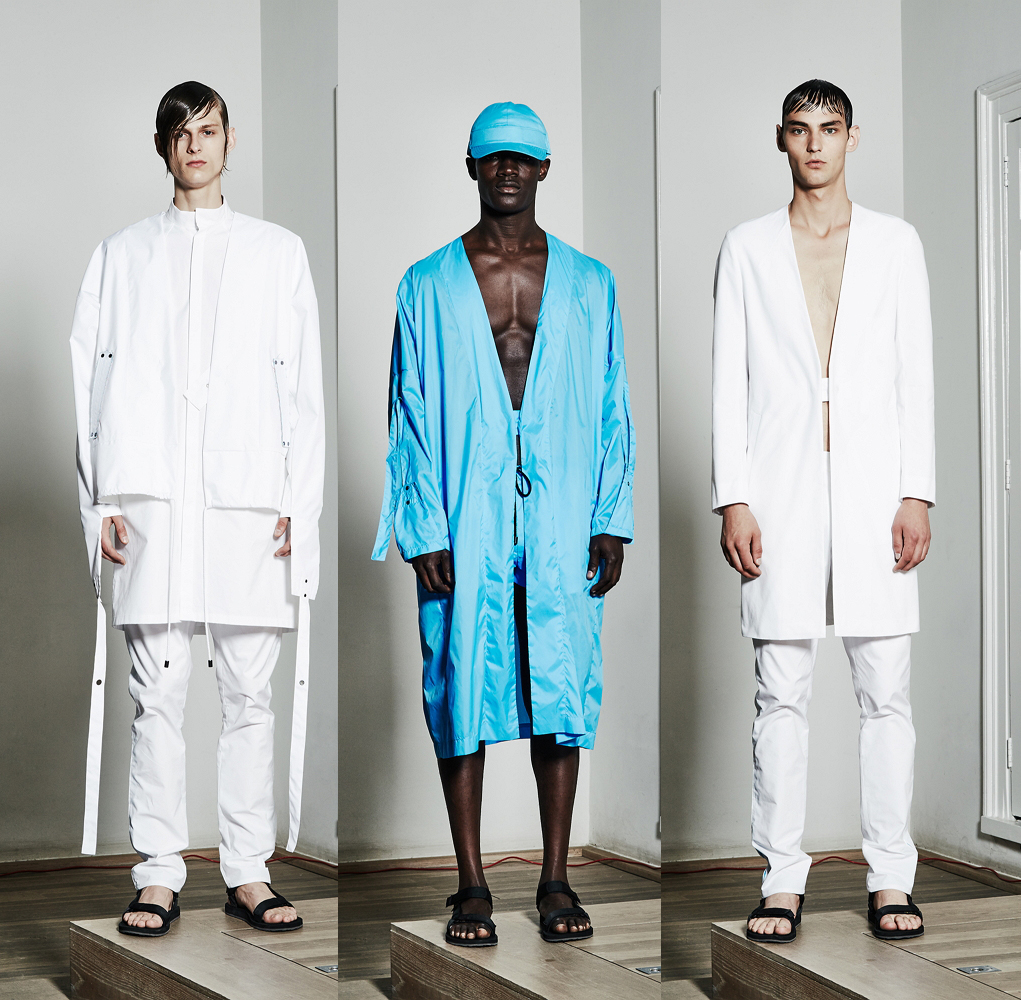 Raimund Bertholds Second collectionwas presented at London Collections: Men for Spring/Summer 2016 is a study of line and form. Here wads of Layered cotton in cyan, Magenta, yellow and black suggest materially and momentum in digital age. The silhouette jusxtaposes the snug with the looser volumes that the label is known for. Unstructured shell garments are worn over fitted t-shirts with high necks made in fabrics sensitive to the damage of summertime.
Fabrication includes super lightweight nylons, rainproof technical coated micro fabric and coarse woven polyamide.
(Full review coming soon)