Casely-Hayford is where sportwear meets tailoring through two generations.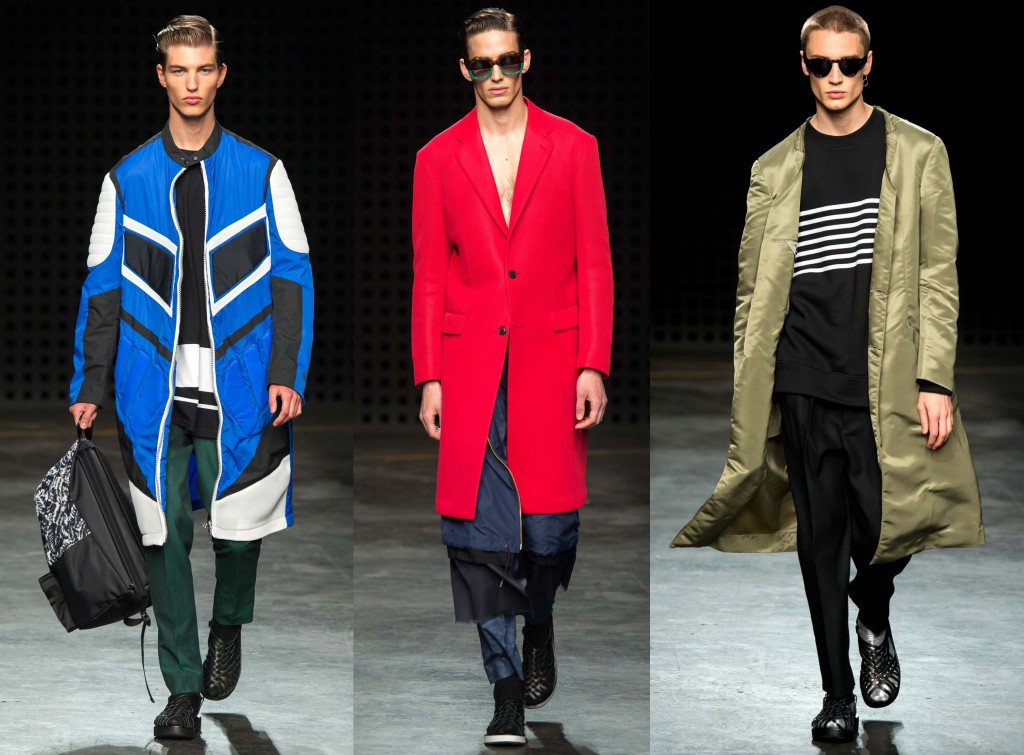 The luxury British menswear label Casely-Hayford revealed their Spring/Summer 2016 collection at London Collections: Men 2015. The collection features their a capsule collaboration collection with Cubitts of six pairs of bespoke sunglasses which was also apart of their SS16 showcase.
"The collaboration has been hugely enjoyable experience, more about making full use of our design and production expertise. It's also been a splendid opportunity to bond over our shared love of design, geometry and the historical legacy of London." Said the founder of Cubitts
The collection is inspired by dual identities: Joe and Charlie are both Ghanaian and English men that influence the collection from two different generations. Old and new, Casely-Hayford SS16 is the union of two opposite poles that seek harmony.  The collection features longline biker-inspired overcoats and bomber jackets, embellished with Colombian patterns. The blazers and bottoms are instead characterized by the harmony created between sportswear and sophisticated tailoring.
See the full looks below.