CMMN SWDN takes us between real and fake in its SS16 collection.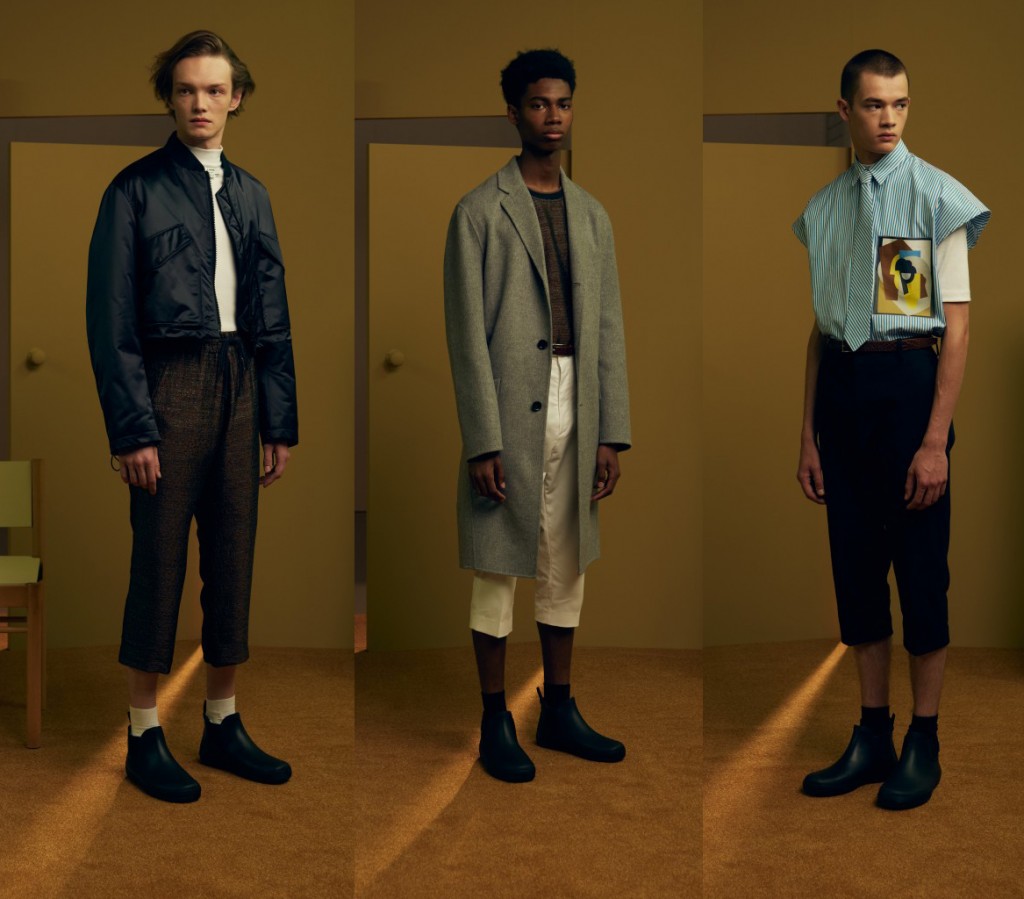 CMMN SWDN Spring/Summer 2016 projects the brand's interpretation of life onto customers who wear the clothes in order to produce a unique version of it. 'Genuine Fake', how designers Saif Bakir and Emma Hendlud called the collection, explores between the real and the fake, and comes from the questions of where to draw the line between fashion and art: the answer to the questions is summarized in the neck labels stating "This is not art but CMMN clothes".
The theme of the collection is also visible in the prints, that are famous paintings recreated on high-definition heat transfer stamps.
For what concerns the colour palette, the designers opted for a scheme of navy, brown and grey, as well as shades of yellow and nude. The silhouttes are instead focused on oversized bottoms, cropped tops,  boxy shirts and widely-sleeved jackets.
See the full collection below.