No. 21 is back with it's Spring/Summer 2016 collection.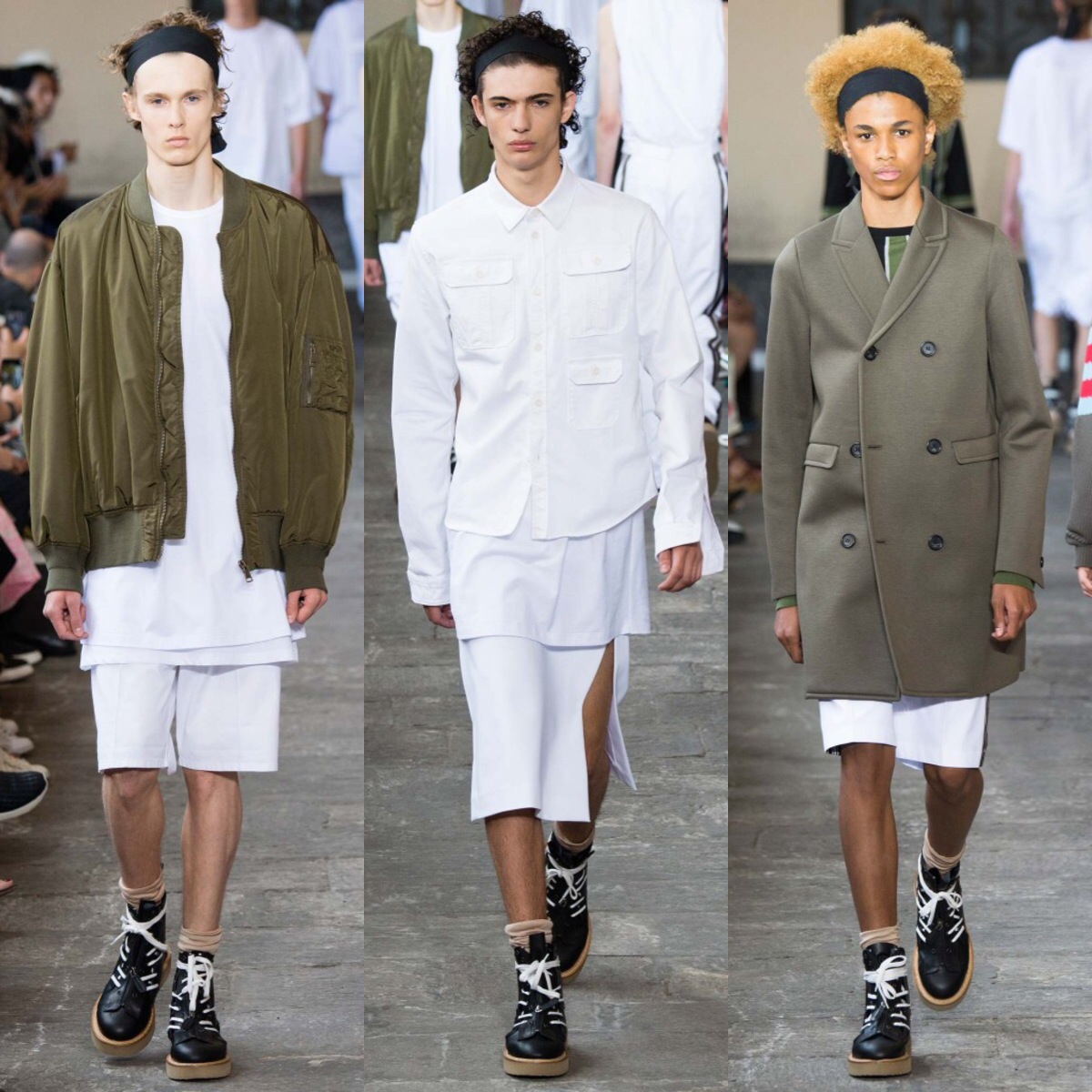 In an attempt to break away from the mould of previous stiffness and modularity, No. 21 has interweaved "freedom" into its designs for its Spring/Summer 2016 collection, with bigger, softer forms as well as tactile textures.
Alessandro Dell'Acqua presented cropped overalls and standout oversized bombers, matched together with baggy shorts and elongated t-shirts, creating a streetwear aesthetic that emitted a youthful ambience within the show. Making reference to nineties silhouettes by injecting a raw touch into his garments, the designer showcased long knitted sweaters supplemented with a deliberately worn out look. The collection also featured straight-leg fuller pants, with the belt left hanging down, which was accompanied by printed t-shirts and tone-on-tone workwear shirts. No. 21's unisex theme was the most eye-catching appearance of the collection, with lace numbers, including tank tops, and longsleeve t-shirts, which were worn with mix-media shirt jackets. Other unisex garments included slit skirts being worn under capacious cardigans.
All in all, Alessandro Dell'Acque's rather minimalist approach was well received by us at PAUSE. The full collection can be seen below and don't forget to let us know what you think in the comment box.