Say it: "Politicians are Criminals"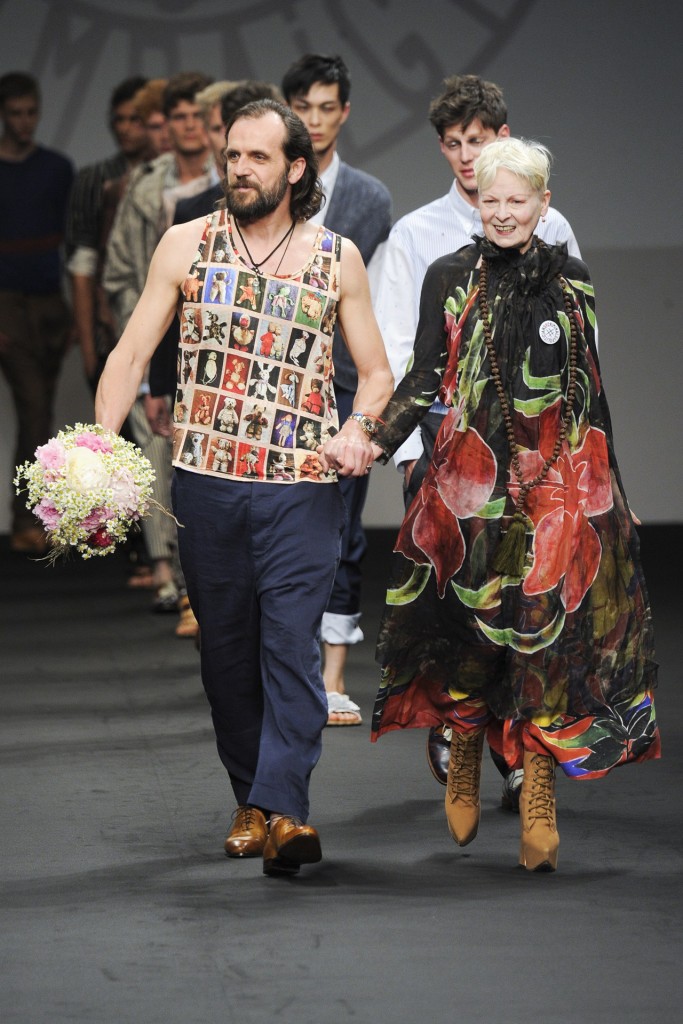 Refusing to shy away from controversy, Vivienne Westwood has once again manifested her latest Spring/Summer 2016 collection into a campaign, as an attempt to ridicule politicians and capitalist scum. The collection is called "Say it: Politicians are Criminals," which connects with a video the designer released last week where a quick synopsis was given on why she views the government as the enemy.
In front of a continuous flashing screen reading the words "bankers," "evil" and "criminal," the first look was showcased with "Salva Venezia," graffitied on exceedingly petite briefs, worn in conjunction with a turban and cropped top. The words read in English "Save Venice," which also link in with her campaign due to the fact that this is a direct accusation towards world leaders for climate change with Venice being at risk of a high tide.
The collection is embellished with a selection of distressed tops, vests and dresses, which reflect a post-apocalyptic age that climate change will bring us to – all rounded off with animal prints and caveman references. A string of classic pinstripe suits were also presented during the show, complementing the theme of the collection. Other sorrow-eyed models stomped down the runway in droves wearing little to nothing else. RJ Mitte, the Breaking Bad star better known as Walt Jr. or Flynn, concluded the runway show in an equally controversial breastplate.
Vivienne Westwood's entire collection can be seen below, and let us know what you think of it in the comment box below.