Here's our street style coverage from Paris Fashion Week day two taken by @TheClaranceCollective.
Please credit @TheClaranceCollective & @PAUSE_Online if shared on social media.
See all photos below.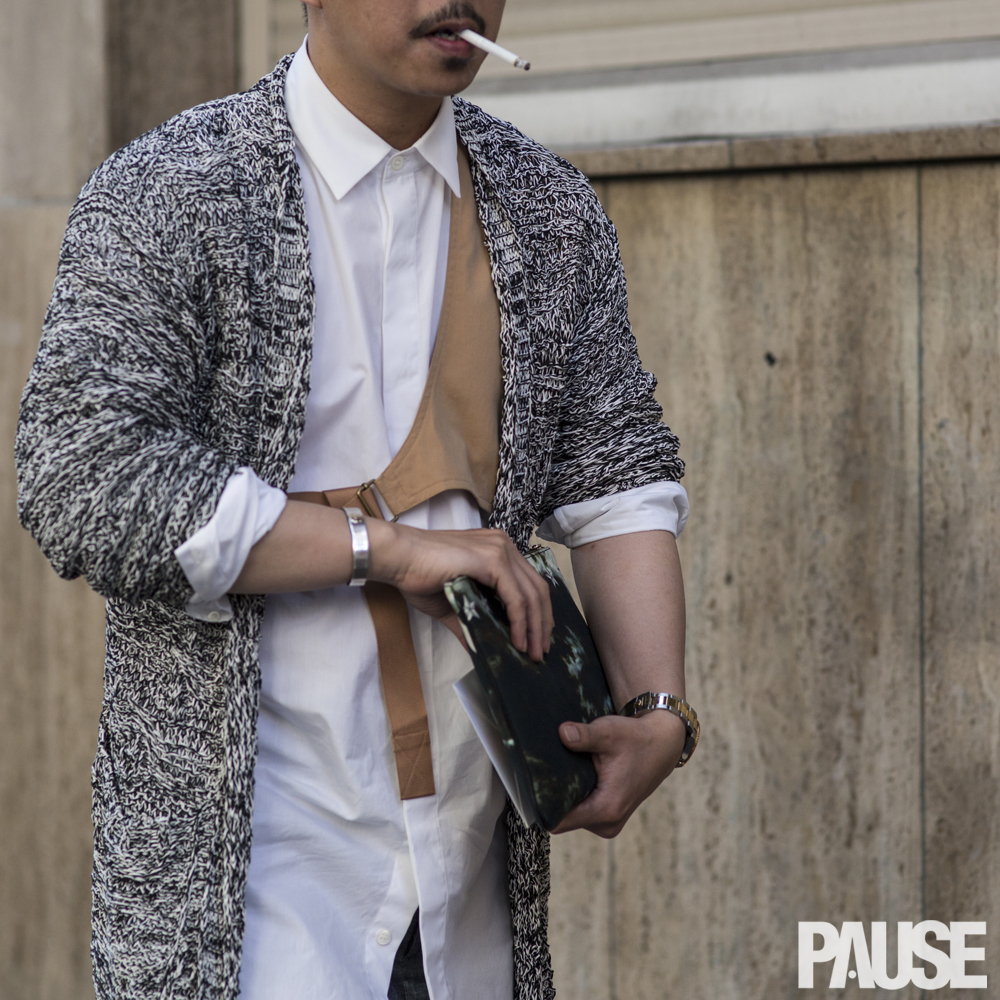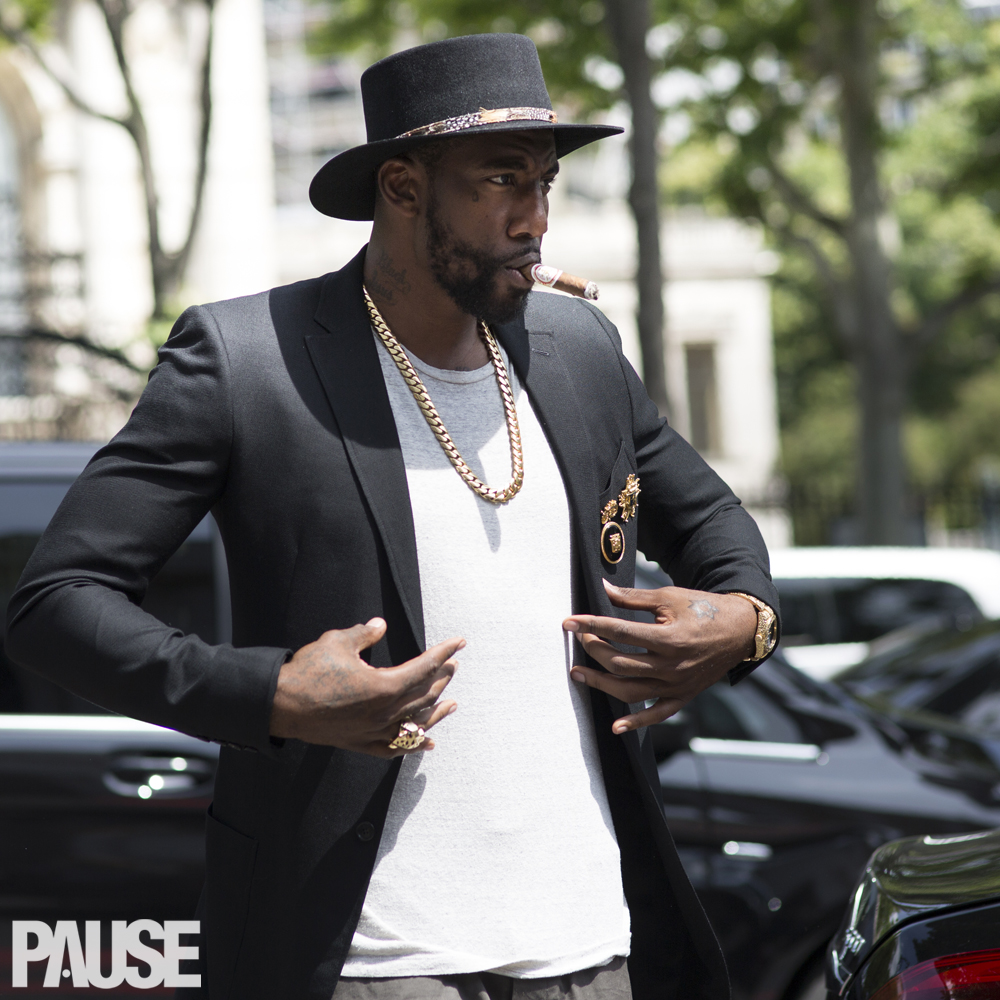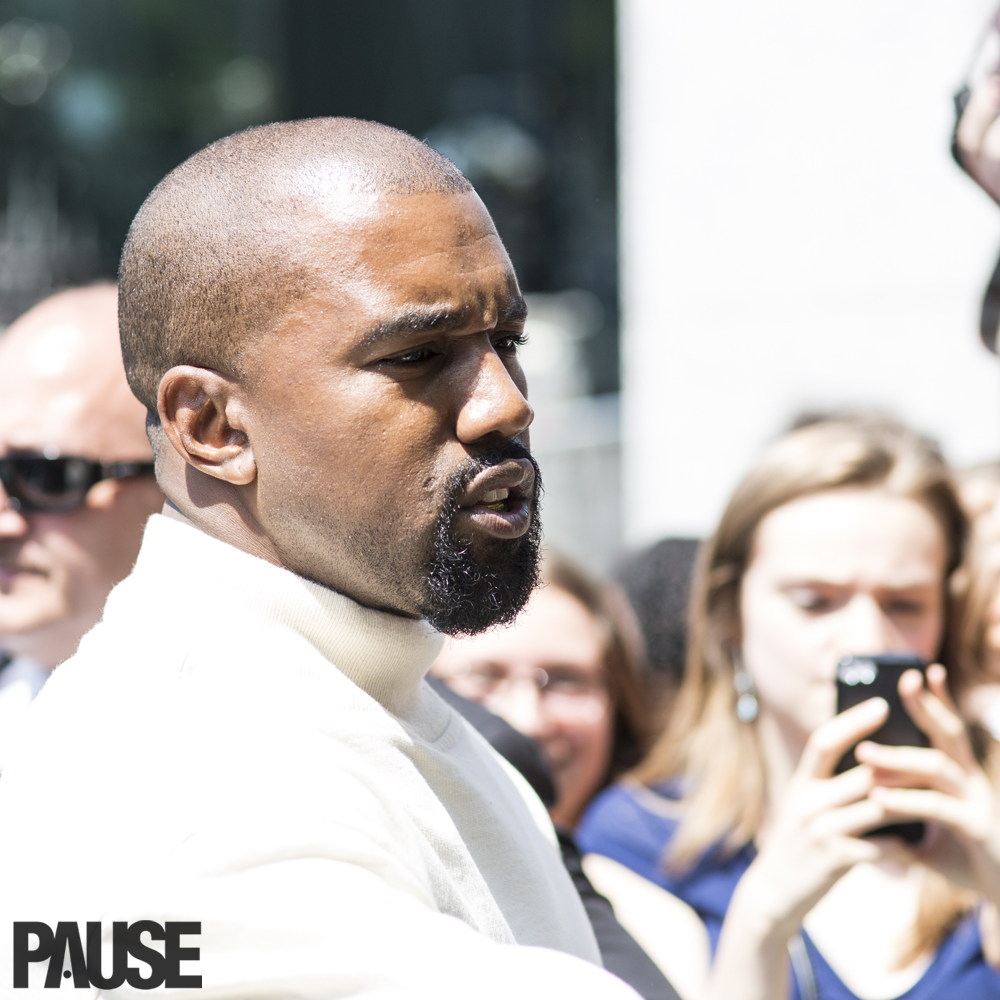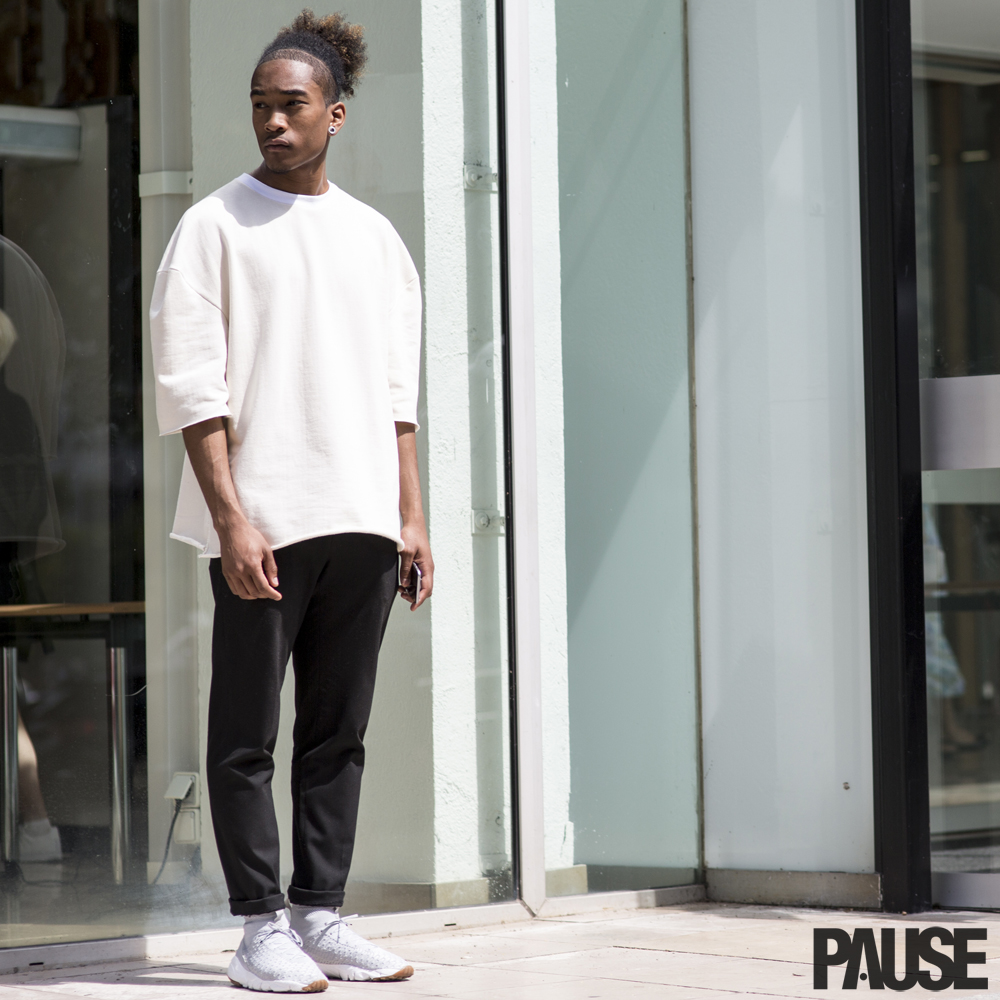 Junya Watanabe Spring/Summer 2016 collection.
Junya Watanabe MAN took us on a trip to Africa for its Spring/Summer 2016 menswear collection. This road leads us somewhere between preppy and native African culture; and what we see is pretty interesting.
Watanabe brings back his usual sensational trousers, denim and sartorial shirts and jackets. He makes us reconsider patch-working (a long time art form in Africa) with double-breasted blazers and men wearing jaunty straw hats. Without doubt we will be catching more sharp dressers this next summer, all thanks to Watanabe. One highlight of this collection might be the kikoy, wraps and throws, which the models casually wore around the shoulders. This is a truly vibrant collection, needing some vibrant accessories to boot, reminding us of how much fun it is to wear colour, but if  by any chance this is not your kind of style, you are most likely inspired to travel, transform and create a new style on the road and that is always a good thing! The entire Junya Watanabe MAN Spring/Summer 2016 collection can be seen below and let us know what you think in the comment box.