OAMC introduces it's Spring Summer 2016 collection during Paris Fashion Week.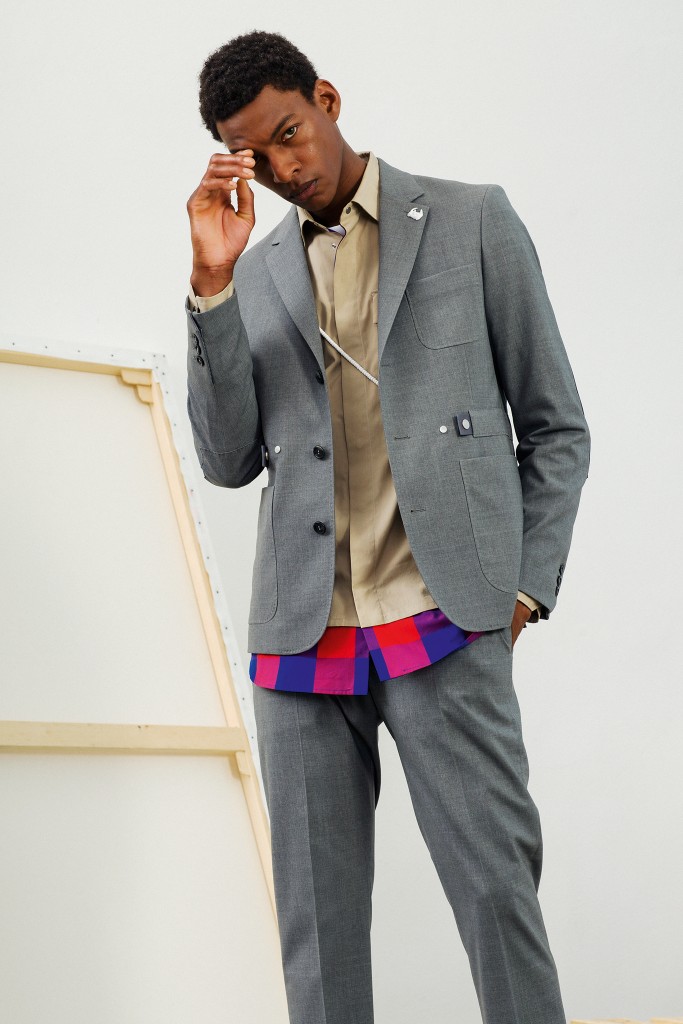 OAMC's designer Luke Meir (who was designing at Supreme before launching OAMC – Over All Master Cloth) went on a trip to Tanzania a couple of years, and the collection reflects the inspiration the that designer gathered from his trip. The result is a mix of their traditional workwear and functional aestetic, which now blends together with the Masai culture. Safari prints, colourful checkering, graphic rhino-shirts is presented along with a lesson in Swahili wisdom: "The remedy for fire is fire". The concept speaks of survival and protection. The craftsmanship is impressive and much of the production is hand finished in Italy. Also the eyewear that is shown has been hand-crafted in Japan.
It's not the first time someone brings in the Masai culture and style in high-end fashion and it is hard to rival with the richly designs of the Masai people. Even so, this collection doesn't feel like a bad imitation, it becomes his own interpretation and tribute to the culture finding a way to balance the African life and craftsmanship with traditional menswear. The fact that the rhino t-shirt contributes to the Save the Rhino foundation is another bonus! View the entire Spring/Summer 2016 collection from OAMC below and let us know what you think in the comment box below.