style="display:inline-block;width:468px;height:60px"
data-ad-client="ca-pub-5393350524378602″
data-ad-slot="8096803260″>

Raf Simons presents a "very gang" Spring/Summer 2016 collection in Paris.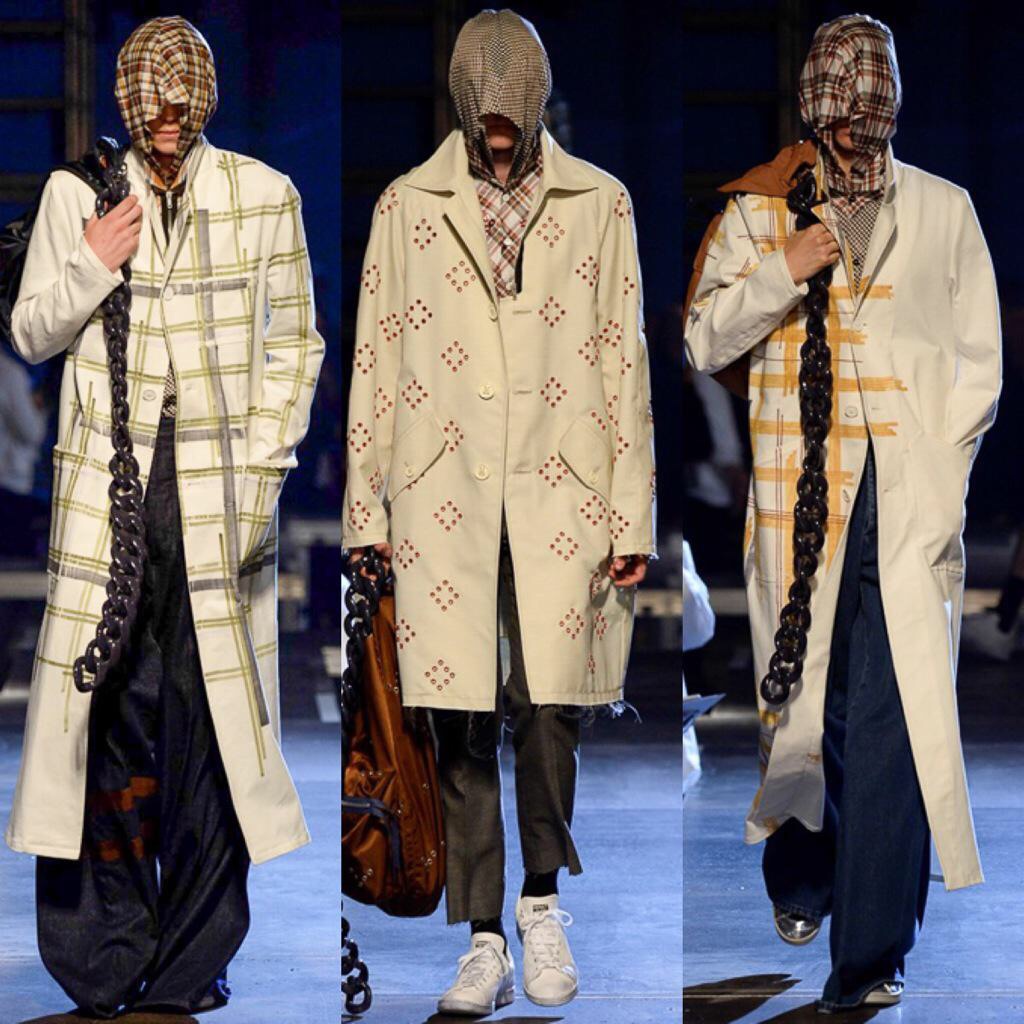 Raf Simons took an unorthodox approach for his Spring/Summer 2016 collection, with elongated pieces contrasted by shrunken silhouettes – a stance that his eponymous label has been renowned for, over the years. What stood out the most during the designer's presentation were the masked models in tartan hoods, as well as the bulky bags and chains they were equipped with along the runway.
Simons continued to play with the idea of summer coats for his Spring/Summer 2016 collection, with his models boasting patterned macs and trenchcoats, which were complimented with pants that exaggeratedly extended into puddles on the floor. Although the collection was very seventies, consisting of shrunken sweater vests, short sleeved and plaid shirts, there was still an essence of youth rebellion, which Simons does so well to interweave into his clothing. The Spring/Summer 2016 offerings were completed with tailored jackets, either slim fitted or gently oversized, and paired these with shorts.
Models also donned Adidas Stan Smith's along the runway hinting to another Raf Simons x Adidas collaboration for the New Year. Keep an eye out for that but in the meantime, view the rest of the collection below, whilst also letting us know what you think in the comment box.


style="display:inline-block;width:468px;height:60px"
data-ad-client="ca-pub-5393350524378602″
data-ad-slot="8096803260″>