Lemaire introduces new forms of simplicity for Spring/Summer 2016.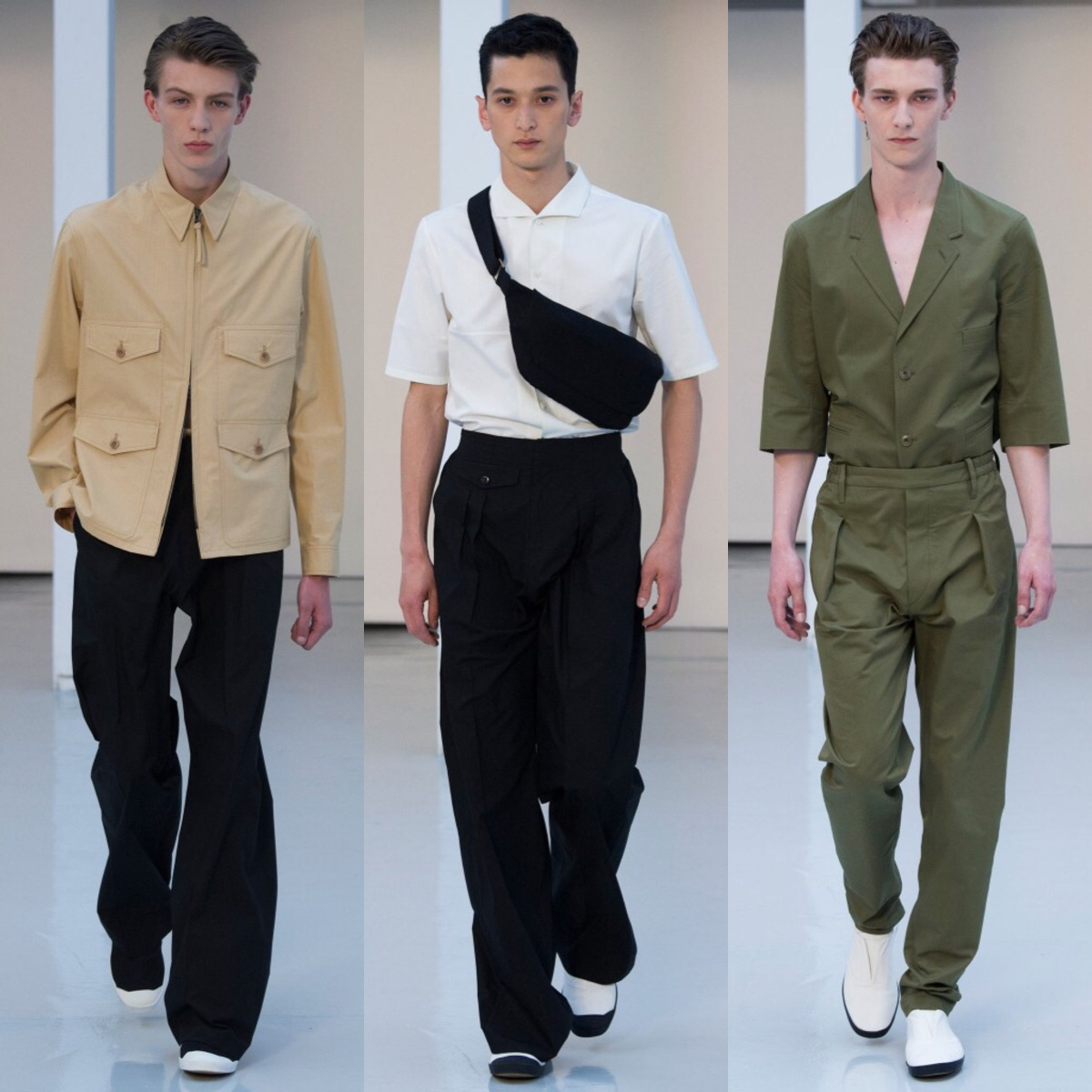 With their neutral colour palette and minimal designs Lemaire keeps their collection exciting through their use of abstract and unusual cuts and designs. Focusing on shapes rather than over-used bright colour schemes and floral patterns, Lemaire's colour coordinated collection uses silhouettes as their statement with wide-length trousers, over-sized military jackets, unusual sleeve sizes and jackets that distort the traditional way simple wardrobe pieces can be worn. Keeping the minimalist theme running through, their key accessory is a bum-bag worn around the shoulder – again taking simple pieces but designing them to be worn in a way you've never thought. Mixing military aspects with a clinical approach, Lemaire SS16 collection ties together a laid-back chic vibe with a poetic resonance giving the Spring season a new meaning – no longer is about clashing vivid patterns with generic colours, Lemaire encourages you to invest in pieces that come together as a whole to make up a simple outfit that has an edge with their vests, suits, slouched jackets, denim blazers, and artistic coats. Their collection has a nostalgic vibe with their muted greens and navys with the modern monochromatic ensembles.
Sometimes less is more, and with Lemaire's SS16 collection this is something that we here at PAUSE will definitely be trying out next spring.
View the full collection below: