Photographer Willy Vanderperre is bringing to an art gallery the Raf Simons retrospective he assembled for 032c print magazine. At the magazine's new space, the 032c Workshop, the Simons show will be the first ever exhibition.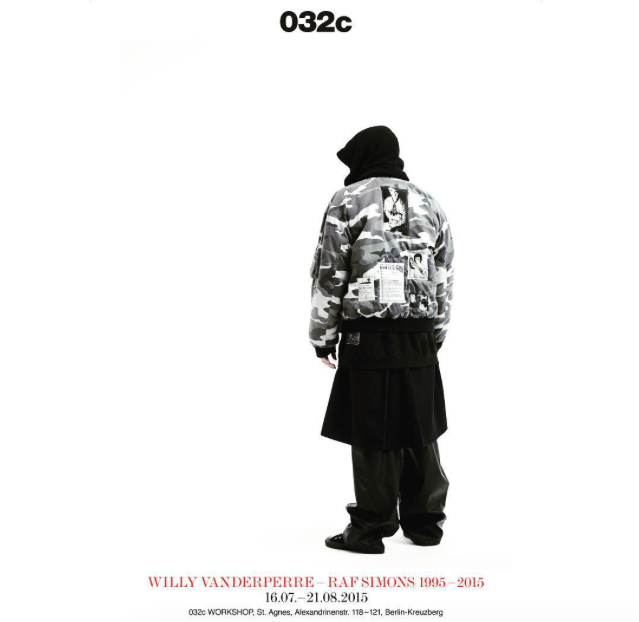 Simons and Vanderperre have worked closely throughout their careers: the photographer shot many of his most important collection , such as the latest collaboration with Sterling Ruby; the retrospective presented at the 032c exhibition cover more than 20 years of the Belgian designer's works. The show is set simlarly to a school locker, with photos and stickers placed all around the space, as a revival of youth subcultures (especially the ones in Simons' Belgium), according to the show's Facebook page.
The youth's give-and-take relationship with Simons and Vanderperre was the inspiration behind the entire exhibit. "For Raf Simons and Willy Vanderperre, youth is a practice," the statement reads. "A methodology. An environment. Youth is always becoming. Teeming with questions. Envisioning futures. Together with the Raf Simons atelier, Willy Vanderperre has become an oracle for a pre-Internet notion of beauty and freedom."
If you are in Berlin, make sure you pay a visit to the exhibition, whose pictures can be found below, alongside all the details.
Willy Vanderperre – Raf Simons 1995 – 2015
16.07 – 21.08.2015
032c WORKSHOP, St. Agnes, Alexandrinestr, 118-121, Berlin – Kreuzberg