Filling Pieces treat us with a new silhouette for Fall/Winter 2015 Drop 1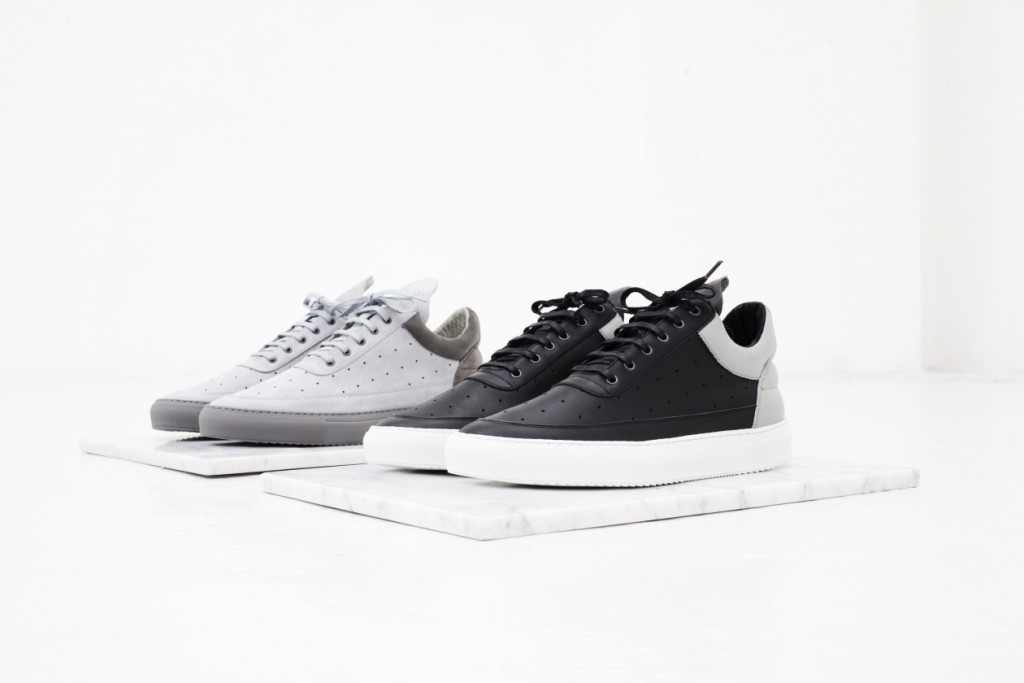 Coming off the front foot of dropping an exclusive collection with Mr. Porter, Filling Pieces continues to push boundaries with the release of their first drop for Fall/Winter 2015, offering another cross between street and high-end sneakers. Sticking with their luxe-casual aesthetic, the Amsterdam-based brand improve on their signature low and mid silhouettes, as well as adding the new Low Ultra model to their roster, giving wearers the ability to complete any minimalist outfit this upcoming season.
Never done before by Filling Pieces, these sneakers have been beautifully crafted and assembled with innovative fabrics including laser-cut leather mesh, reflective 3M layers, thick Italian-tanned Texas grain waxed leather and perforated full-grain leathers, ensuring high-quality, comfortable footwear. Not only outdoing themselves with quality but also quantity, by adding a new model to their range of luxurious footwear. The Low Ultra combines design cues from the Low Top and Mid Top models featuring the mid silhouettes heel and ankle straps, whilst retaining an ultimately low cut frame.
Establishing themselves as one of the pioneers for minimalist footwear, Filling Pieces offers a range of monochromatic colour palettes including white, black, cream, and grey, as well as adding shades of forest green, burgundy, powder blue, green and pink to other silhouettes. The entire Fall/Winter 2015 collection is available now, while stocks last, from Filling Pieces online or at their London store, in addition to other online retailers such as Mr. Porter, and KITH.