IUTER is all about the forces of nature for its SS16 collection.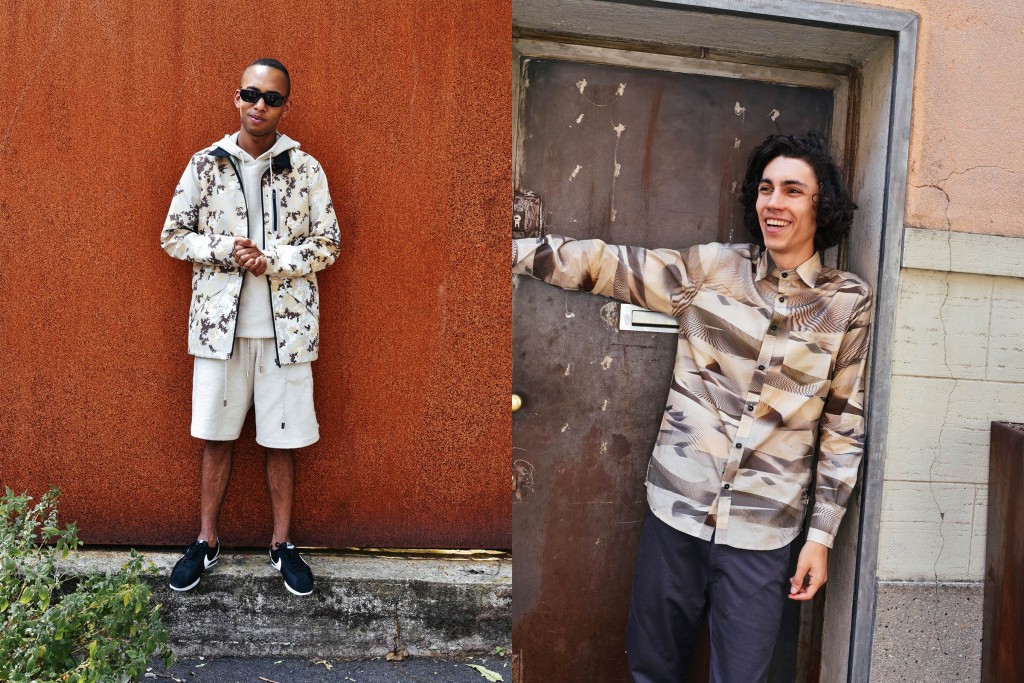 IUTER Spring/Summer 2016 Collection is entirely based on nature, its forces and strength. It takes inspiration from the main four elements in nature: water, fire, earth and wind. The range is characterized by four different patterns: Dune, Thunder, Wave and Volcano, which is the only one that identifies the IUTER PR1MO series.
The collection features various photographic prints across the different garments, that are produced in earth-inspired tones;
IUTER PR1MO is therefore a mix of innovation and classicism: traditional materials, like cotton and jacquard, are paired with renewed fabrics (such as Majocchi textiles) and processes, including dye sublimation printing and heat welding.
The pattern that stands out in this collection is definitely Volcano: lava flows, magma, ash and black give IUTER PR1MO shadows and dark touches.
The materials are innovative as well: designed and manufactured in Italy, at IUTER Production Headquarter, the collection features experimental manufacturing products such as laser perforated leather, jacquard jackets and massive embroidery.