KENZO explores their creativity by presenting a new movie.
KENZO creative directors Carol Lim and Humberto Leon have tapped American filmmaker Gregg Araki, one of the leading lights of the New Queer Cinema movement, to write and direct an original short film featuring their Fall/Winter 2015 collections.
A new film titled Here Now by independent filmmaker, Gregg Araki. The film sees Gregg Araki take a nostalgic trip for KENZO, back to the teenage wastelands he masterfully conjured for his "Teenage Apocalypse Trilogy".
The result is Here Now, a return of sorts to the world of 1997's Nowhere, shot in the same style and frame of mind but with a new cast of young stars and a contemporary sensibility. The costumes are all from KENZO's AW15 Men's and Women's collections, styled to enhance the characters and narrative of Araki's short. It has all the signifiers one would expect from Araki: overwrought teenage rebellion and angst, rampant sexuality, a nun and yes, the pre-requisite Shoegaze song.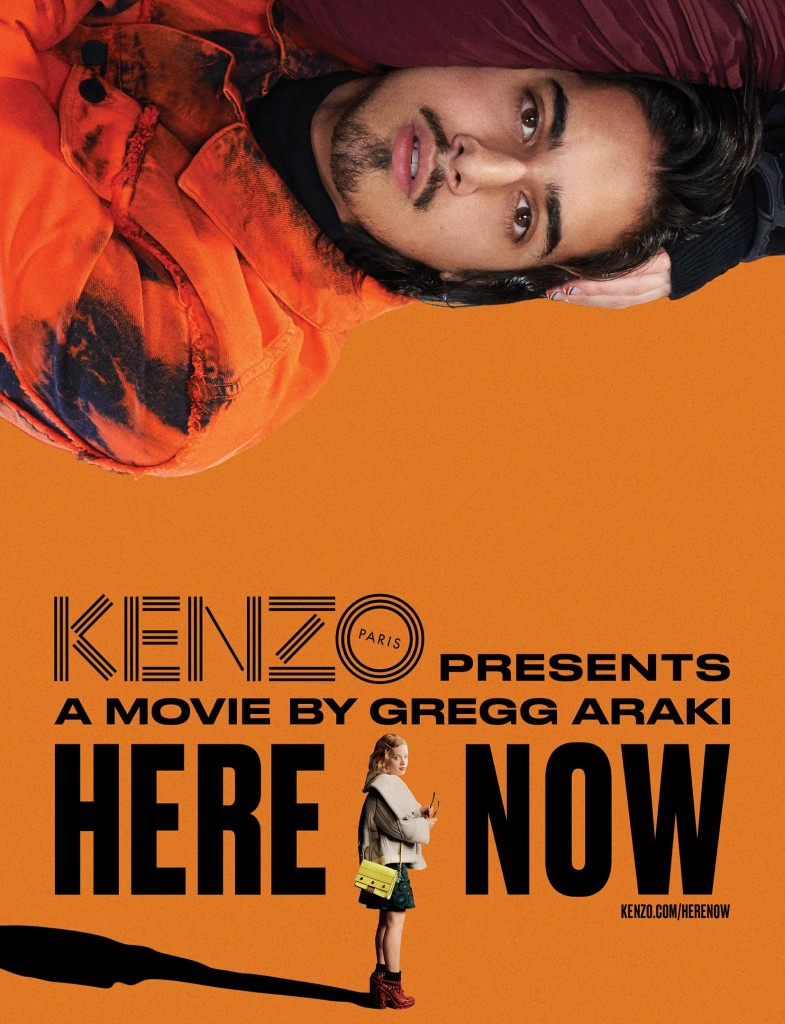 For more visit: KENZO.COM/HERENOW