Miguel inspires us with fresh looks for GQ.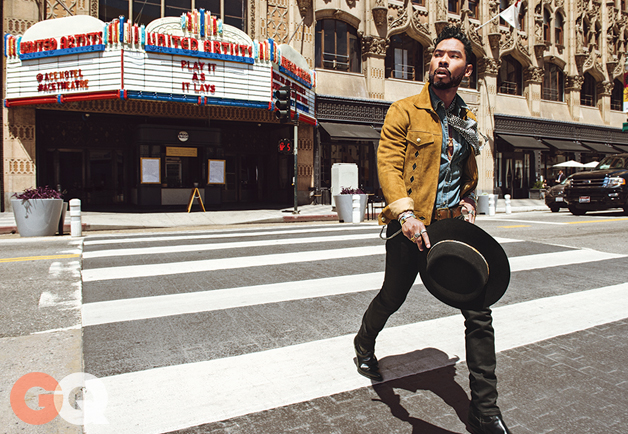 R&B singer Miguel shows off his rock star style in GQ's latest July Issue as well as an exclusive interview. Known for being sex-obsessed through his music, Miguel explains why people do way more than just make love to his songs.
"My girl and I wake up every day together," Miguel tells GQ's Rachel Syme. He's been in a relationship for a decade now, but he intimates that just because he is committed doesn't mean he's boring."When you've experienced sex when it is wild, when it is very spontaneous, with someone that you share something in common with, even when it's different people, it's brilliant," he says. "And all that went into this new album. I was trying to tell the story of my energy, mostly the more primal side."

Miguel shot by photographer Sebastian Kim for GQ July 2015.
See the full editorial below and more via GQ.com here.