NVLTY drops their Summer collection today.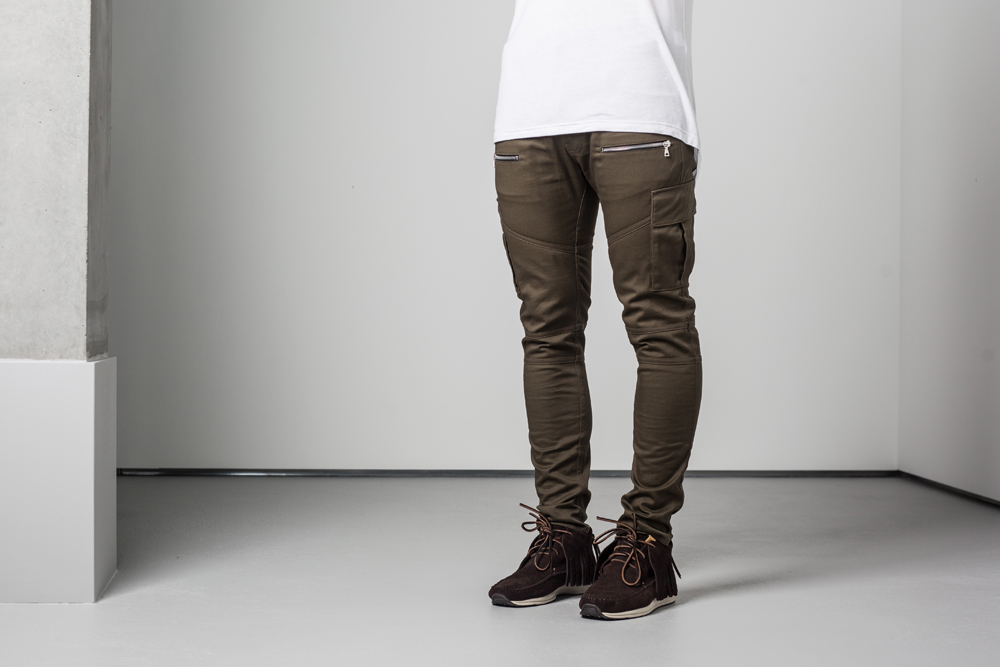 UK based label NVLTY – pronounced as novelty- are a contemporary streetwear outfit. They are known to employ a range of eclectic materials fusing the eclectic London streetwear aesthetics with contemporary vibes to create not just wardrobe basics but garments that you cherish for a while in this time of fast recycle. Following their stellar Autumn/Winter 2014 collection they are set to release their Spring/Summer 2015 range tagged 'Intrusion'.
The 9 piece collection draws inspiration from the military and is laden with functional staples from t-shirts to cargo pants. Geometry is applied in the design and engineering phase crafting garments from summer ready breathable fabrics. A soft cotton and mesh are used for the tees whilst the cargo bottoms are made from stretch twill.
Panelling and zippers give the cargo bottoms a biker effect. The silhouette is skinny but the stretch twill allows room for movement and contortions to your body for comfort. They are available in 2 colourways. Black and Olive Green.
The collection gets a PAUSE tick of approval for its versatility, durability and functionality. It's available now online.
Keep up with NVLTY on Twitter, Tumblr, Facebook & Instagram.