Opening Ceremony immortalises classical composers with name logos.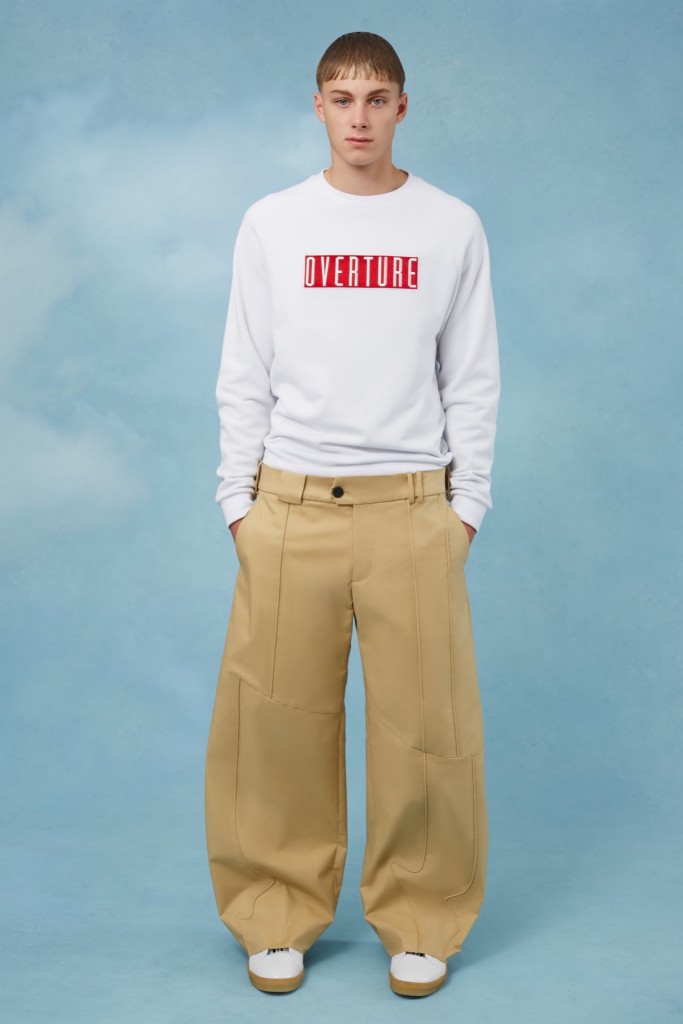 Thriving off the concept of the adolescent male's bedroom, Opening Ceremony have constructed a casual but practical collection that channels a 90s era ambience, as well as paying homage to classical composures of late such as Bach, Chopin and Beethoven.
Many first questioned Humberto Leon and Carol Lin's tongue-in-cheek approach; however, many others then welcomed their movement as the collections avant-garde qualities transformed band posters into a range of stadium jackets and textured t-shirts of revolutionary composers. Oversizing has become increasingly trendy amongst young adolescents in recent years and the Opening Ceremony duo were not afraid to experiment with this within their collection, offering voluminous wide-leg pants as well as long pleated shorts, which Leon explained were inspired by the big boxer shorts that were popular amongst young males of today. Opening Ceremony's Spring/Summer 2016 collection also features broken stripe patterns and dress coats for a smart, but casual personage. Other key staples of the collection, which were used to complete each look, were a line-up of footwear including crepe sole boots, brogues and other footwear styles that were updated with modernised lacing and banding.
The entire Opening Ceremony collection, which is set to hit retailers next season, can be viewed below. In the meantime, visit their website to view the brands current offering and let us know what you think in the comment box below.