Drake spotted in Stone Island at Wimbledon.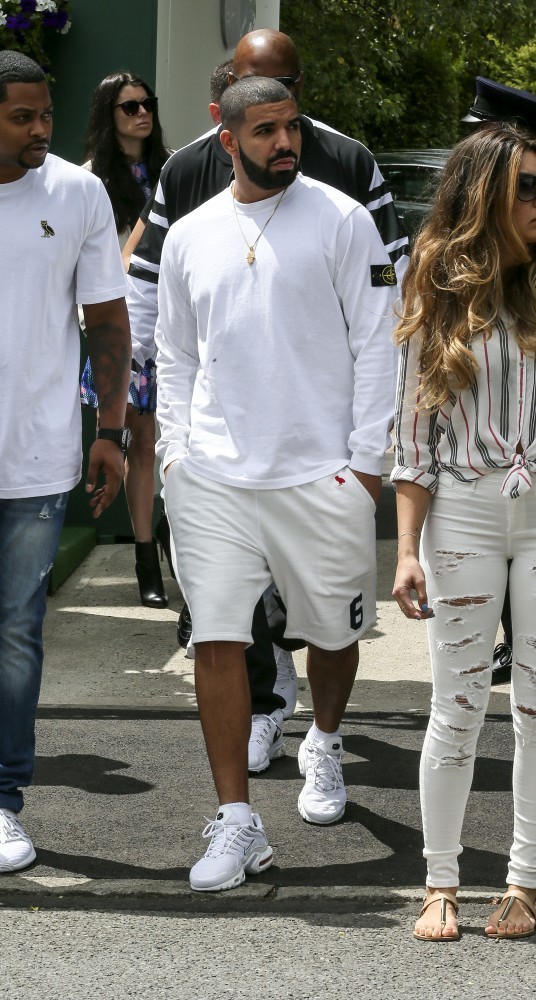 It's no secret that Drake is a tennis fan, after making lyrical references in "Worst Behaviour", so it's only right he makes an appearance at Wimbledon during his stay in London, especially when his good friend Serena is centre stage.
The 28-year old rapper was seen wearing an all-white Stone Island sweatshirt (£145) matched with an all-white Air Max Plus sneaker (£125 £90). The look was completed with an unreleased pair of shorts from his upcoming OVO collection, which you can check out here.
Is it a #PAUSEorSKIP on Drake's recent look and what are your favourite pieces from it? Let us know in the comment box below.