Menswear designer Benji Peng presents his Spring/Summer 2016 collection. After his last "urban adolescents" themed collection, Peng recollected his memories from the boyhood years he spent in the suburb of a military base island, to tell a story through the clothes that resembles his own. In addition to revisiting photographs from the old days, Peng dug up and deconstructed school uniforms from his elementary years for the silhouettes of the collection. The colours were a reflection of the childhood drawings he found. Having spent the years among fishermen and shipyard workers, Peng also wanted to create looks that incorporate workwear elements but are still filled with vividly coloured playfulness. Although the theme of the collection shifted significantly from the last, the tongue-in-cheek quirk is still very much present.
Model: Paul Carrigan (Fusion NYC/ Storm LDN)
Photographer: Shijing Wang.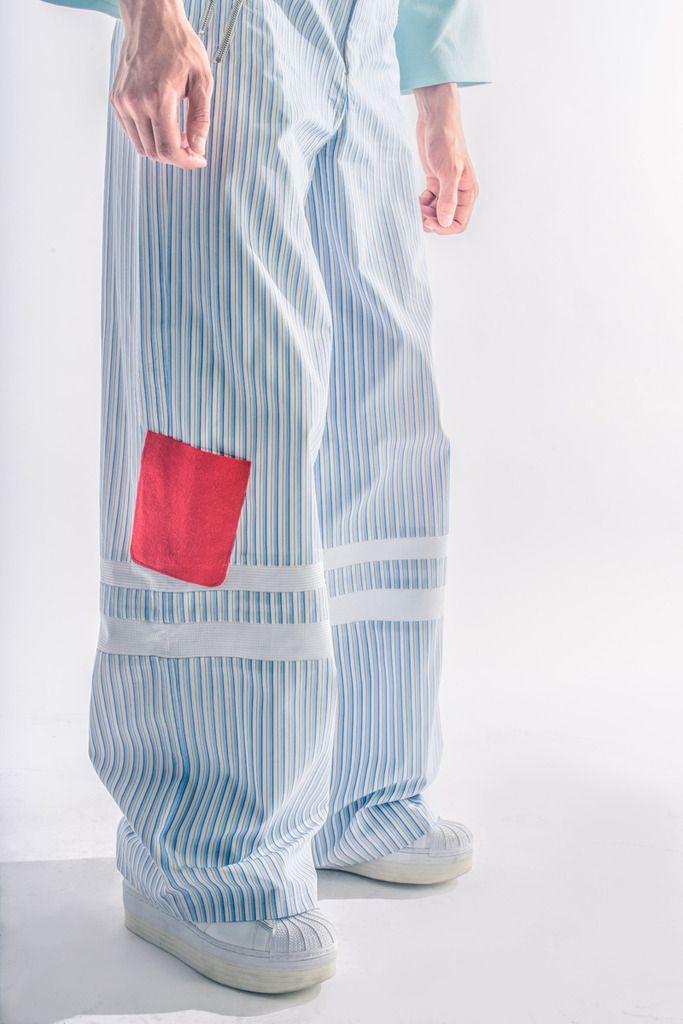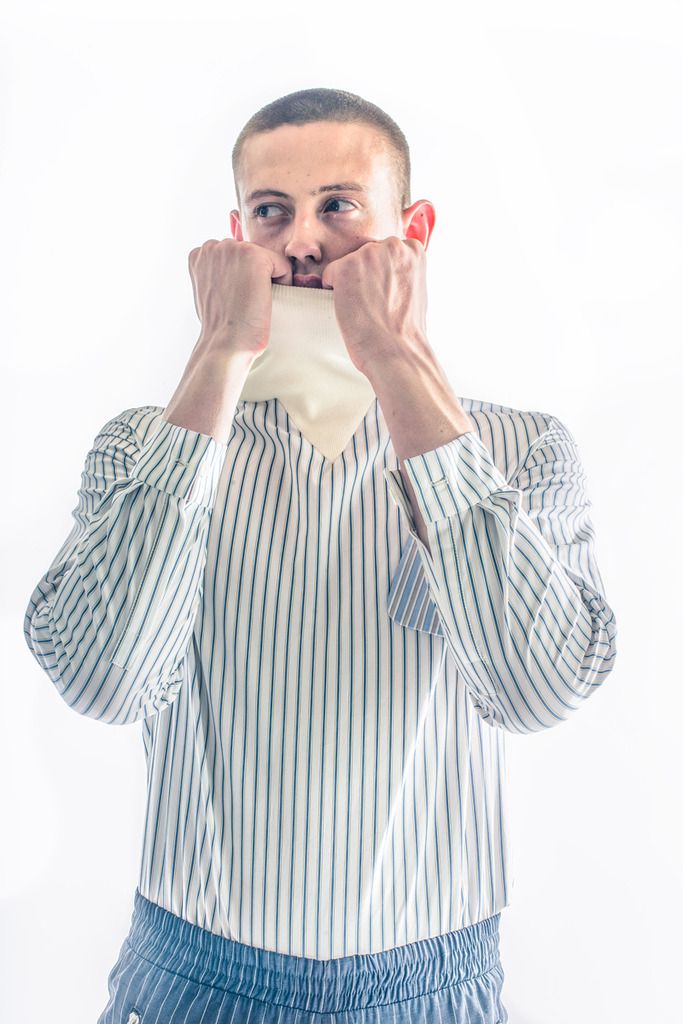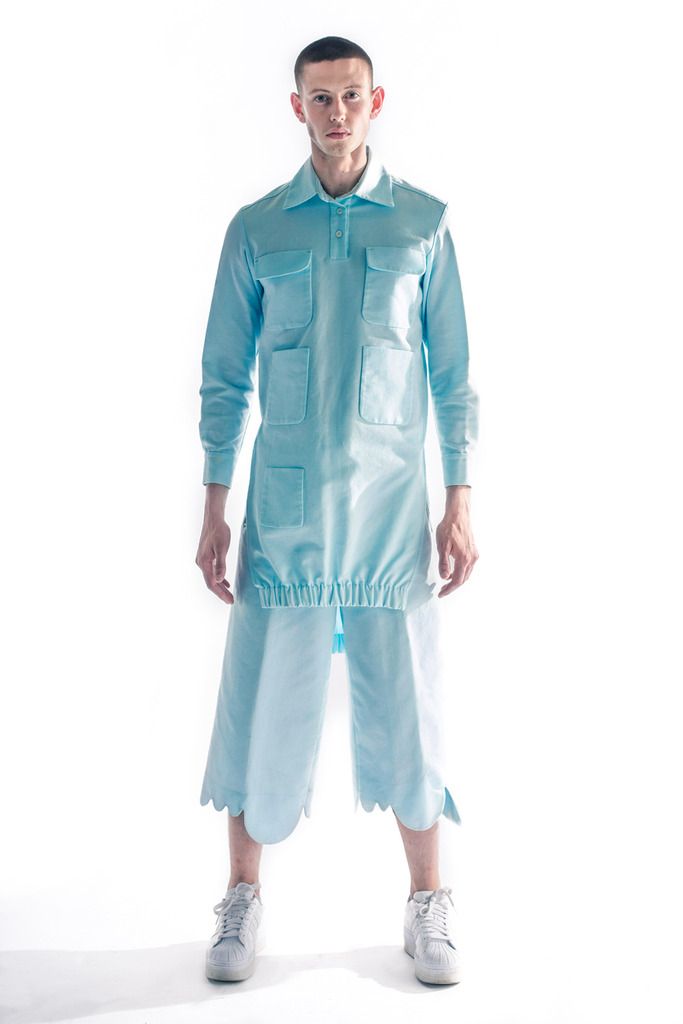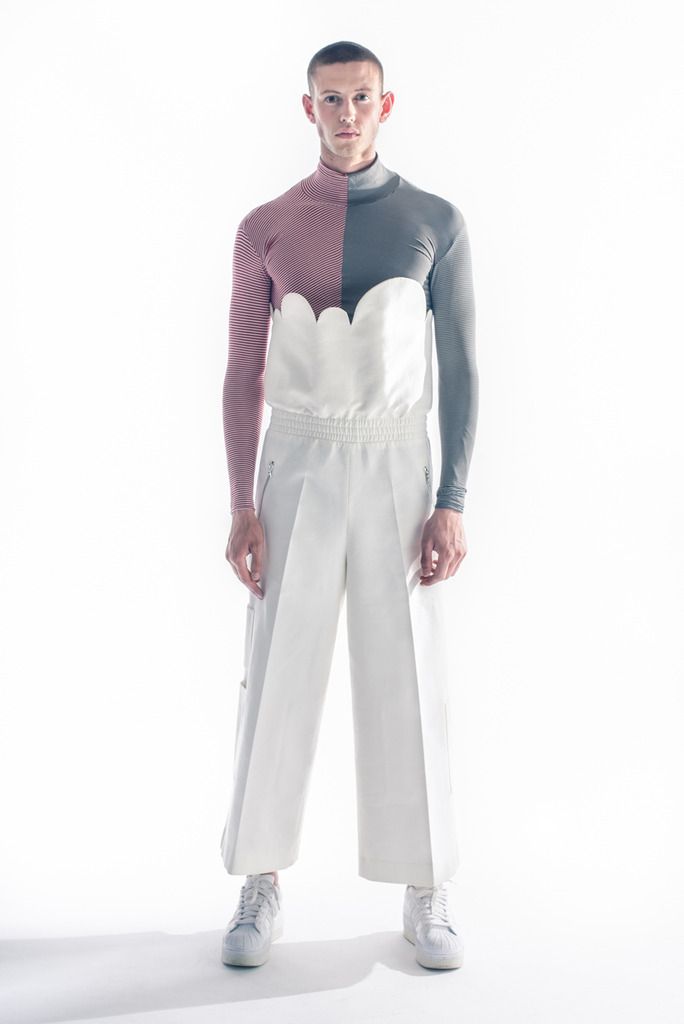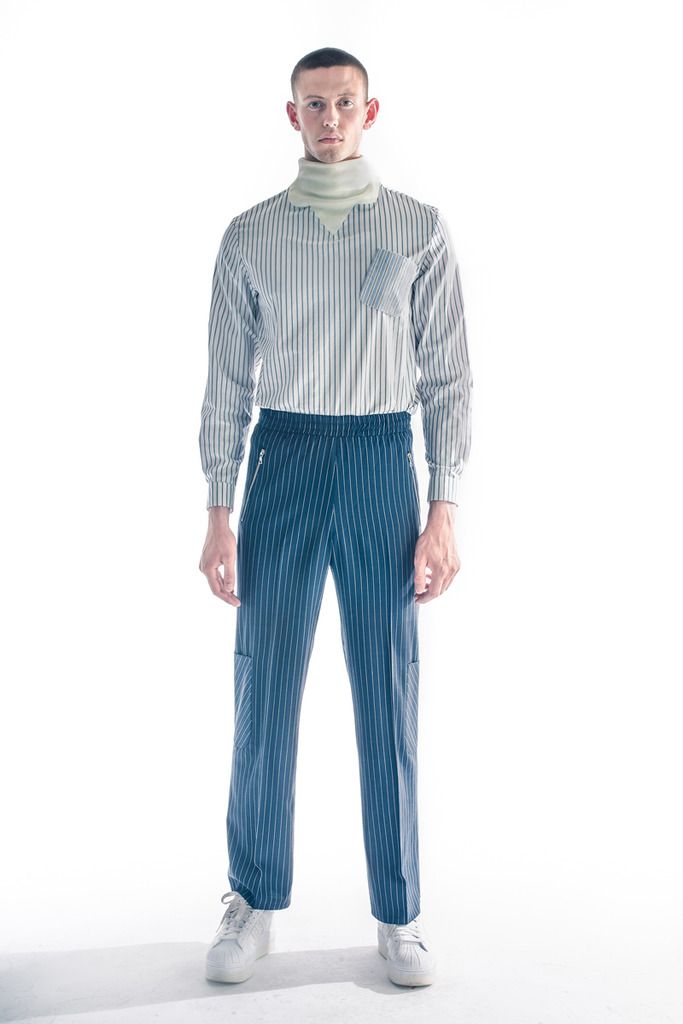 August is here! As we get our wardrobes cosy for Autumn/Winter 2015, we at PAUSE have prepared a list of the top 20 items to buy this week. Happy shopping:
1. AMI Double-Breasted Wool-Blend Overcoat – click here to buy.
2. Gucci Navy Striped Wool Blend Scarf – click here to buy.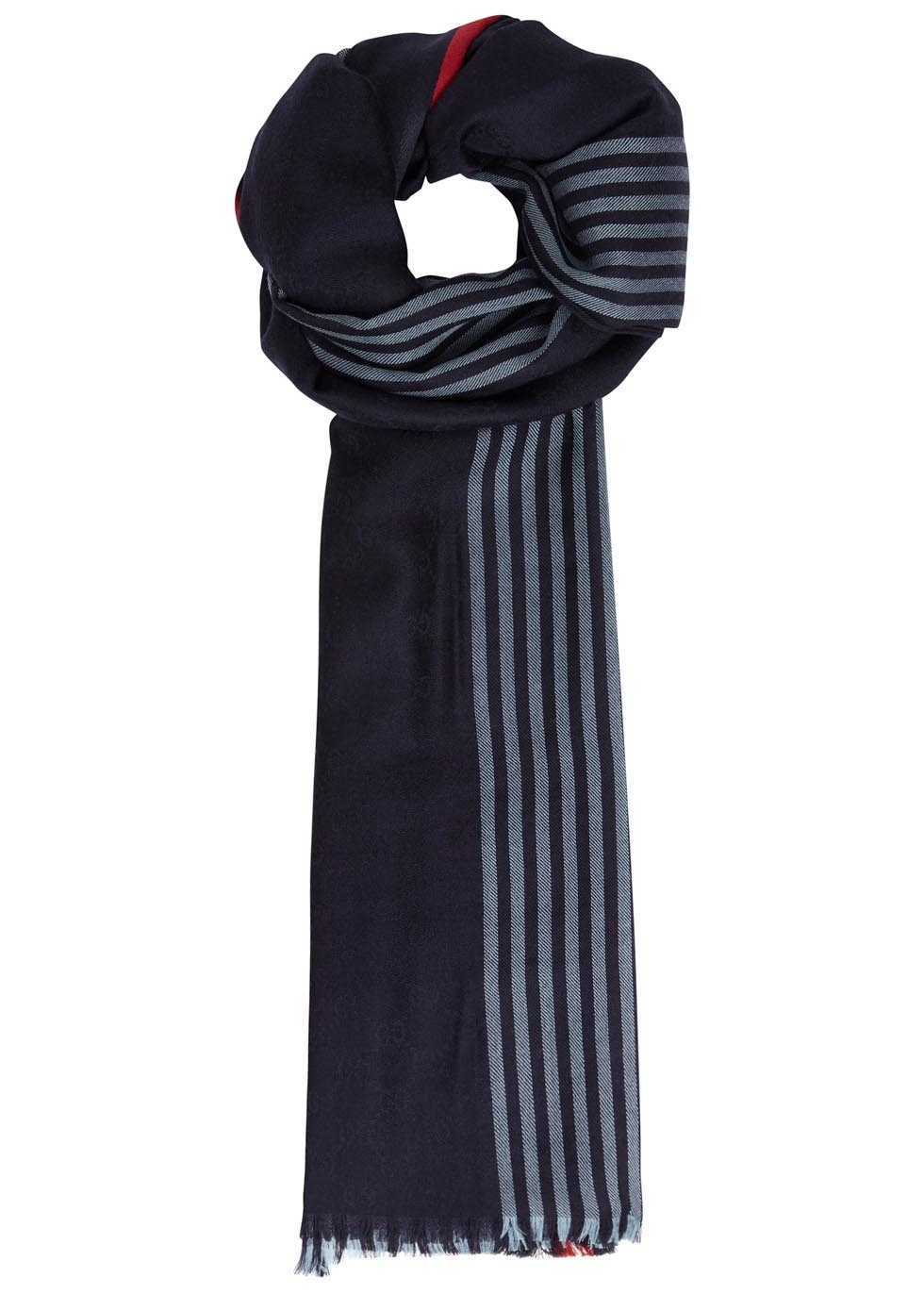 3. William Lockie Oxton Rollneck Cashmere Sweater – click here to buy.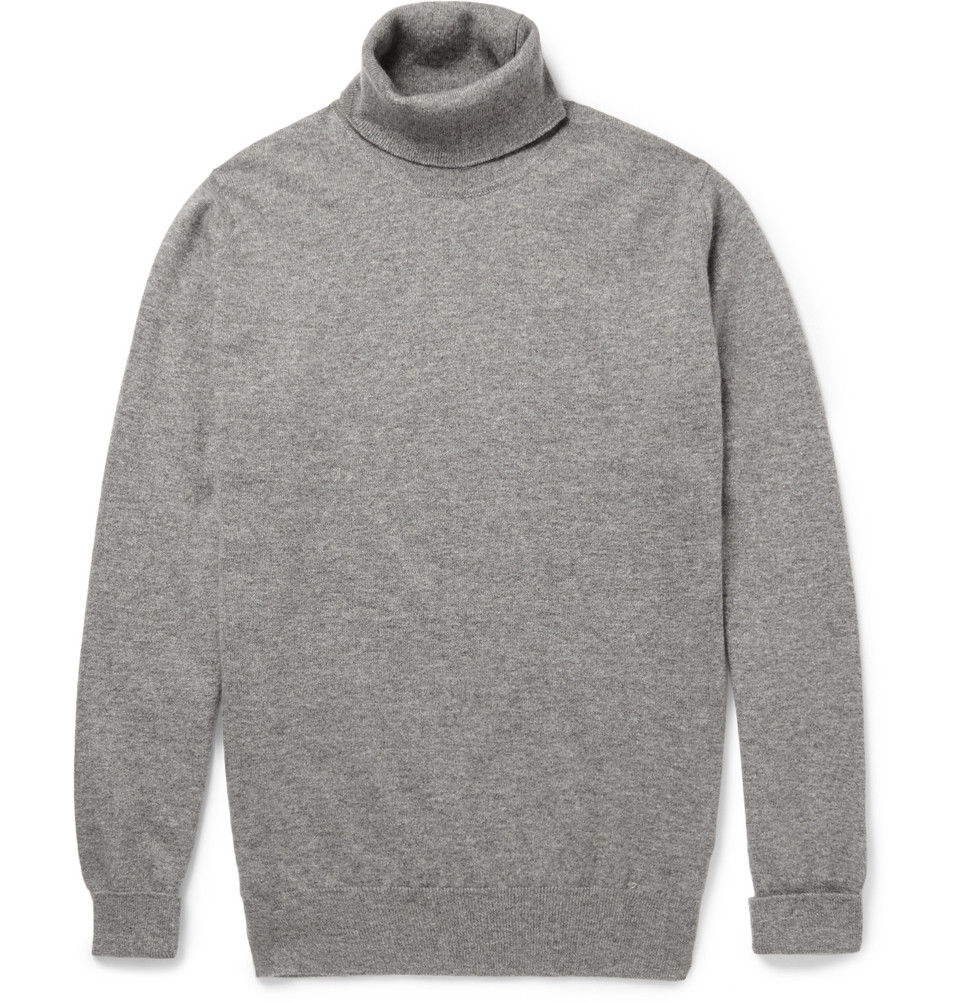 4. DRIES VAN NOTEN Long-length Cotton Military Shirt –  click here to buy.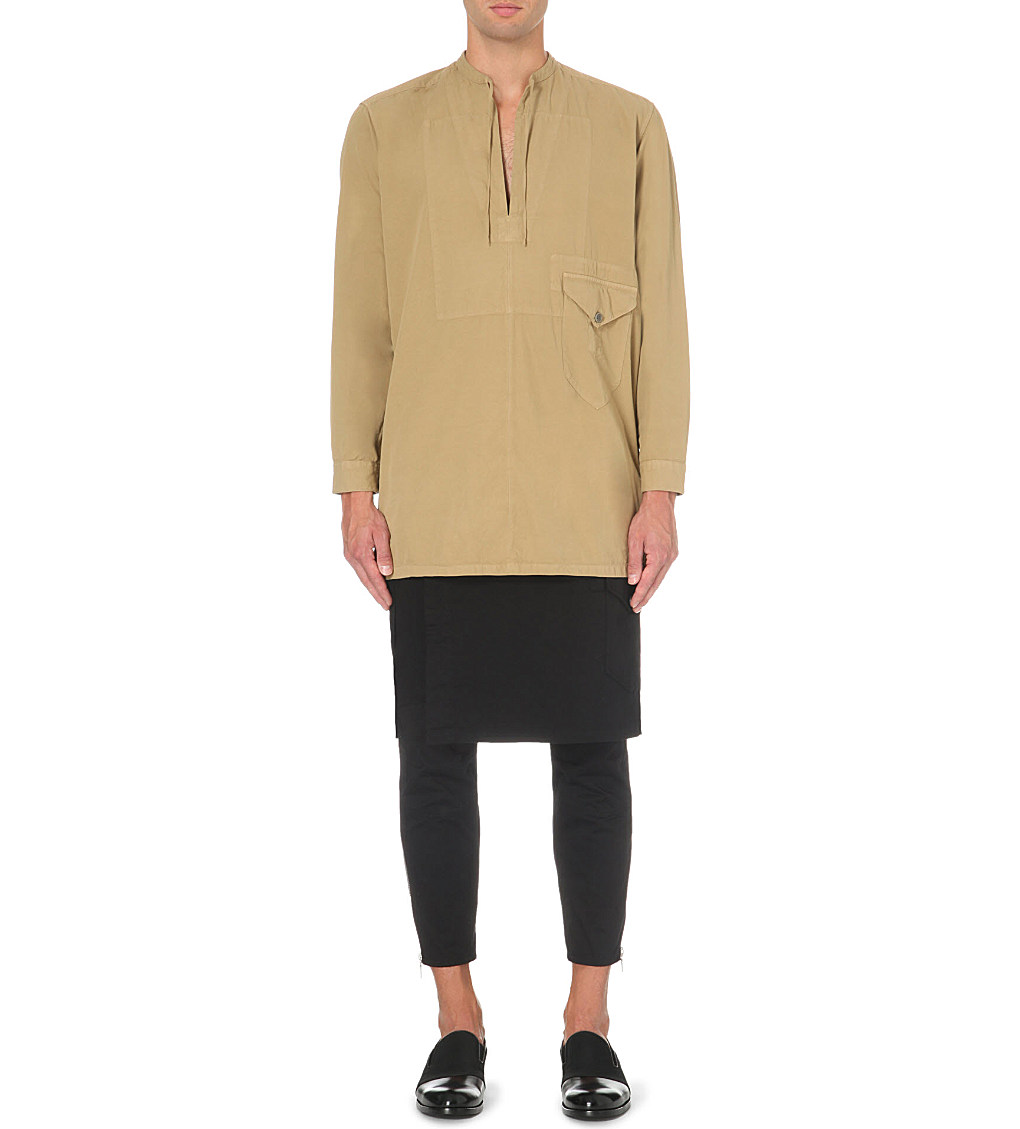 5. Topman Black Double Stripe Cape – click here to buy.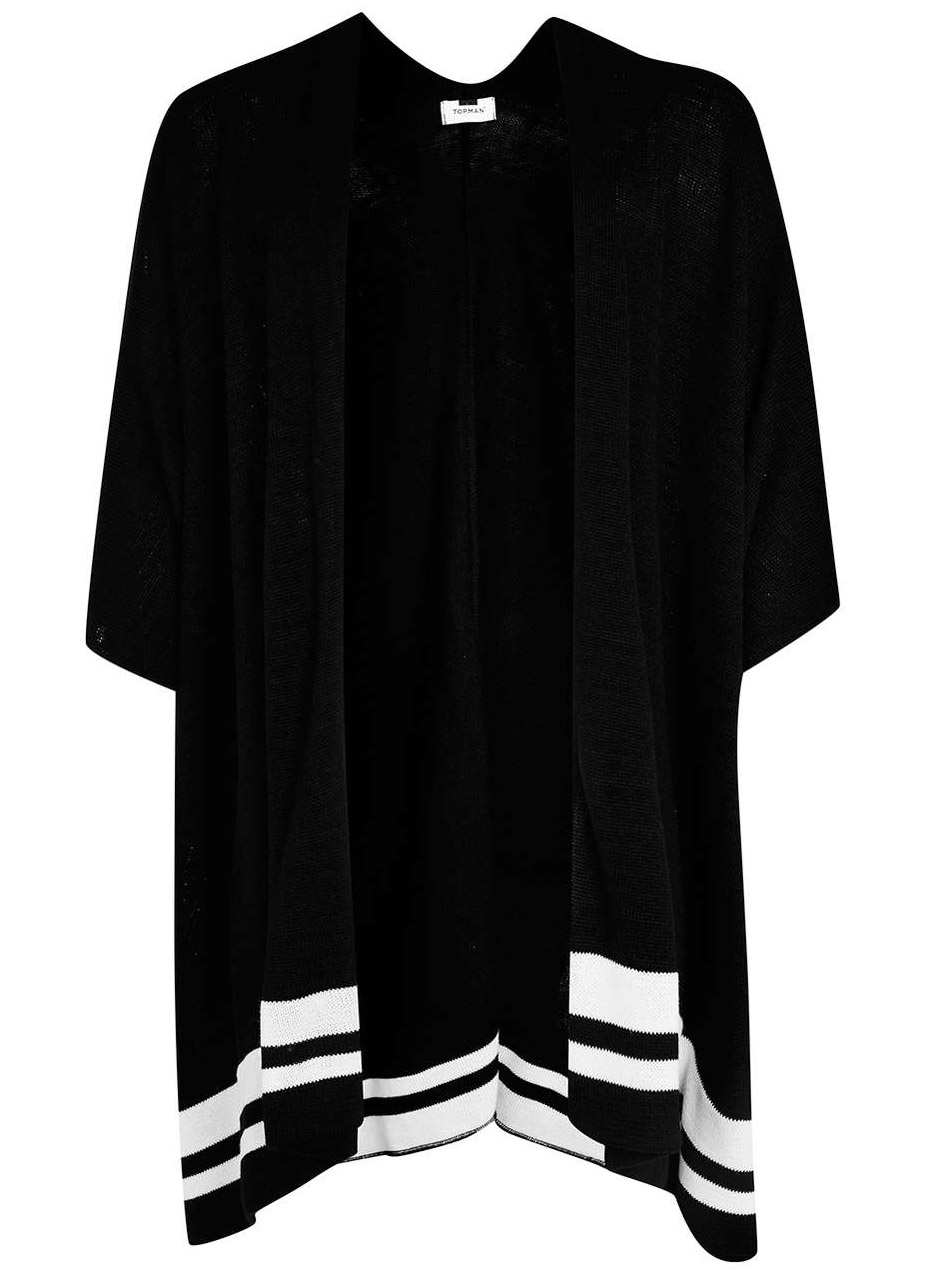 6. Topman Light Blue Slim Fit Raw Scoop T-shirt – click here to buy.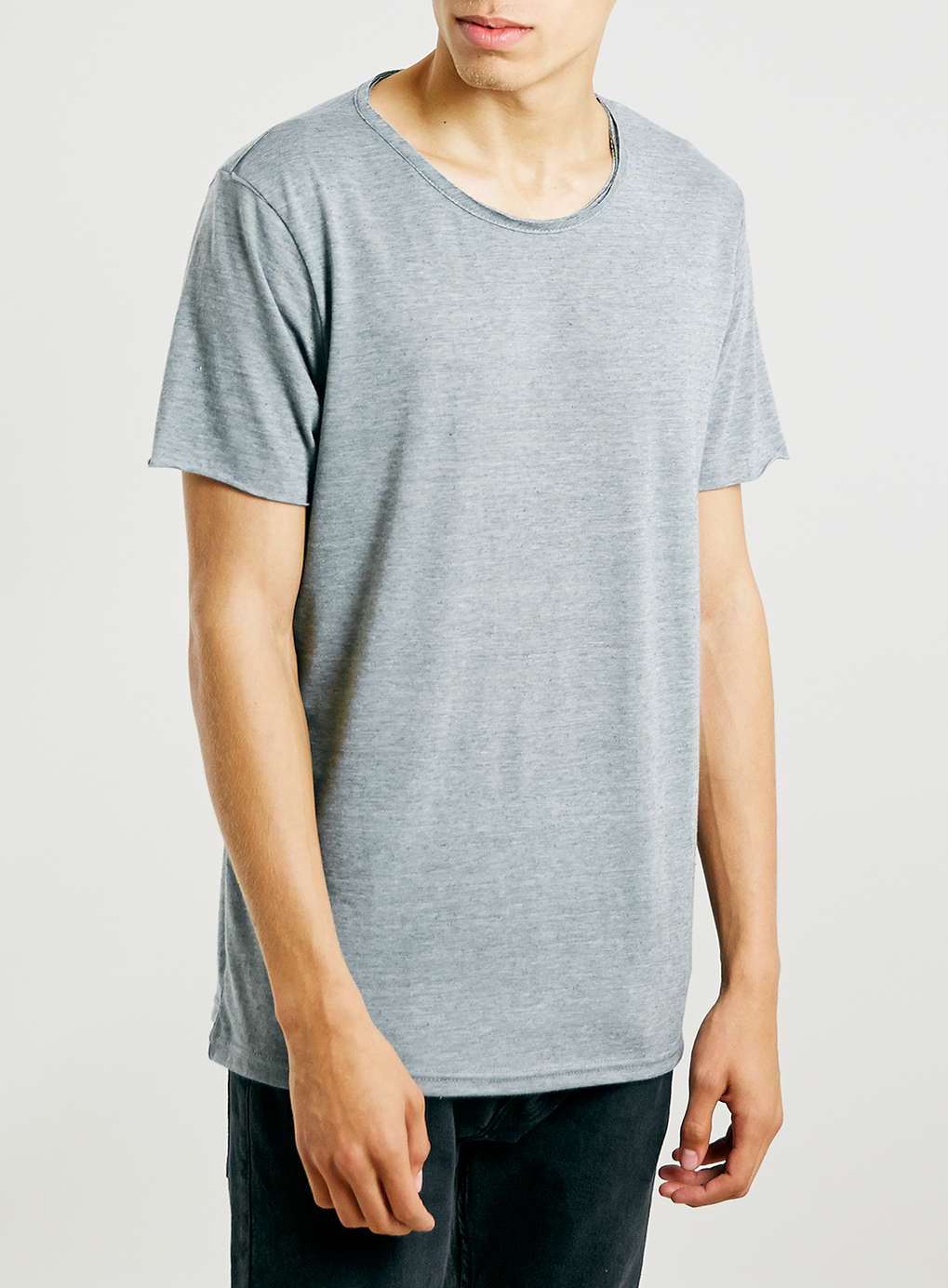 7. River Island Navy Ribbed Zip Through Jumper – click here to buy.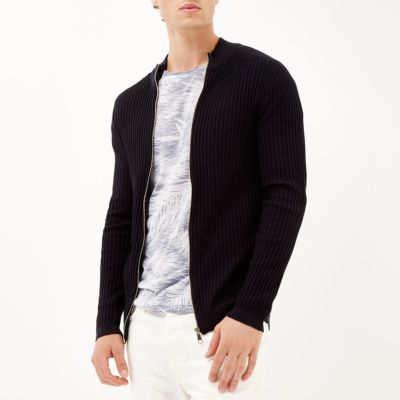 8. River Island Black Zip Pocket Sweatshirt – click here to buy.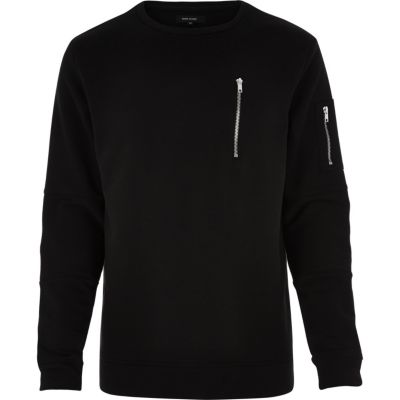 9. ASOS Extreme Super Skinny Jeans With Extreme Rips – click here to buy.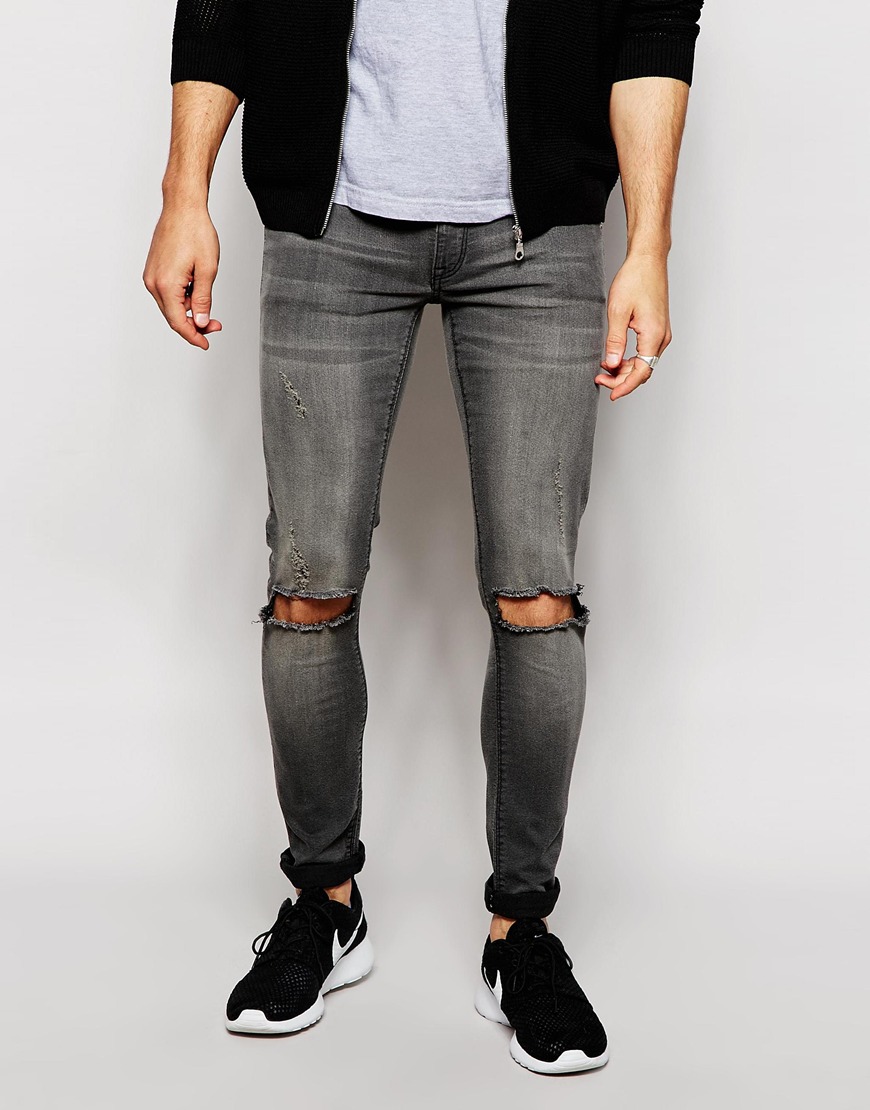 10. ASOS Reclaimed Vintage Wool Fedora With Leather Detail – click here to buy.

11. Dr Martens Adrian Tassel Loafers – click here to buy.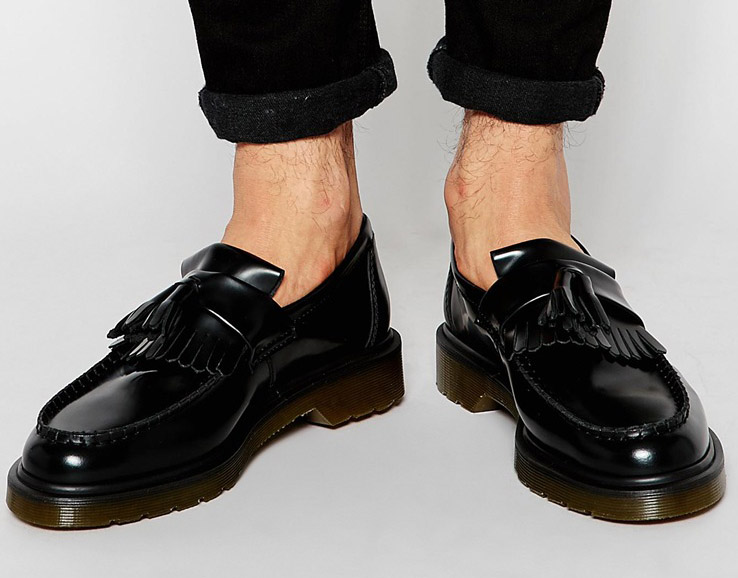 12. Versus Versace Black Fire Island Watch – click here to buy.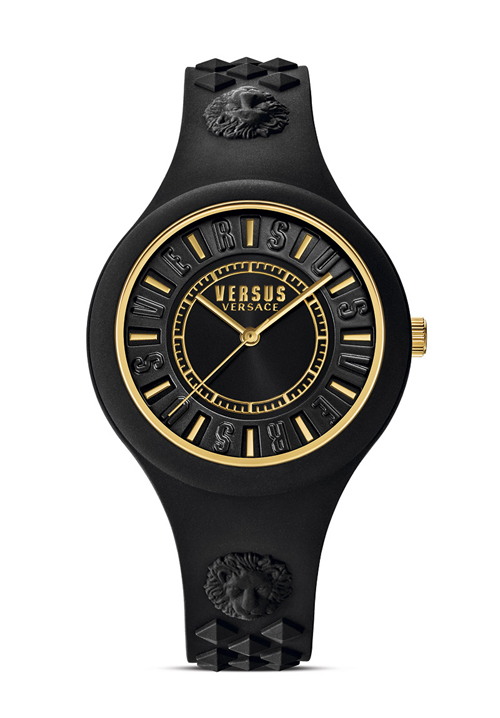 13. Givenchy Black Elastic Band Slip-On Sneakers – click here to buy.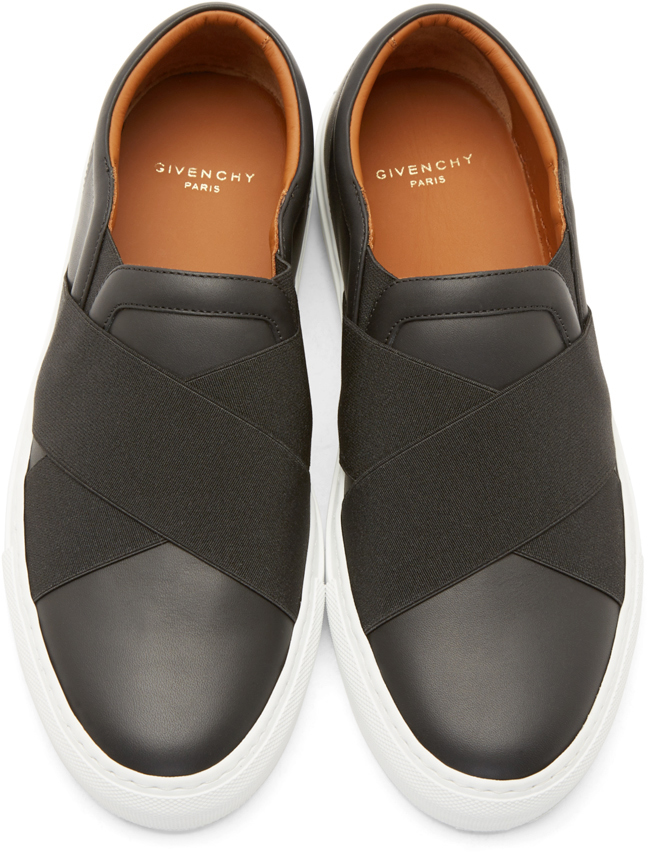 14. MSGM, Shawl Collar Overcoat – click here to buy.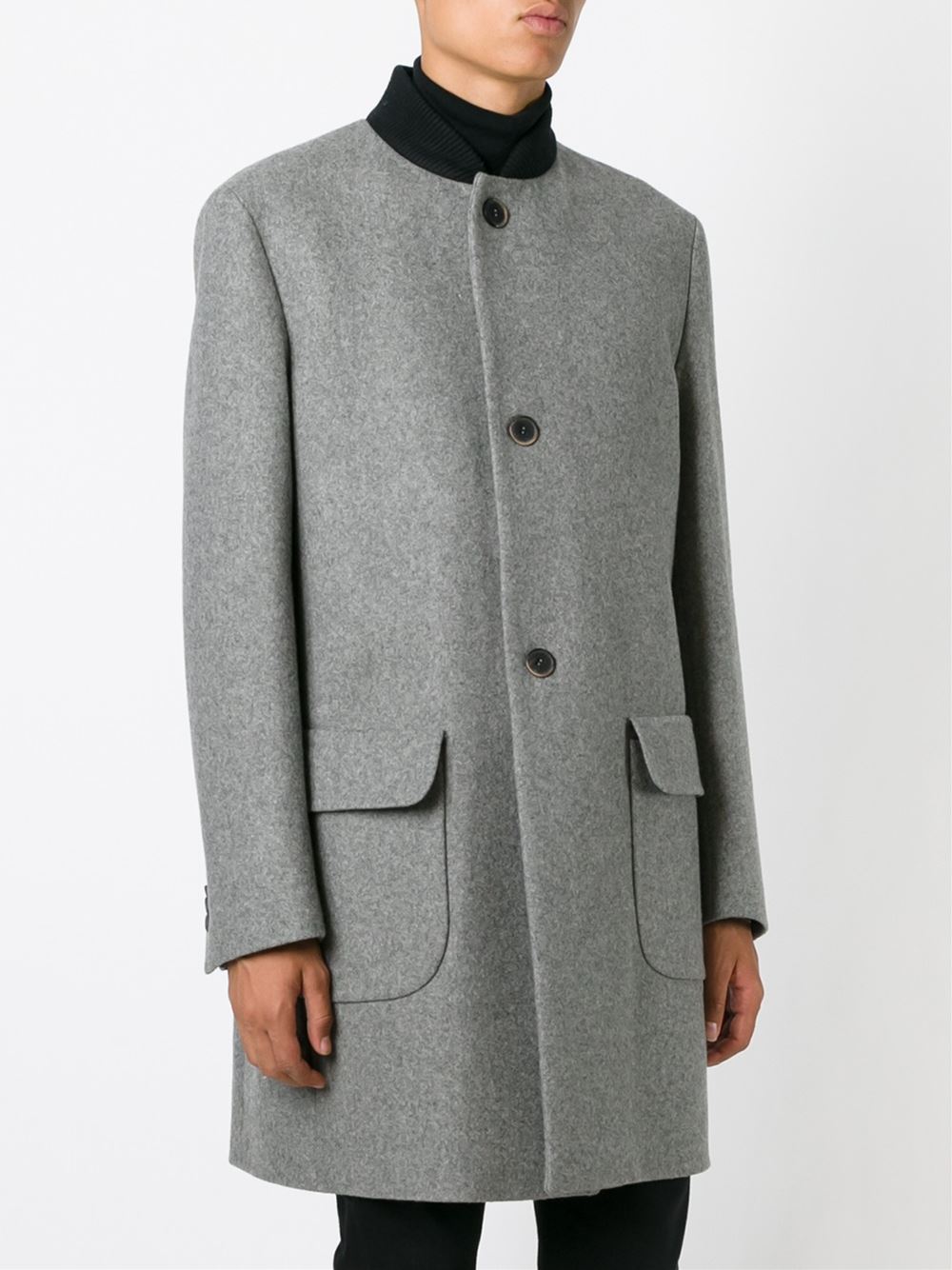 15. Ann Demeulemeester Cropped Trousers – click here to buy.
16. Filling Pieces Panelled Hi-top Sneaker – click here to buy.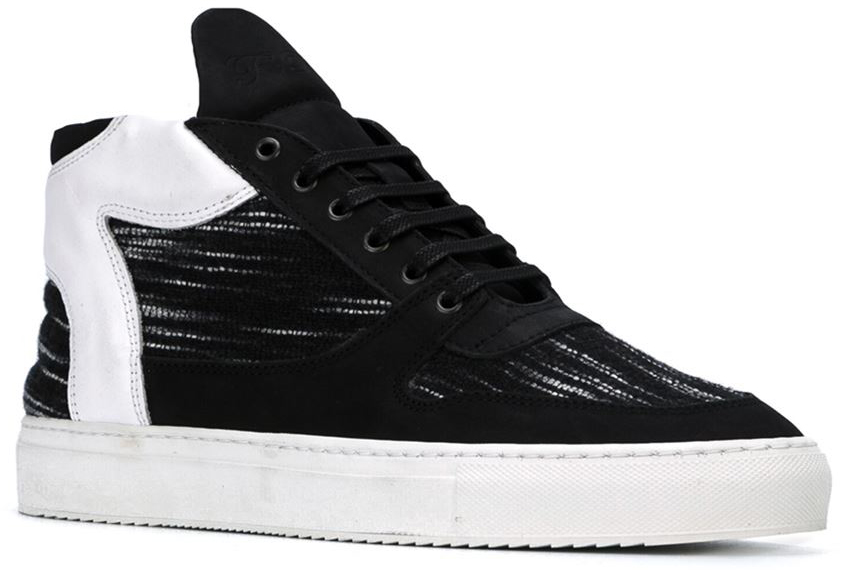 17. Neil Barrett Statue of Liberty Bomber Jacket – click here to buy.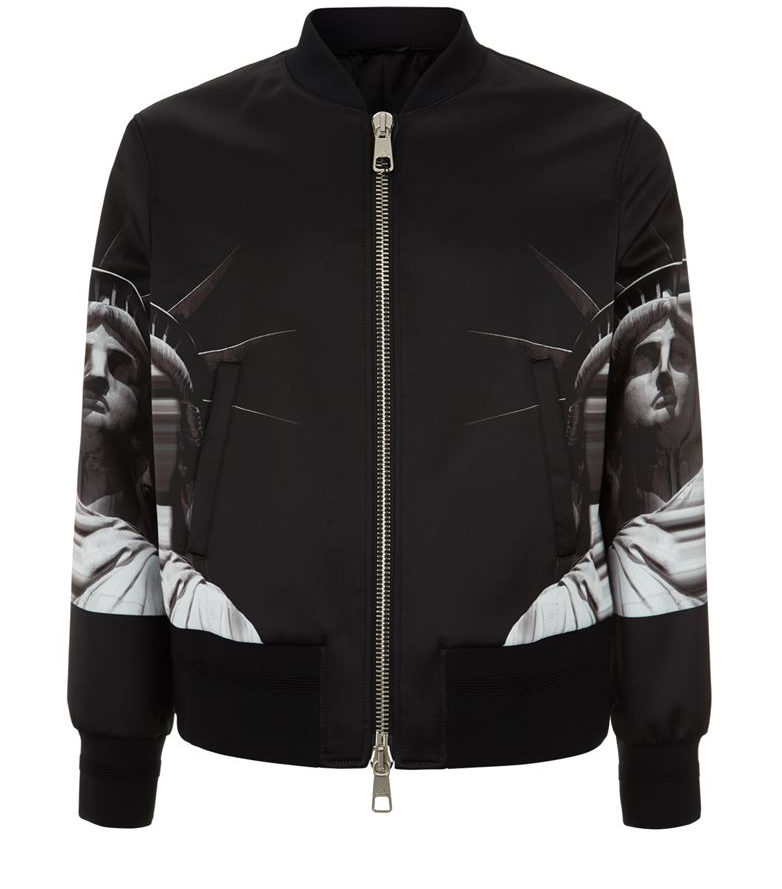 18. Neil Barrett Bonded Biker Sweatpants – click here to buy.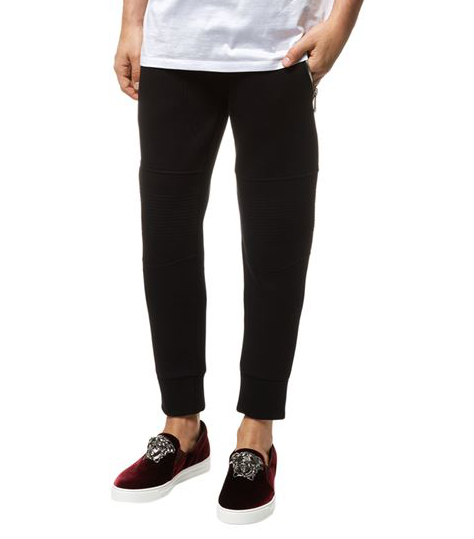 19. Urban Outfitters Rains UO Exclusive Navy Backpack – click here to buy.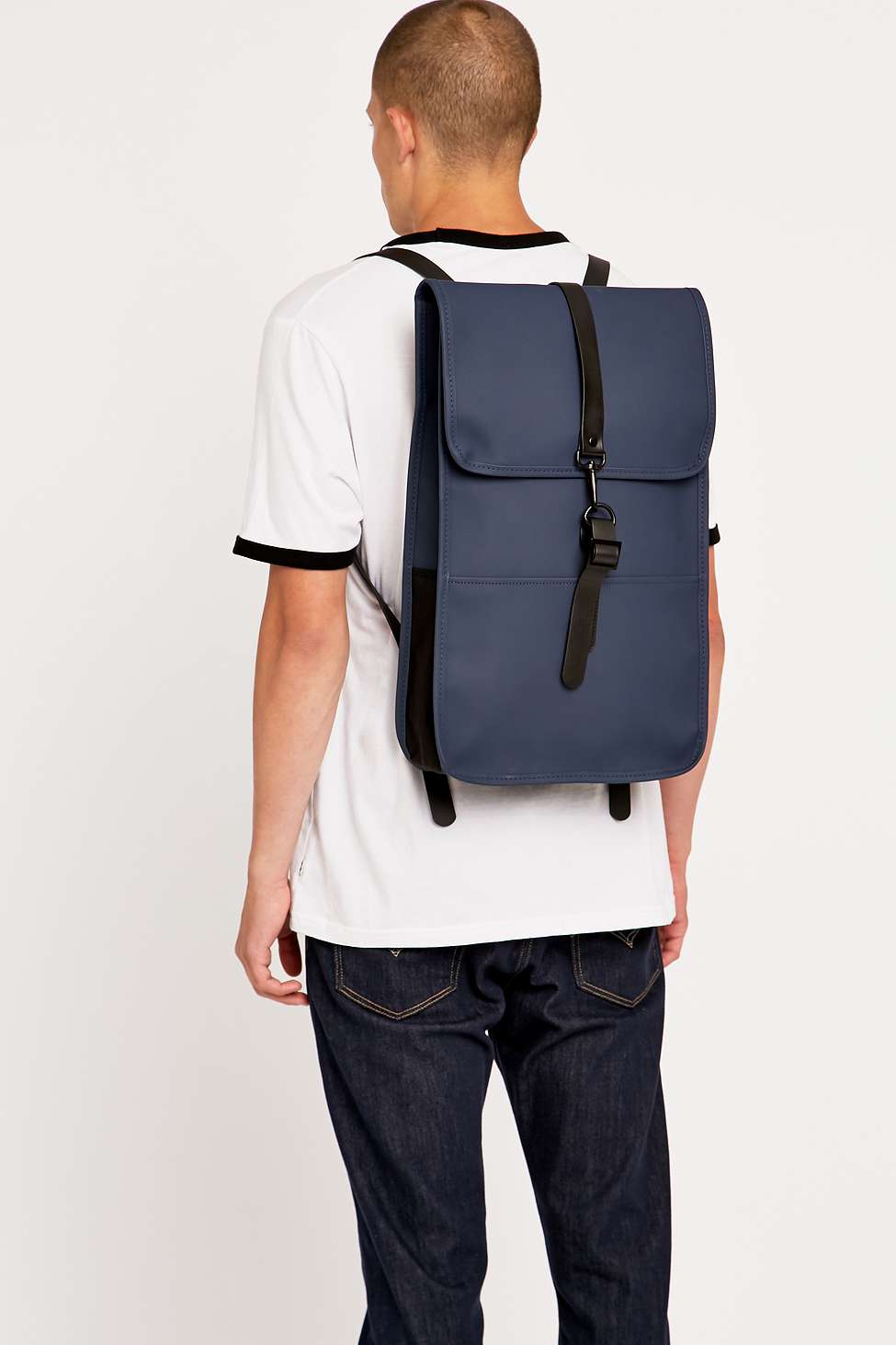 20. AMI ALEXANDRE MATTIUSSI Medium leather bag – click here to buy.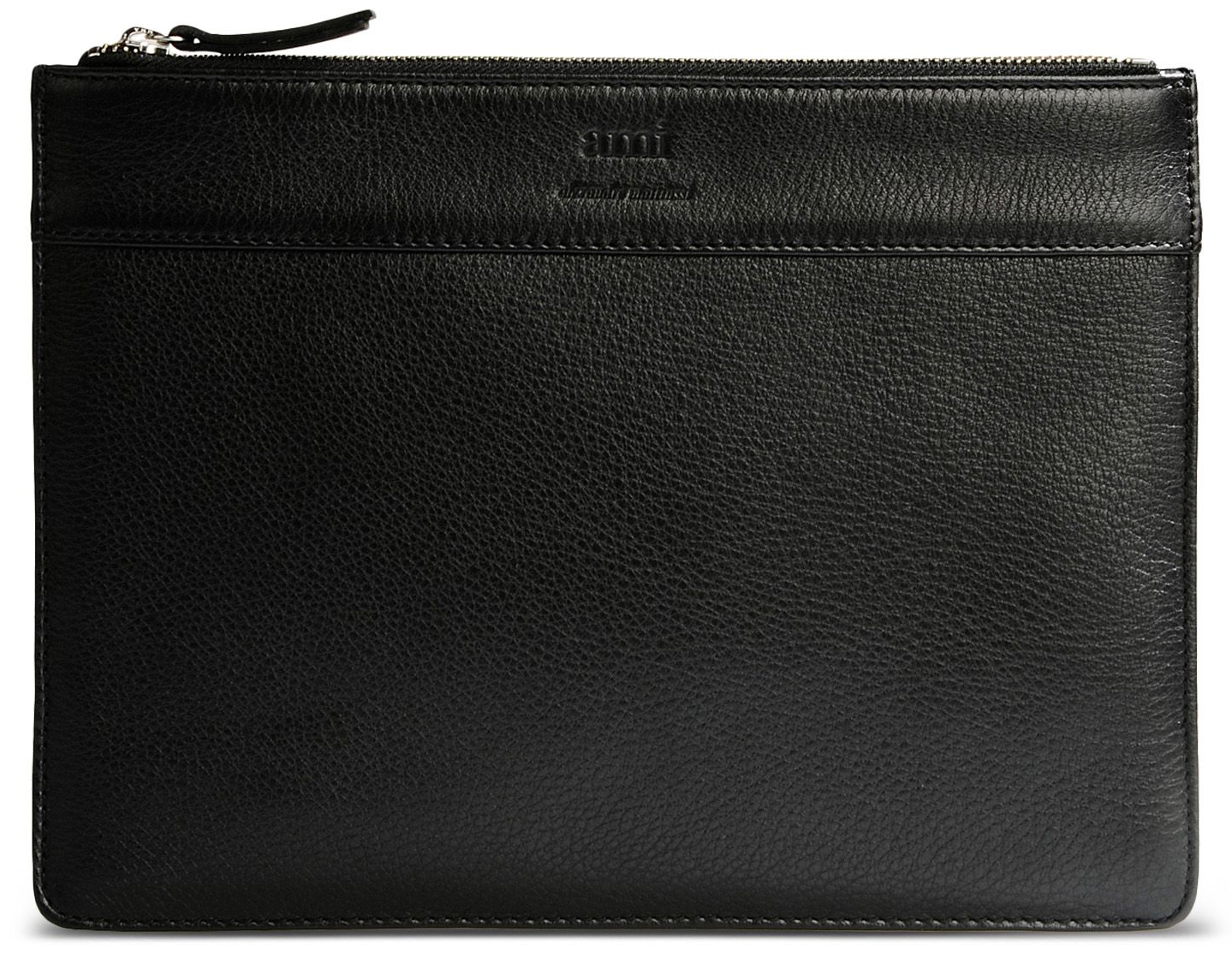 What does your watch say about you?
ANATOMY OF A WATCH: WHO DO YOU WEAR?
It's no secret that the most prominent and exceptionally crafted timepieces never really go out of style, therefore we at PAUSE decided to do our research and was immediately inspired by a recent blog post concerning what each watch brand says about the wearer and the most timeless watch brands around. Similar to any particular car manufacturer or sneaker, each make holds a certain regard and reputation, so here are the following watch brands that we feel epitomise the word "timeless":
Rolex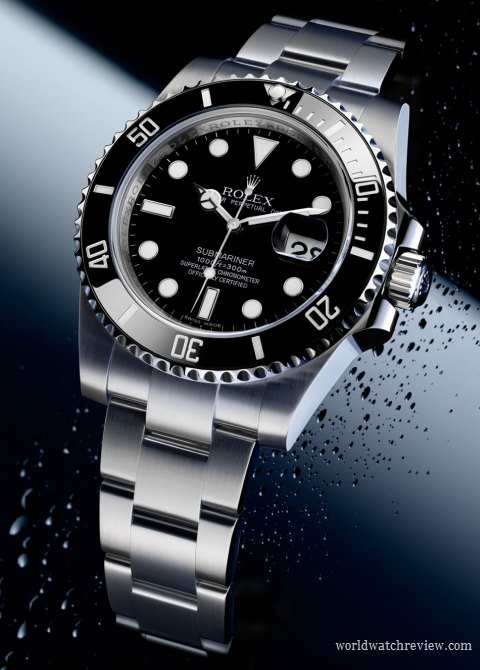 Rolex is one of, if not the most recognised and respected watch brands in the world, synonymous with success and sophistication. Those that wear a Rolex are instantly considered classy, reputable characters, who appreciate a bold, distinguished style. Numerous celebrities have been spotted wearing Rolex watches including Jennifer Aniston, Harrison Ford, Mel Gibson, Hugh Laurie, Ben Affleck and Christian Bale.
Patek Philippe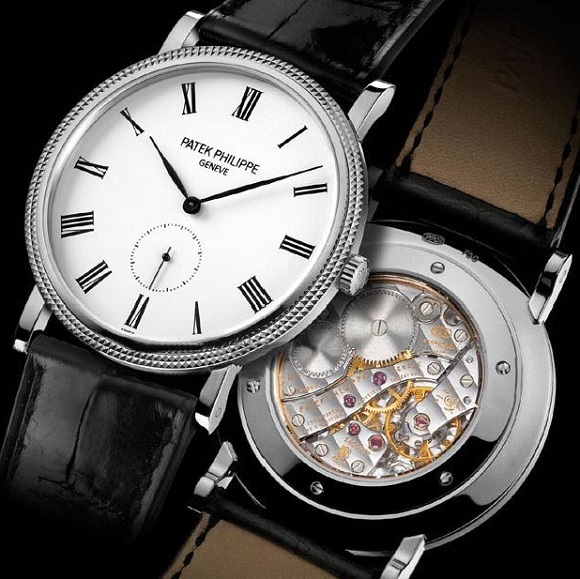 Patek Philippe is all about a display of luxury. Those who wear Patek Philippe are proud of the companies accomplishments and are not afraid to lavishly treat themselves. Celebrities wearing Patek Philippe are Charlie Sheen, John Mayer, Paul McCartney, Ringo Starr and Brad Pitt amongst others.
Panerai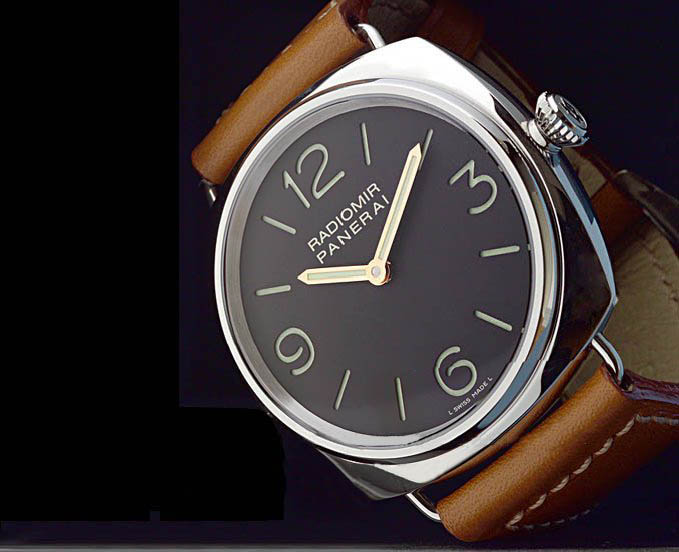 Those wearing Panerai are trend-setters that like to be unique and display a distinctive fashion sense all of their own. Due to the fact that every new Panerai model is different from preceding models and only produced in small quantities, a Panerai wearer appreciates the special rarities in life, while enjoying that they posses a look that is far from the cookie-cutter and is always on the budding edge of fashion. Celebrities spotted wearing Panerai are Ashton Kutcher, Heidi Klum, Stana Katic and Sylvester Stallone.
Breitling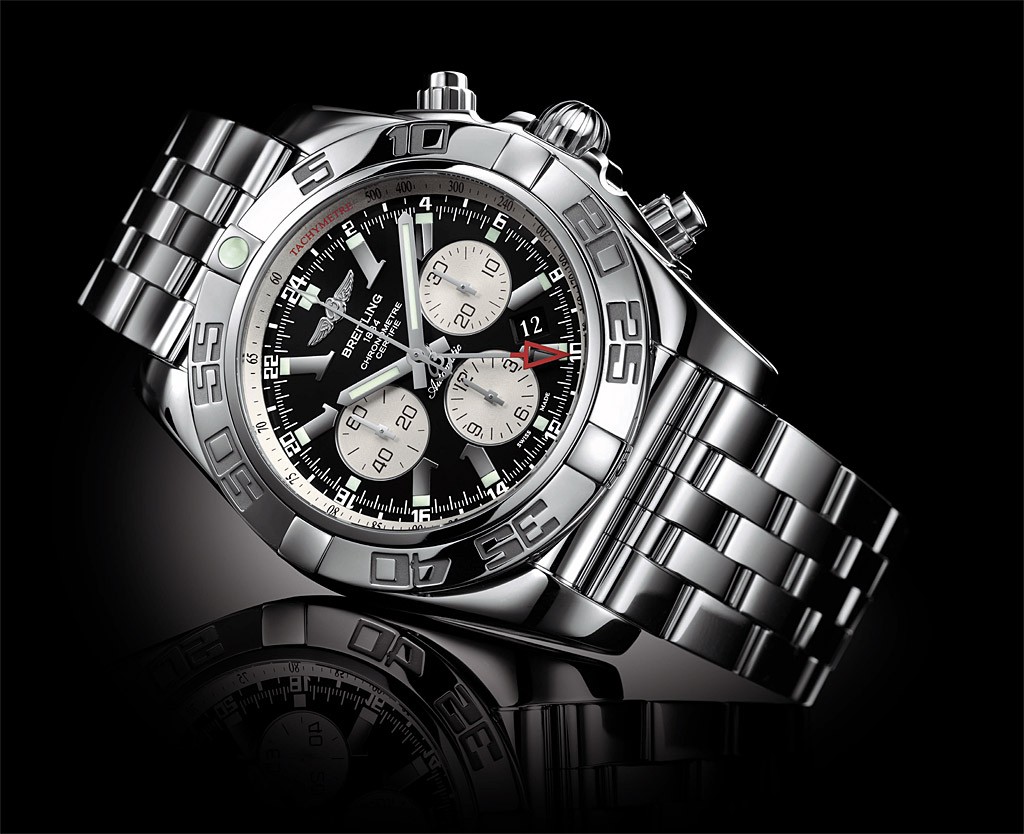 Breitling is all about durability, reliability and versatility. The Breitling wearer is savvy and enjoys having sleek and classic accessories that are versatile enough to complement any outfit or occasion. Celebrities that have been seen wearing Breitling are John Travolta, Serge Gainsbourg, Criss Angel, Slash and Justin Timberlake.
Hublot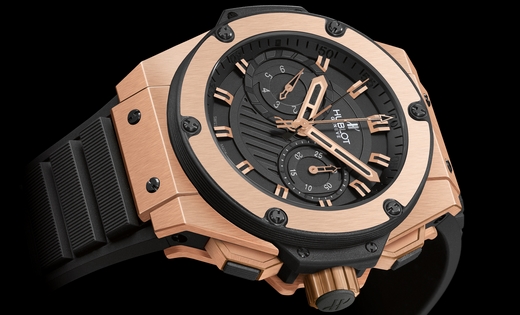 Hublot is invested in portraying elegance within an air of simplicity. As they are focused on style and functionality, they are a brand favoured by many fashionable sports stars and athletes like Usain Bolt, Alex Rodriguez, Kobe Bryant and Dwyane Wade.
IWC Schaffhausen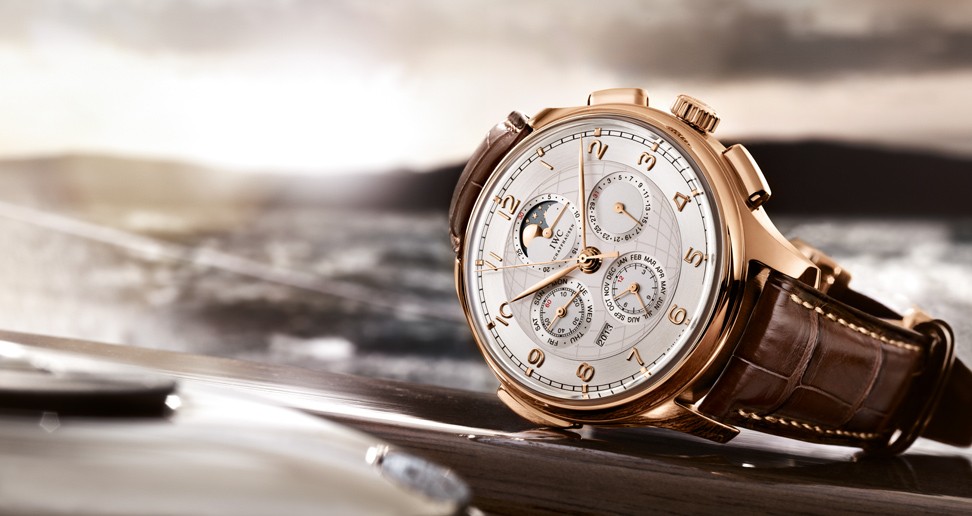 The Swiss Luxury brand IWC Schaffhausen aims to emphasise modern design. Due to its simplistic and clean lines, the IWC is worn by pragmatic individuals with busy lives that require a timepiece that is easily adaptable from casual to formal and anything in between. IWC time pieces can be seen adorning the wrists of Christoph Waltz, Naomi Watts, Channing Tatum, Jeremy Renner and Jamie Foxx.
Tag Heuer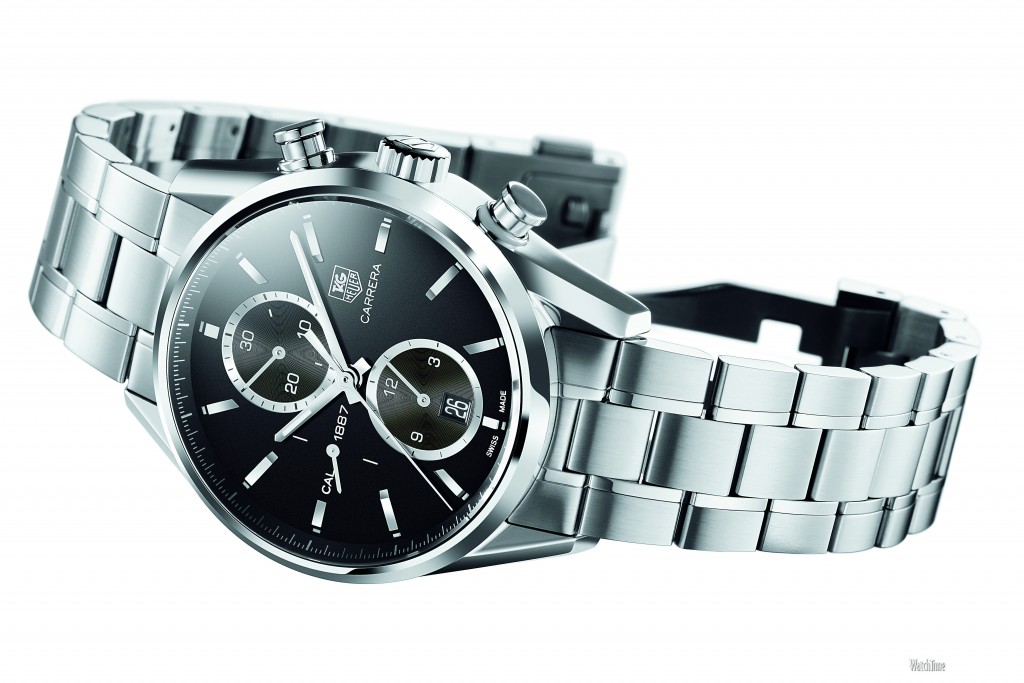 Tag Heuer is marketed as sporting luxury. Those who wear Tag Heuer are fans of innovation, elegance, sophistication, as well as superior performance and craftsmanship, which is why stars including Leonardo DiCaprio, Cameron Diaz, Matt Damon, Tiger Woods, and once again, Brad Pitt wear this piece.
Jaeger-LeCoultre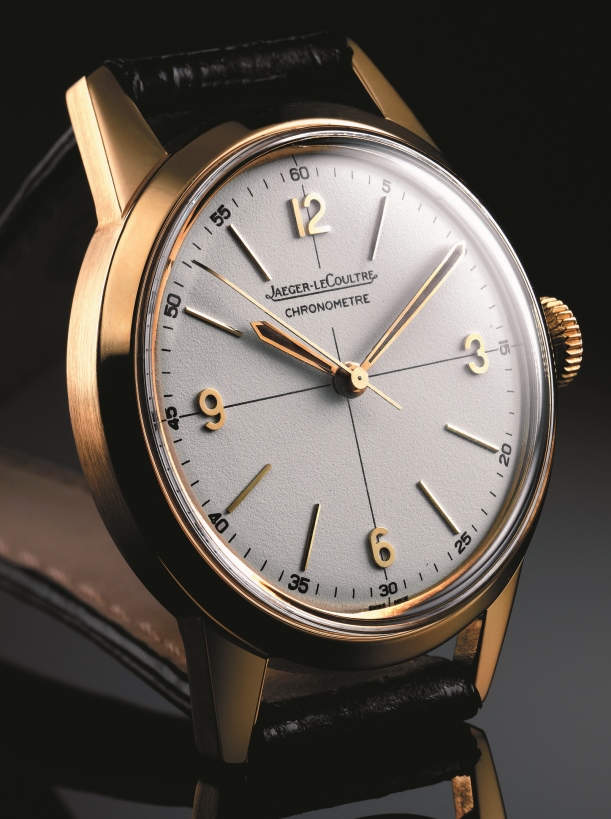 The Jaeger-LeCoultre is for the dignified and dapper fashionable man. Worn by Jon Hamm in his Mad Men role as Don Draper, the luxury time piece is paired with both business and casual looks. Robert Downey Jr. also dons a Jaeger-LeCoultre, as did the late Paul Walker.
What does your watch say about you? Let us know in the comment box below.

Nike release the Air Max 95 OG in celebration of 20 years of the sneaker.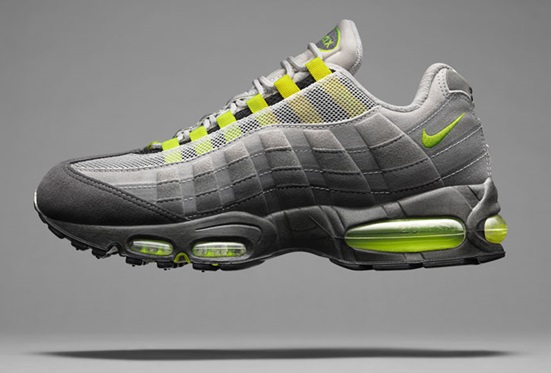 If you weren't aware already, 2015 marks 20 years of the Air Max 95, first imagined by the legendary Sergio Lozano in the mid 90's. Originally gathering heavy inspiration from the human anatomy, in an attempt to create a silhouette that performs as phenomenally as it looks, the Air Max 95 is back 20 years later with every iconic detail intact.
Donning the unmistakable OG grey and neon yellow colour scheme, the sneaker comes with four key improvements to the mesh upper, nylon eyestays, gradiated upper and outsole. Each key improvement corresponds to an adaptation of the human body, which keep us alive and healthy. Although grey was one of Nike's worst selling colour at the time, Lozano took this as a challenge – and thank God he did! The signature neon yellow was chosen as a nod to Nike's heritage defining racing kit.
View the sneaker X-Ray below to find out why each improvement is relevant. The sneaker is available to purchase here, in addition to a range of other retailers.