Alexander Wang hits London.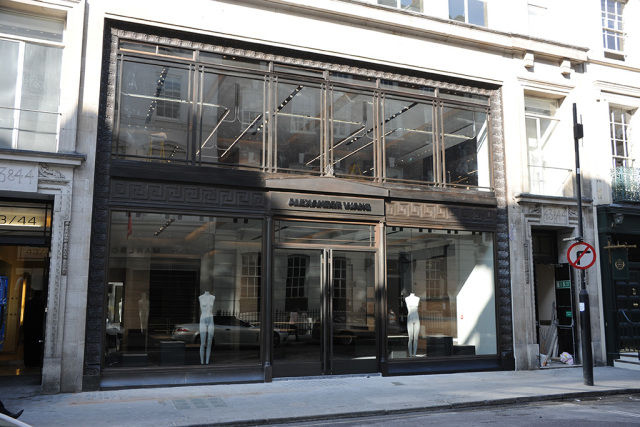 With August 1 marking the grand opening of Alexander Wang's first flagship store in Europe for his eponymous label, the former post office space spans three levels in London's prestigious Mayfair area. Encompassing a whole 625 square metre space, allowing ample room for both menswear, womenswear, T by Alexander Wang, accessories and the OBJECTS collection, the designer makes a huge statement for moving his brand forward after announcing plans to vacate his position at Balenciaga in recent weeks.
The interior is synonymous with the Wang brand — minimalistic and utilitarian, complimented with a monochromatic colour palette, allowing the clothes and products to stand out. Designed in collaboration with Belgian architect Vincent van Duysen, the interior plays with differing textures and material richness. Marking the 25th flagship store since it first opened in New York 2011, this is a great feat for the designer's namesake label.
Coming off the back of a successful collaboration with H&M, Alexander Wang, this is the designer's first store in Europe, being launched at 43-44 Albemarle Street, Mayfair, in London. The brand has already 18 stores worldwide and with the Mayfair store on its way, it's great to see Wang expand all over the world. The store is now open so be sure to pay a visit.
Alexander Wang
43/44 Albemarle Street
Mayfair, London W1S 4JJ
United Kingdom