The collab between the two iconic brands might be on its way.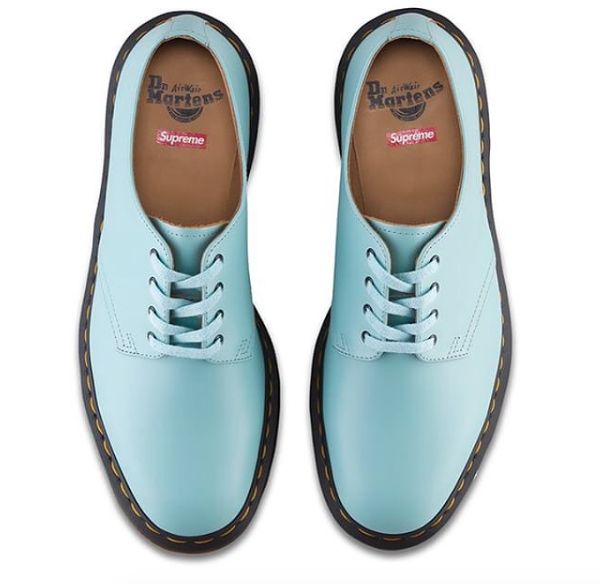 As soon as Supreme dropped its entire Fall/Winter 2015 Collection and lookbook, a instagram picture posted by @methikan caught our attention: what seems to be an upcoming collaboration between the New York based streetwear brand and punk inspired footwear brand Dr. Martens.
The joint shoe keeps Doc's chunky sole is based on its iconic 'smooth' model, this time painted in baby blue; a Supreme logo is featured on the insole.
Whilst a collaboration between the two brands would be huge in their respective worlds, Supreme didn't include this project in the newly released collection.