Riccardo Tisci introduces Givenchy's first flagship store in New York.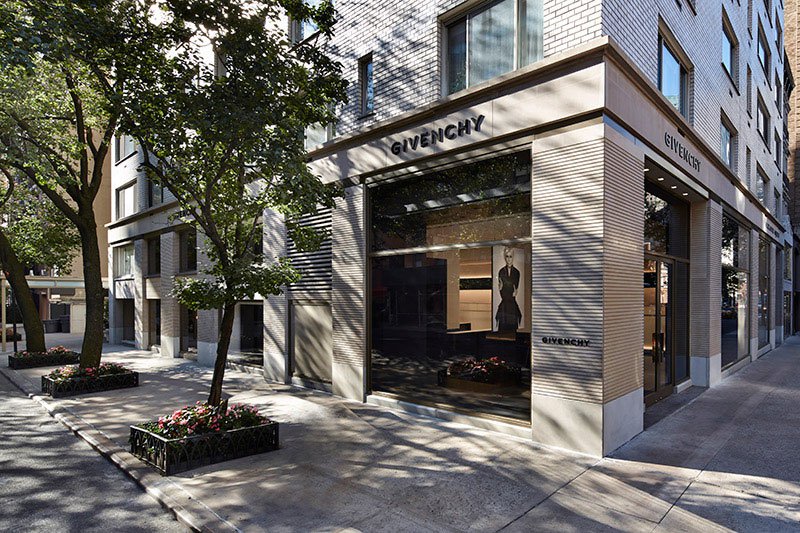 Announcing the opening of its first ever New York flagship store on the famed Madison Avenue, French fashion house Givenchy are taking strides to strengthen its long-standing ties with the Big Apple, after recently revealing that they will make an appearance at New York's Fashion Week. With the new 400 square meter space being designed by creative director Riccardo Tisci himself, Givenchy are undoubtedly aiming to expand its territorial dominance within the fashion world.
Constructed from hardwood floors and multiple monochromatic blocks and podiums across the first floor, the space will feature clothing laid out across rather than hung up on rails. The creative designers unorthodox designs are further evident with plans to hang oversized Givenchy campaigns from the ceiling, steering away from traditional store layouts, and adopting an approach familiar in art galleries.
Riccardo Tisci himself provides an explanation for this stating, "The lack of decoration implies a sense of humility. The store is understated; it has an emptiness and offers pure space. You enter as yourself, on your own and leave as a member of the Givenchy 'tribe,' which describes an attitude, your clothes, and an openness to sharing ideas, while embracing the spirit of the brand."
You can view pictures of the pure space above, and be sure to visit if you are in the area of Madison Square to enjoy a "journey" in Givenchy's newest flagship store.
Givenchy Madison                                                                                                                                     747 Madison Avenue,                                                                                                                                 New York, NY                                                                                                                                           10065