Nick Grimshaw's Topman collection is launching next month.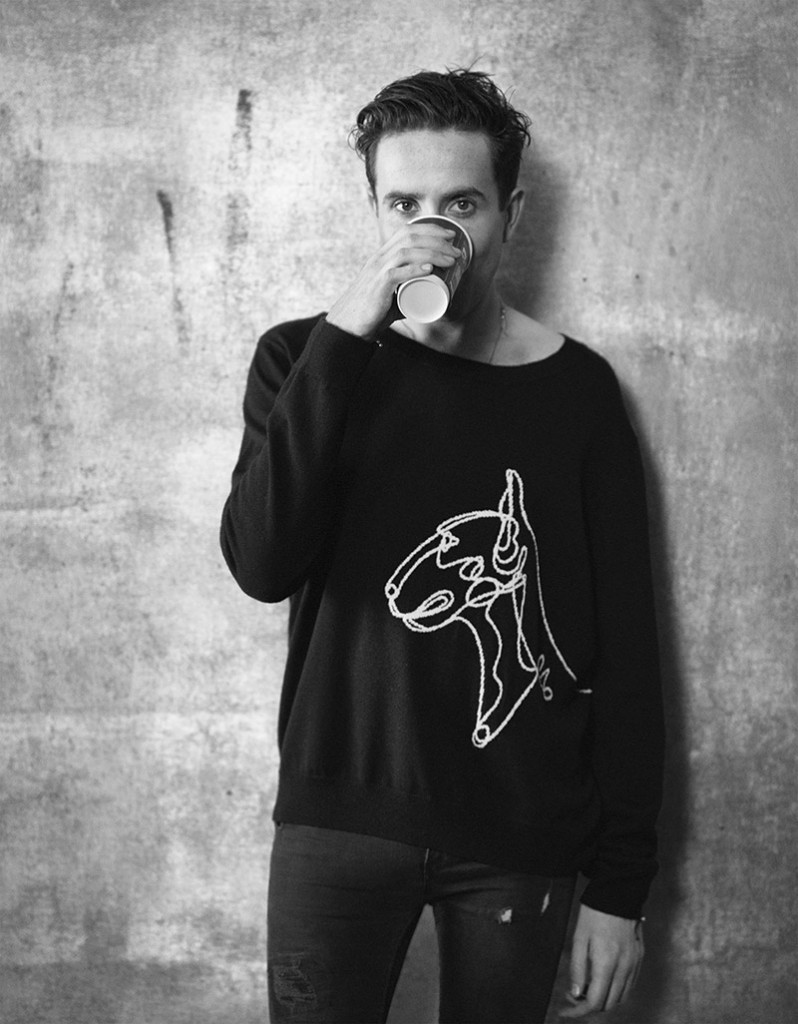 Having been involved with the brand for quite a while now, Nick Grimshaw launches his TOPMAN collaboration on October 14th. The collection reflects Nick's personal style and taste, including some of his sketches and illustrations from his personal journal. Grimshaw is also the face of the campaign, shot in his North London hood, Primrose Hill.
"I've always loved clothes and i love these ones so much that i asked TOPMAN to make them for me! They said yes – se here they are, hope you love them too!" , he said about his new collab.
The collection includes a combination of jackets, coats and shirts, alongside tees and knitwear. Nick's love for leopard print is evident and appears on the collar of a monogrammed collegiate jacket and more prominently on a knee length coat, as well as his passion for rock and roll, represented through luxurious suede fringed jackets in black and sand.
Prices range from £15 for a neck scarf, £40 for a shirt and up to £200 for the fringed sued jackets and leopard print coat.
See the campaign below.