Riccardo Tisci celebrates 10 years at Givenchy on the anniversary of 9/11.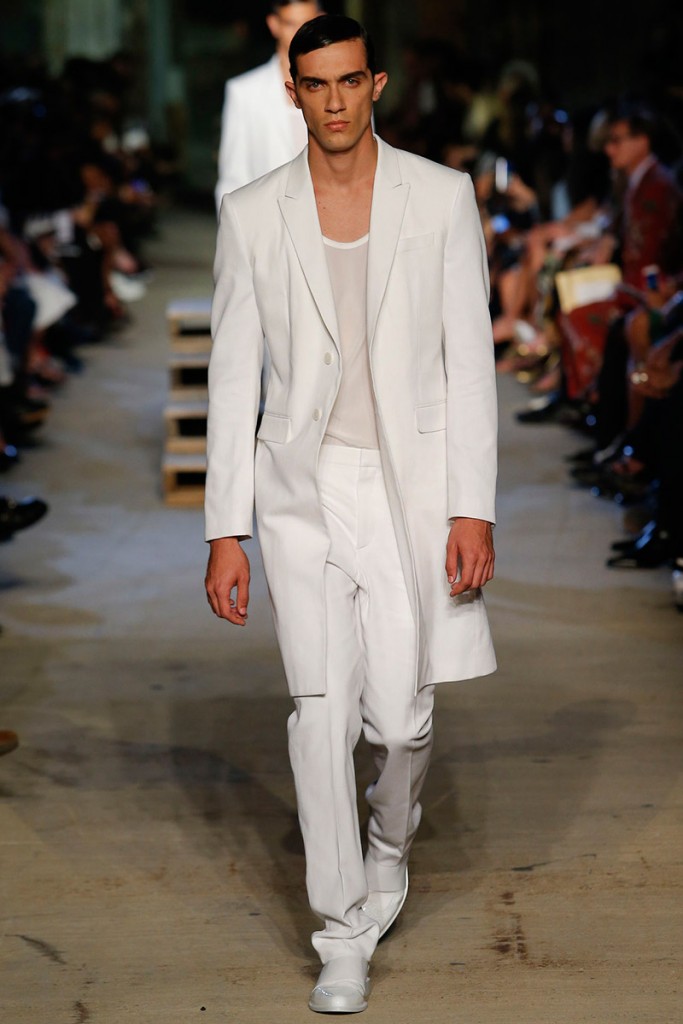 With the celebration of Riccardo Tisci's 10-year anniversary at Givenchy coinciding with the 14th anniversary of 9/11, the much anticipated runway show was held at Pier 26 in New York City where a conspicuous view of the freedom tower was disposed to the audience. Considering this was Tisci's first publicly available show in New York, where he was set to unveil menswear pieces; his first collaborative endeavour with Marina Ambromovi?; plus the celebratory occasion itself, sildenafil this was already set to be a huge spectacle.
Fortunately, attendants were not left disappointed:
"The audience—the seated professionals and celebrities, and the standing public—were made to wait and watch for a good hour, absorbing the spectacle of blue sky and white and pink-tinted clouds as Abramovic's slow-moving performers, dressed in white shirts and black pants, acted out simple, strenuous, and repetitive rituals—one with a ladder, another with a tree, a third with a faucet gushing water. Stop! Abramovic seemed to be saying. Slow down and feel something! And meanwhile, in the foreground, the nonstop parade of personalities kept coming, and kept on being photographed and Instagrammed."
To the surprise of many, a significant array of menswear uniforms flooded the runaway in sophisticated black and white colour schemes, making for a clean and finished offering. Recently opening the doors to the Madison Avenue flagship store last month, this was a perfect way for Riccardo Tisci to reintroduce the fashion power of Givenchy back to the Big Apple.