The most unlikely candidate features on Vogue's front cover for October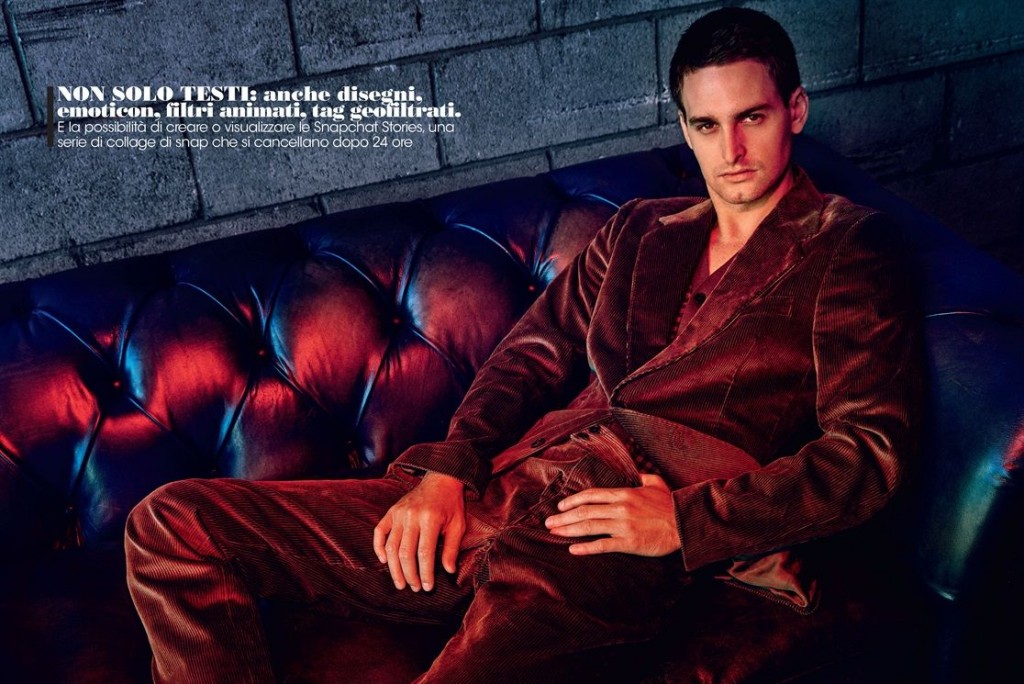 Selected as the forefront for L'Uomo Vogue's October Issue, Snapchat's Evan Spiegel graces us as the one of the best-dressed techies. Although style and fashion may not be his forte, the founder and CEO of our favourite app is pictured by Francesco Carrozzini in debonair fall fashions from the likes of Bottega Veneta, Burberry Prorsum and DSQUARED2.
In his interview for L'Uomo Vogue, Spiegel highlights the origins of his growingly popular social phenomenon, Snapchat, which led him to become a billionaire at the meagre age of 25, explaining, "In the beginning, we just hoped that people would start to think about photographs differently – as a means of communication and not just preservation. Instead of taking photographs of beautiful or important things, we hoped that Snapchatters would take photos and videos to express themselves."
The 25-year old is currently dating Miranda Kerr, an Australian model; however, don't expect him to quit his day job anytime soon. Read the full interview on L'Uomo Vogue's online site now.