It's time to buy a new pair of sneakers.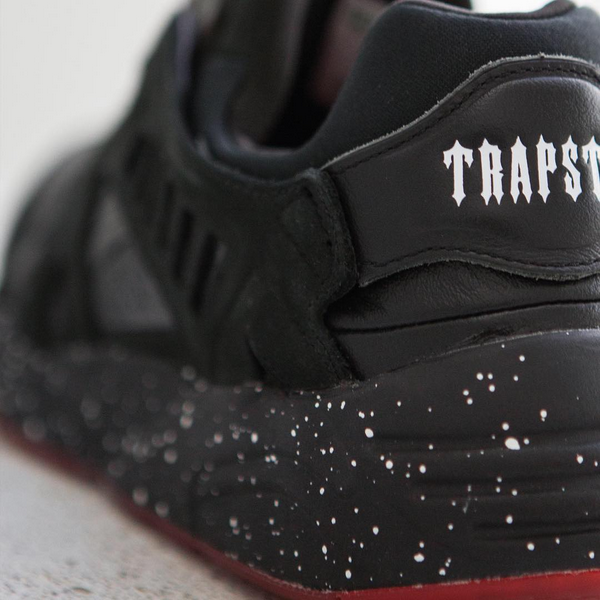 Sported by the likes of Cara Delevingne and Jay Z, the UK streetwear brand, Trapstar, has teamed up with PUMA in the name of sneaker collaborations. The iconic Disc Blaze is the footwear in question which looks like it is getting a very dark and edgy revamp. Very little is known about the collaboration as of yet bet a teaser image has surfaced on Instagram and Twitter showing an all black shoe composed with what appears to be leather and suede, complimented with a red sole and marked with the iconic Tapster logo at the back of the shoe.
This could potentially be big news for Trapstar as footwear is one area that they have not yet ventured off into and what a way to start than with a collaboration with Puma. With the recent appointment of Rihanna as PUMA Women's Creative Director (which has been met with positive reactions all over the industry) and PUMA's history with collaborating with big names in fashion, we at PAUSE are looking forward to what the two creative bodies will put together and cannot wait to get our hands on it ourselves.
We currently have no word on a release date but be sure to keep up to date with our website for all the latest information.