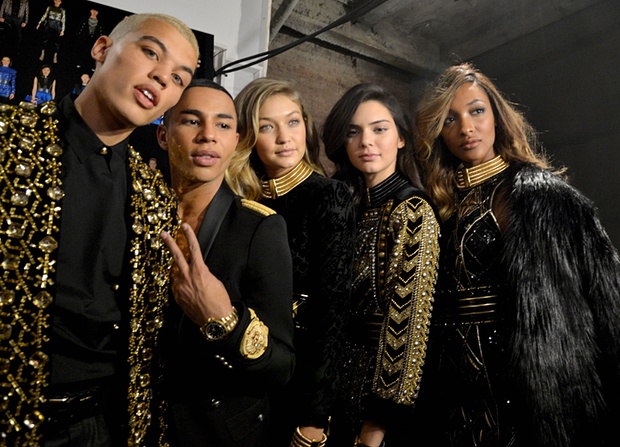 On November 5, the fashion sphere went berserk while Olivier Rousteing's #Balmaination swept away everything on its way. From Regent Street to Sydney, including Paris' Champs Elysées and New York stores, the launch of the collection was welcomed with madness and fury, while online website crashed and sales on eBay took ridiculously off.
1 – First, it all started with a very, very long queue you didn't have the choice but join. 
2 – You happily found a spot, thinking "that"ll do, it's worth it".
3 – After ten hours and a half, you became (a bit) impatient.
4 – At some point, you had some deep questions, like "why am I here?"
5 – But you lost the train of your thoughts and remained at your spot.
6 – People tried to cut the queue right in front of you and it drove you very mad.
7 – While some staff members were standing behind the glass doors, looking at you with a smirk.
8 – But then, finally! You were amongst the first ones to enter the H&M store.
9 – You turned around, just for a second and saw people entering – running- after you.

10 – Once in the store, you had a fight with basically everyone for a £99 t-shirt.
11 – You pushed a kid – or a granny, you don't even remember (and don't care).

12 – At the cash desk, the payment terminal finally displays the holy message: "payment confirmed". 
13 – And that's basically how you left the store.
And you, what was your reaction to the Balmain x H&M launch?