Jaden Smith won't stop showing us his point of view about life. In a recent interview with GQ the 17-year-old talked about education, art and more; while giving us a glimpse of his daily activities.
"People should be able to see the world through the lens of my mind" stated Jaden, he pretty much explained how his unique sense of living life is affecting him, including the people around him. He also pitched the ideology of self expression and how we should all be fearless about following something that we believe in.
Watch the interview above.
Burberry release their phenomenal Christmas campaign.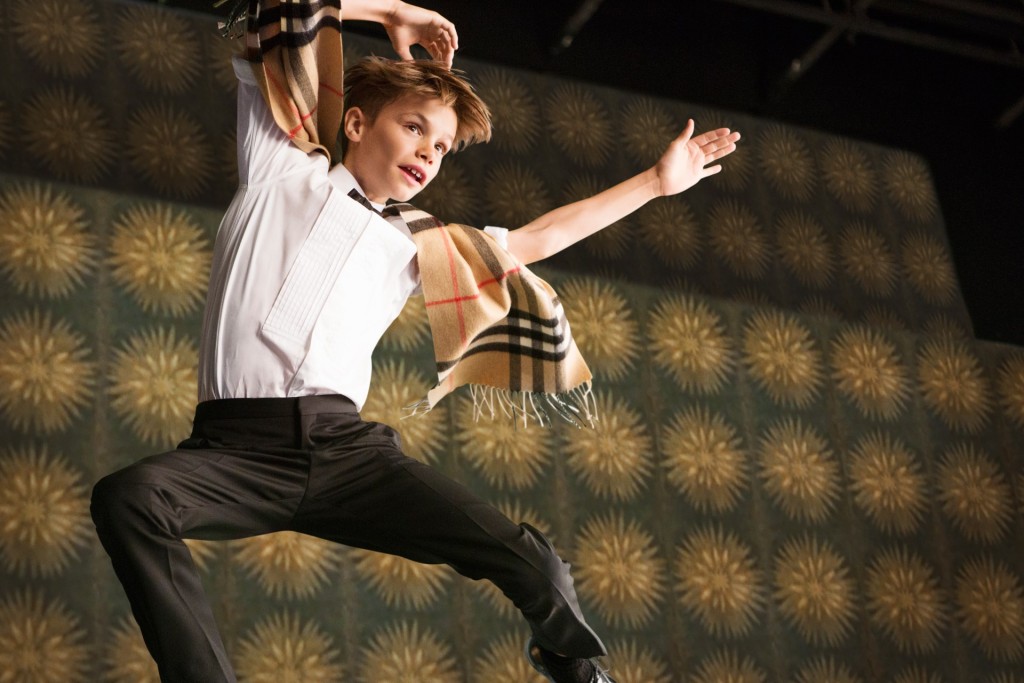 It's been 15 years since the release of Billy Elliot, and in honour of it, Burberry has recreated the opening scene for its Christmas advertising campaign. Featuring a star studded cast, including Elton John, who wrote the music for the Billy Elliot stage show; and Julie Walters, who starred in the film adaptation, the campaign was shot by Mario Testino and will be premièred tonight at 7pm at the brand's global flagship store on Regent Street in London.
Christopher Bailey, Burberry chief creative and chief executive officer says of the three minute film: "Billy Elliot is an incredible film full of so much joy and energy, so it was a real thrill and a great honour to be able to celebrate its 15 year anniversary through our festive campaign. It was also a huge privilege to work with such amazing and iconic British talent – the cast are quite simply some of the biggest names in film, music and fashion and it was so much fun working with them all to make this special film."
Returning to Burberry for the fourth time since 2008, Rosie Huntington-Whiteley is joined by her brother Toby Huntington-Whiteley in his first ever appearance, Naomi Campbell, also a former face of Burberry, musicians James Bay and George Ezra, presenter James Corden, actress Michelle Dockery, and Burberry favourite Romeo Beckham.
The original production of Billy Elliot established a legacy of charitable support for the local community of Easington, County Durham, where the film is set. Inspired by this, Burberry is making a donation of £500,000 to be split between two charities, Place2Be and the County Durham Community Foundation, which have projects focusing on reducing barriers to education, training and employment in the local area. None of the stars who took part in the film were paid for their involvement, all choosing to donate their fee to the charities as well.