End. Clothing is on a rise.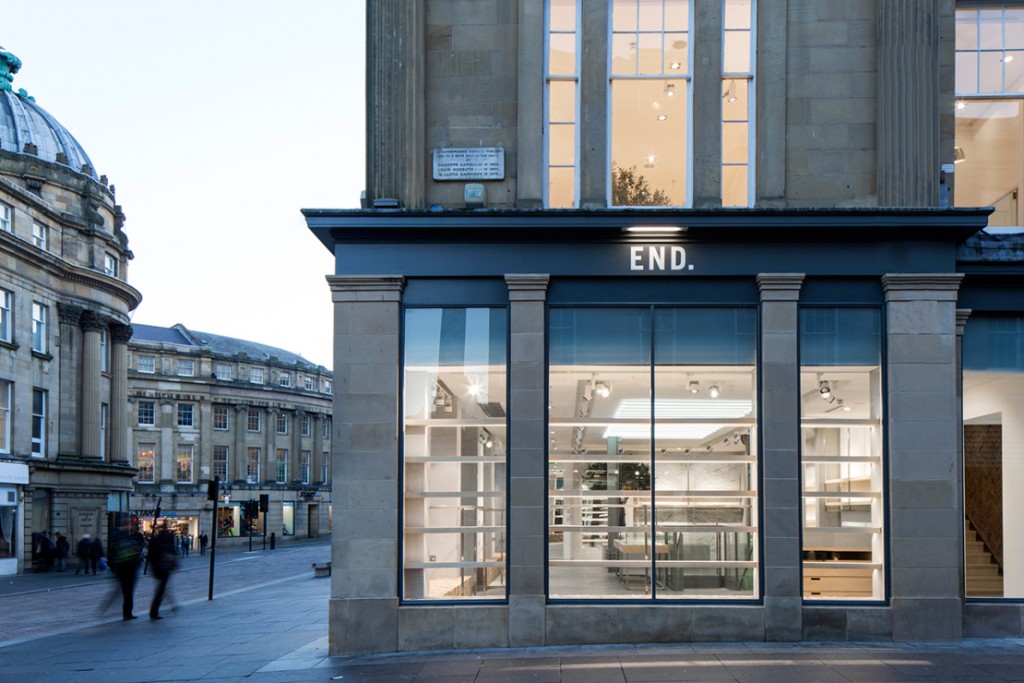 There's no other way to commemorate a decade of success and prosperity than the way UK retailer END. Clothing has. To mark their 10 year anniversary, END. opened its doors to the public with their first flagship store. Cleverly rooted in the heart of Newcastle's shopping centre, this is a milestone that represents this brands ever growing presence within the fashion industry, physical proof of their emergence into the competitive and intense high fashion market. Designed by founders John Parker and Christian Ashworth, the flagship will be home to the most sought after and coveted garments.
To mirror the luxury of the clothing, the store will feature design details such as Carrara marble, concrete, brushed steel, reclaimed brickwork and natural maple wood.
END Clothing's flagship shows a lot of promise and opportunity for growth, by staying on top of menswear trends and labels many of you are familiar with and love. Gosha Rubchinskiy, Palace, VISVIM, WTAPS, Dries Van Noten, Comme des Garçons and other giants will be housed in store, making END. Clothing a prime location for high end garments in the North.
END. Newcastle
133 – 137 Grainger Street,
Newcastle Upon Tyne,
NE1 5AE