Victor Cruz continues to rise in fashion.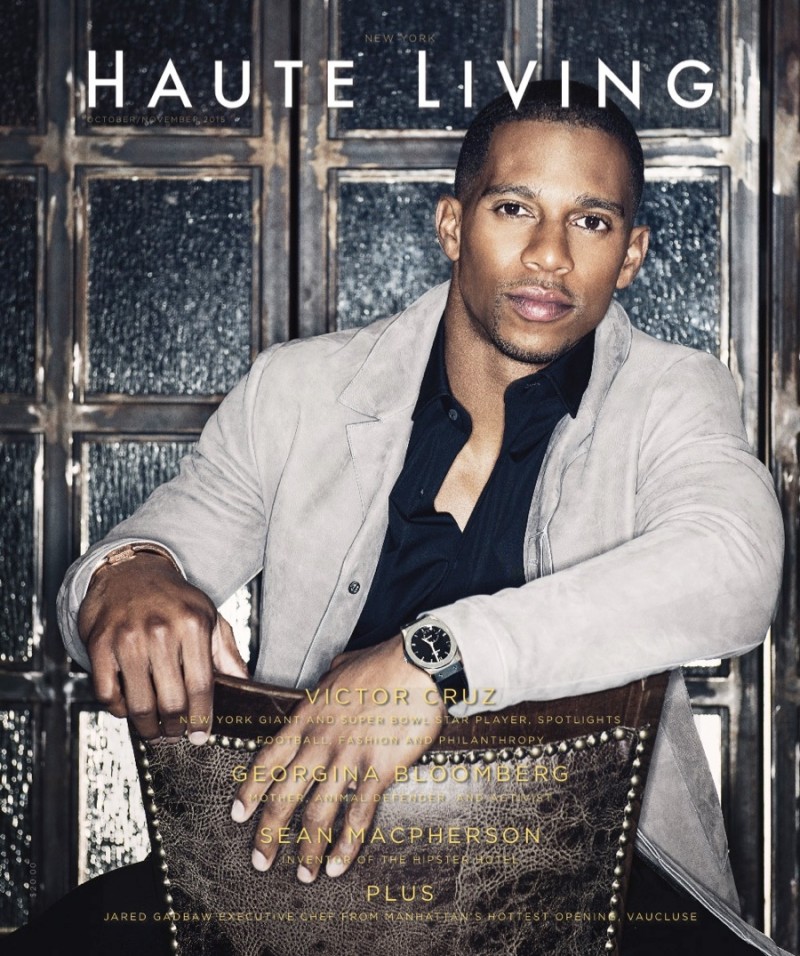 New York Giants wide receiver Victor Cruz is front page on the most recent edition of Haute Living. He sheds light on his recent success' and befriending creative director of Givenchy, Ricardo Tisci.
In a tell all, sit down with Mimi Lombardo, Cruz reveals his friendship with Ricardo and his vision for his own clothing company.
"I met Riccardo on New Year's Eve two years ago at Jay Z's party in Miami. Riccardo and I spoke for an hour and just hit it off. He is a good person–a good dude, and you could sense his humility when he spoke. We kept in contact and became friends" he says.
Cruz then goes on to discuss his own journey in the fashion world, setting out his plans for the next five years. He confides, "I want to expand on the 3X1 grouping, but I'll take baby steps. I don't want to jump in before I understand how the business of fashion works— I want to study fabrics and construction, and take a unique approach to opening up my own line. Getting dressed and looking the part is something I'm passionate about. Don't be surprised if in five years you see my own brand out there."