This Is Not Clothing's Collection III/II lookbook.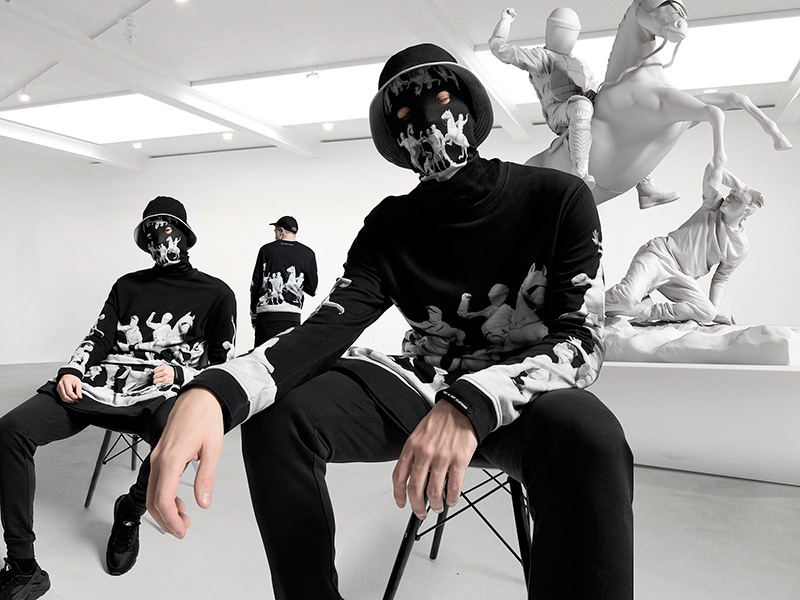 As always, the latest collection from This Is Not Clothing takes inspiration from past and present cultural happenings; this time from classical sculpture and modern protest. The artwork is inspired by the Parthenon Marbles from Athens, Greece – depicting a battle between the Lapiths and the Centaurs.
As with all areas of fashion these days, This Is Not Clothing has integrated an augmented reality which can be brought to life with their app by scanning their labels.
The collection is now available online at www.thisisnotclothing.com and in Selfridges, Trading Museum, Comme des Garçons & Galeries Lafayette Beijing.