New additions to the OFF-WHITE baggage collection. By Virgil Abloh.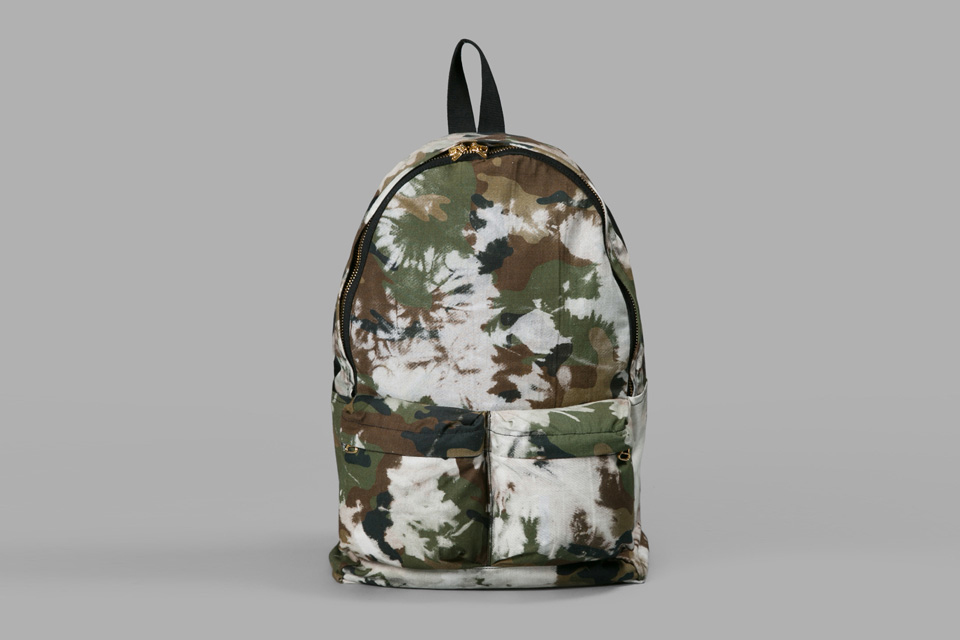 Creative mastermind Virgil Abloh has just released his urban inspired addition to the OFF-WHITE bag collection.
New York based fashion designer, Virgil Abloh is back with an impressive selection of printed backpacks. The bags come in three variations, black fade marble, bleached camouflage and the all black.
Although the bags give off a simplistic feel, additions such as the extremely recognisable diagonal stripes on the side panels, and two front pockets make this a collection we all want to be part of.
The bleached camo, and black fade marble colour-ways are approximately $679, while the all black bag comes in at $466. The new backpack collection is ready for pre-order now.
Its just around the corner. Find your YEEZY Boost 350's.
Those who want to know, when and where they can get their "Agate Gray/Moonrock" YEEZY Boost 350's no longer have to wait. Adidas have put together an extended list of all the shops and stores around the world, who will be stocking the new YEEZY sneaker. Look for the anticipated colorway to drop on November 14.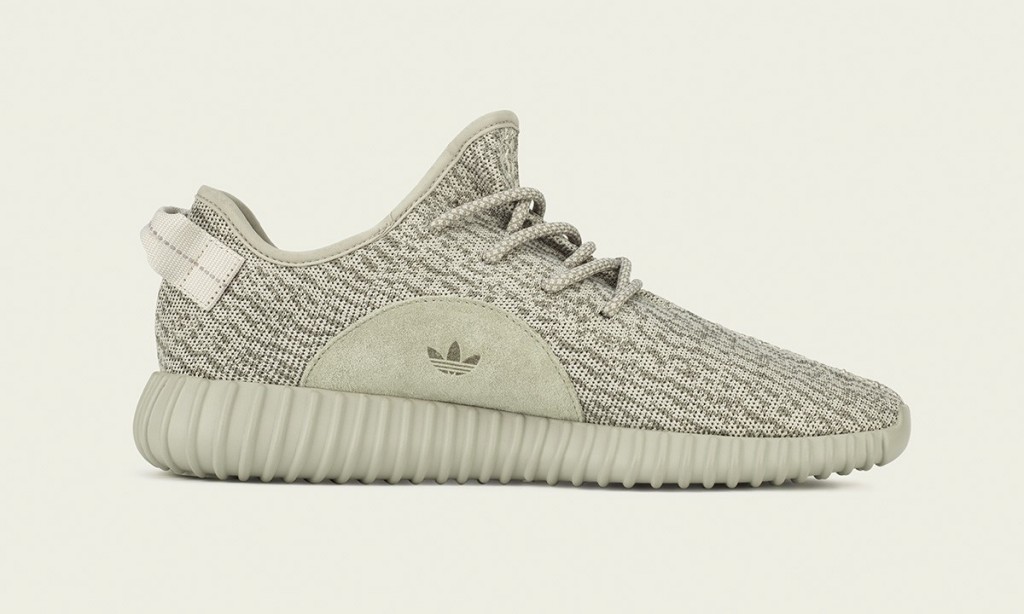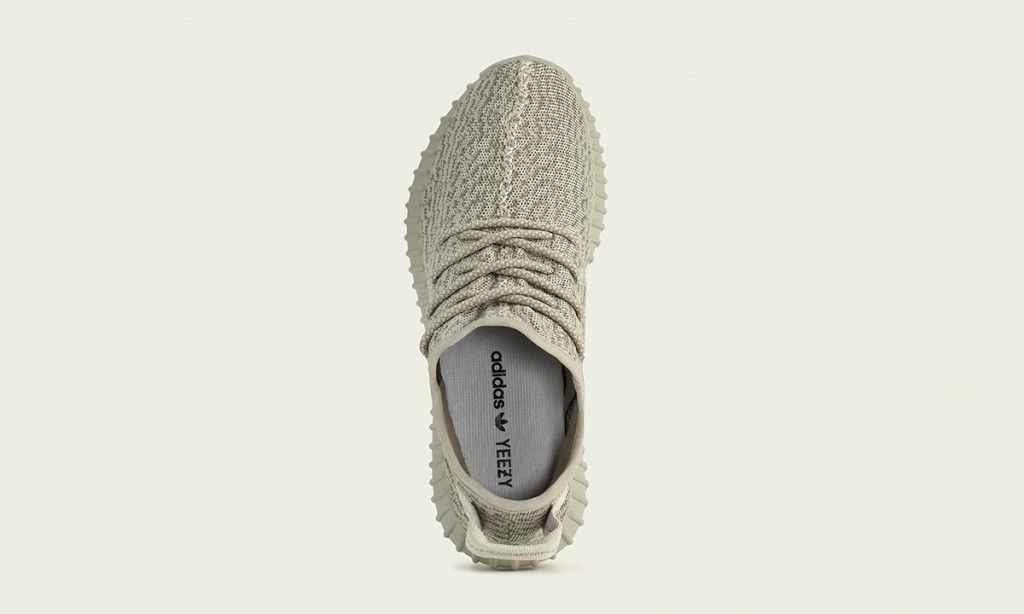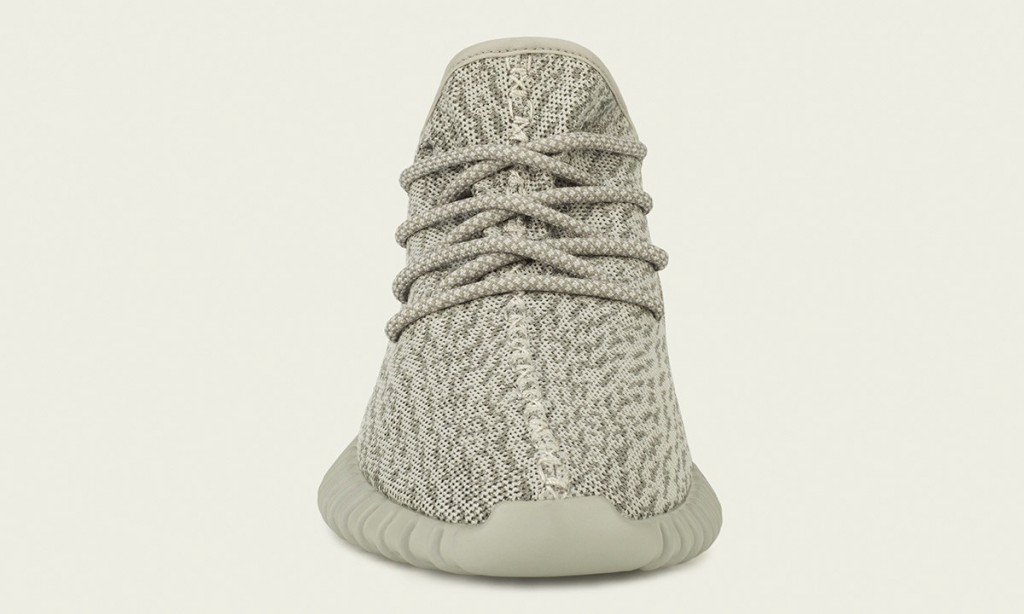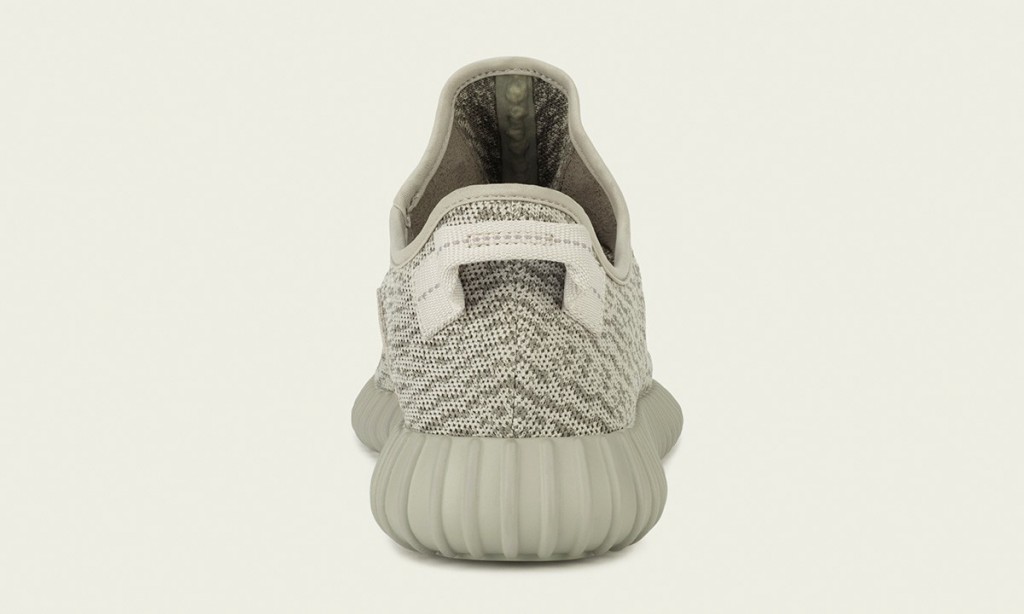 See below for details on your city and state.
Asia – Pacific

Boon the shop Shinsegae Gangnam, Seoul, Korea
Boon the shop Men Flagship, Seoul, Korea
Boon the shop Shinsegae Dept Main, Seoul, Korea
Boon the shop Women Flagship, Seoul, Korea
D-mop, Hongkong, Hongkong
D-mop J-01, Hongkong, Hongkong
Espionage Republic Boutique Melbourne, Melbourne, Australia
Espionage Republic Boutique Sydney, Sydney, Aust ralia
Exi.T, Beijing, China
GR8, Tokyo, Japan
Hankyu Mens Osaka, Osaka, Japan
Hankyu Mens Tokyo, Tokyo, Japan
Invincible Central, Taichung, Taiwan
Invincible East, Taipei, Taiwan
Invincible South, Kaohsiung, Taiwan
Isetan Shinjuku, Tokyo, Japan
Joyce, Beijing, China
Juice Beijing, Beijing, China
Juice HK Sheng Wan, Hongkong, Honkong
Juice Kuala Lumpur, Bangsar Baru, Malaysia
Juice Shanghai, Shanghai, China
Juice Sheung Wan, Sheung Wan, China
Juice Tapei, Taipei, Taiwan
Lane Crawford Beijing Seasons Place, Beijing, China
Lane Crawford Chengdu IFS, Chengdu, China
Lane Crawford Shanghai Times Square, Shanghai, China
Marais, Melbourne, Australia
Restir, Tokyo, Japan
Seibu Shibuya, Tokyo, Japan
Sneakerboy Melbourne, Melbourne, Australia
Sneakerboy Sydney, Sydney, Australia
Sneakerboy.com, Online, Australia
Space Mue Cheong-dam, Seoul, Korea
Space Mue Hyundai-Coex, Seoul, Korea
SWG Nagoya, Nagoya, Japan
United Arrows & Sons, Tokyo, Japan
Universe d'homme et femme, Makati City, Philippines

North America

A Ma Maniere, Atlanta, USA
ACD Gallery, San Diego, USA
Acrimony, San Francisco, USA
Addict, Bal Harbour, USA
adidas Style, Chicago, USA
Alchemist, Miami, USA
Apt 606, Miami, USA
Atelier, New York, USA
Barneys.com, Online, USA
Barneys New York – Madison Ave, New York, USA
Barneys New York – Broadway, New York, USA
Barneys New York, Beverly Hills, USA
Barneys New York, Los Angeles, USA
Barneys New York, Seattle, USA
Barneys New York, Chicago, USA
Barneys New York, Boston, USA
Barneys New York, Las Vegas, USA
Barneys New York, San Francisco, USA
Barneys New York, Scottsdale, USA
Barneys New York, Georgetown, USA
Barneys New York, Glendale, USA
Barneys New York, Seattle, USA
Barneys New York, Philadelphia, USA
Barneys New York, Santa Monica, USA
Barneys New York, Brooklyn, USA
Black Market, Arlington, USA
The Darkside Initiative, San Francisco, USA
Forward by Elyse Walker, Online, USA
Fruition, Las Vegas, USA
H Lorenzo, West Hollywood, USA
Haven Montreal, Montreal, Canada
Haven Vancouver, Vancouver, Canada
Hirshleifers, Manhasset, USA
Hotoveli, New York, USA
Influence U, Montreal, Canada, Jonathan + Olivia, Toronto, Canada
Just One Eye, Los Angeles, USA
KITH, New York, USA
KITH, Brooklyn, USA
Kokko, Richmond, Canada
Machus, Portland, USA
Mr.Porter, Online, USA
Nomad, Toronto, Canada
Notre Shop, Chicago, USA
Opening Ceremony, Los Angeles, USA
Opening Ceremony, New York, USA
Packer Shoes, Teaneck, USA
Roden Gray, Vancouver, Canada
RSVP Gallery, Chicago, USA
Saint Alfred, Chicago, USA
Shoe Gallery, Miami, USA
Social Status, Charlotte, USA
SSENSE.com, Online, Canada
The Factory, Oklahoma City, USA
The Webster, Bal Harbour, USA
The Webster, Miami, USA
TNT – The New Trend, Montreal, Canada
TNT – The New Trend, Toronto, Canada
UBIQ, Philadelphia, USA, Undefeated, Los Angeles, USA
Unknwn, Aventura, USA
Wildstyle, West Hollywood, USA
Wish, Atlanta, USA, Xhibition, Cleveland, USA

Europe – Middle East

Due di Picche, Napoli, Italy
Abseits, Stuttgart, Germany
Acte2, Avignon, France
Allure, Sofia, Bulgaria
Angelo Minetti, Casale Monferrato, Italy
Anrosa, Nantes, France
ANSH46, Rotterdam, Netherlands
Antonia, Milan, Italy
Antonioli, Milan, Italy
Aphrodite, Sunderland, UK
Apropos, Cologne, Germany
Autograph, Birmingham, UK
Backdoor, Bologna, Italy
Bagheera, Roma, Italy
Beastin, Munich, Germany
Bernardelli, Mantova, Italy
Boutique 1, Dubai, UAE
Boutique Roma, Zurich, Switzerland
Buhl, Viborg, Denmark
Bungalow, Stuttgart, Germany
Colette, Paris, France
Excelsior, Milan, Italy
Cotton Club, Monza, Italy
Cruise, Glasgow, UK
D'Aniello, Aversa, Italy
Degli Effetti, Roma, Italy
Di Vincenzo, Sant´ Anastasia, Italy
Elite, Puerto Banus, Spain
End Clothing, Newcastle, UK
Eraldo, Ceggia, Italy
First Boutique, Limassol, Cyprus
Flannels, Liverpool, UK
Foot Patrol, London, UK
Four by Azzurro, Amsterdam, Netherlands
Franzese, Napoli, Italy
G&B, Flero, Italy
Galeries Lafayette, Paris, France
Gruppo Pritelli, Cattolica, Italy
Hanon, Aberdeen, UK
Harvey Nichols, Birmingham, UK
Harvey Nichols, Kuwait, Kuwait
Harvey Nichols, London, UK
Harvey Nichols, Manchester, UK
Hervia Bazaar, Manchester, UK
Hombre Mode, Amsterdam, Netherlands
Impact, Nice, France
Jades, Dusseldorf, Germany
Julian Fashion, Milano Marittima, Italy
Kuznetsky Most 20, Moscow, Russia
La Soleil, Budapest, Hungary
L'Eclaireur, Paris, France
L'Espionne, Paris, France
Labels, Sittard, Netherlands
Layers, London, UK
Le66, Paris, France
Liberty – Kurt Geiger, London, UK
Limited Editions, Barcelona, Spain
Luisa via Roma, Florence, Italy
Matchesfashion.com, London, UK
Michael Chell, Windsor, UK
Mientus, Berlin, Germany
Mientus, Hamburg, Germany
Mimma Ninni, Bari, Italy
Mr.Porter, Online, UK
mytheresa.com, Online, Germany
N°42, Paris, France
N°74, Berlin, Germany
O', Parma, Italy
OffSpring – Selfridges, Birmingham, UK
OffSpring – Selfridges, London, UK
OffSpring – Selfridges, Manchester, UK
Oki-Ni, Online, UK
Papini, Catania, Italy
Paul & Friends, Stockholm, Sweden
Philip Browne, Norwich, UK
PL-Line, Maastricht, Netherlands
POOL, Munich, Germany
Primavera, Den Haag, Netherlands
Questo, Amsterdam, Netherlands
Questo, Rotterdam, Netherlands
Raphael, Bari, Italy
Rail, Brescia, Italy
Renaissance, Antwerp, Belgium
Roulette, Jersey, UK
Saks 5th Avenue, Dubai, UAE
Tessabit, Como, Italy
Selfridges, Birmingham, UK
Selfridges, London, UK
Selfridges, Manchester, UK, Shoebaloo, Amsterdam, Netherlands
Shoebaloo, Maastricht, Netherlands
Shoebaloo, Rotterdam, Netherlands
Shoebaloo, Utrecht, Netherlands
ShopiGo, Instanbul, Turkey
Sid, Riyadh, Saudi Arabia
Sivasdescalzo, Madrid, Spain
Slam Jam, Ferrara, Italy
Smets, Brussels, Belgium
Smets, Luxembourg, Luxembourg
Sneakersnstuff, Paris, France
Sneakersnstuff, Stockholm, Sweden
Solebox, Berlin, Germany
Solebox, Munich, Germany
SOTO, Berlin, Germany
Spoon, Modena, Italy
Storm, Copenhagen, Denmark
Stefania Mode, Trapani, Italy
Stoy Munkholm, Aarhus, Denmark
Sugar, Arezzo, Italy
Summer, Lyon, France
Susi Store, Latina, Italy
The 6th Floor – Steffl, Vienna, Austria
The Business, Leicester, UK
The Corner, Berlin, Germany
The Dope Factory, Porto Cervo, Italy, The GoodwillOut, Cologne, Germany
The Icon, Kiev, Ukraine
The Level Shoedistrict, Dubai, UAE
Titolo, Zuerich, Switzerland
Tiziana Fausti, Bergamo, Italy
Triads, Middlesbrough, UK
United Legend, Strassbourgh, France
United Legend, Mullhouse, France
Vasa Fashion, Gorgonzola, Italy
Vinicio, Legnano, Italy
Voga, Arezzo, Italy
VOO Store, Berlin, Germany
YME, Oslo, Norway
Zoo, Illford, UK