Earthy, Rustic and Free.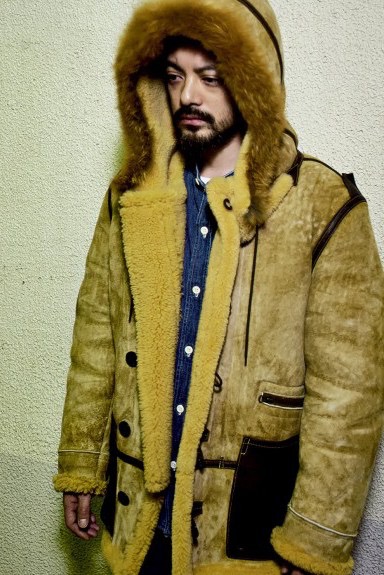 Blurring the line between American workwear and free-spirited fashion, Japanese label Tenderloin retain their classically liberal approach to clothing within the fashionrealm.
Stylishly stuck in the 70's, Japans own TENDERLOIN introduce a tastefully bohemian collection in their latest editorial for SENSE Magazine. The brand has built its renowned image on it's toned down designs and laidback interpretation of Americana workwear; however, this collection quietly shies away from this by including rich abstract patterning and hints of bold print, representing a non conformist, unchained and reclusive era for the brand. With militarised earthy tones, the ensembles available represent a grungy refinement for the modern day man. Taking inspiration from a time that led gender-bending fashion, the pieces contrast and cross boarders, ranging from sherling coats and structured denim to loose fit knitwear in a memorable rustic palette. Scroll down to see the key pieces of this editorial.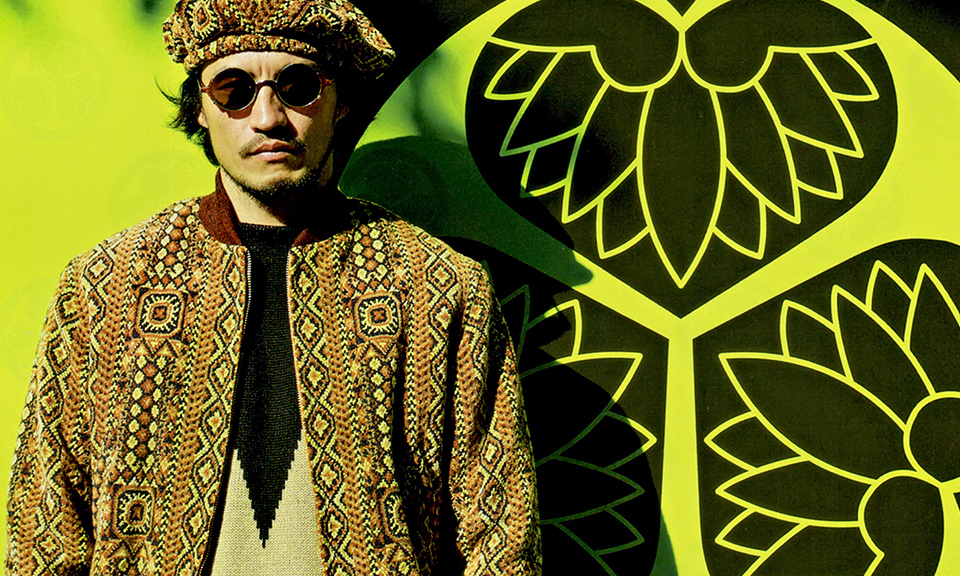 A$AP Rocky rocks the velvet bomber jacket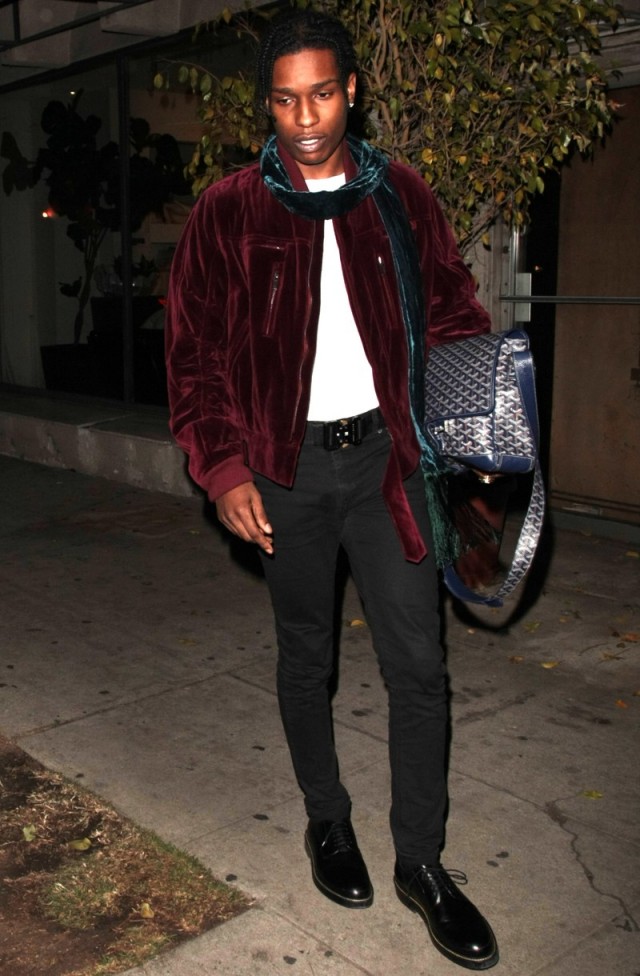 After announcing the launch of the Haider Ackermann velvet bomber jacket, we witnessed how the fashion crowd styled the statement piece. In Los Angeles, hip hop performer A$AP Rocky combined the jacket with a velvet blue scarf from Haider Ackermann as well and a pair of black jeans. With his Goyard Messenger bag, the artist opted for a surprising twist, a graphic patterned accessory.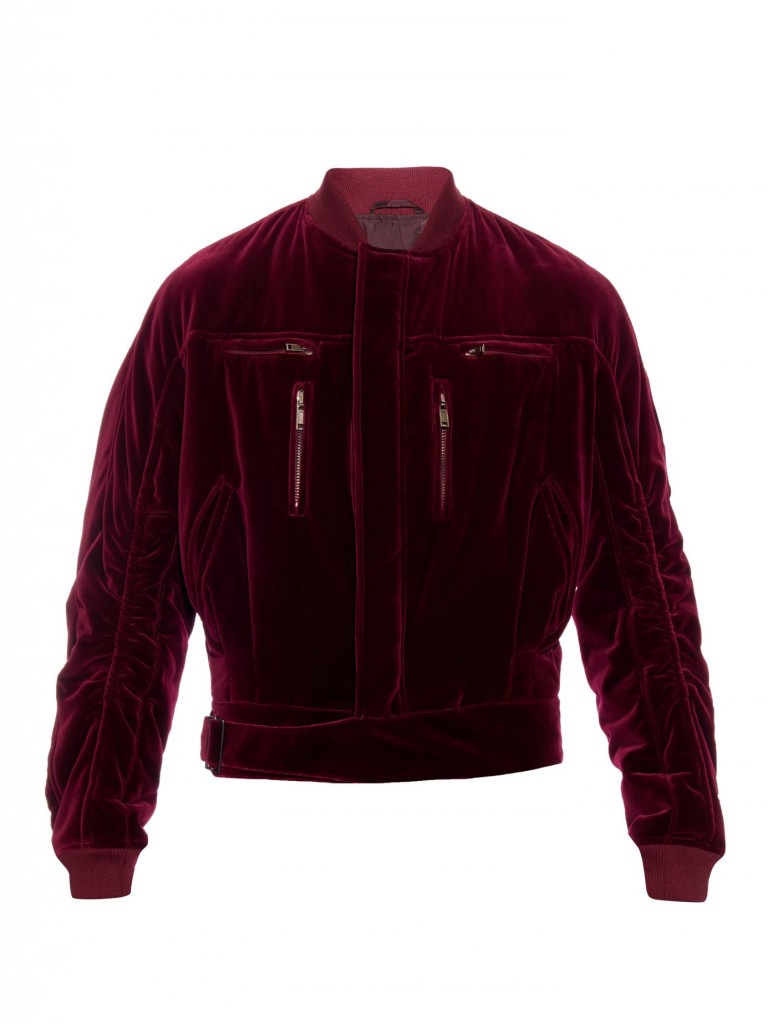 Recreate the look
ASOS Reclaimed Vintage Velvet Bomber – Buy.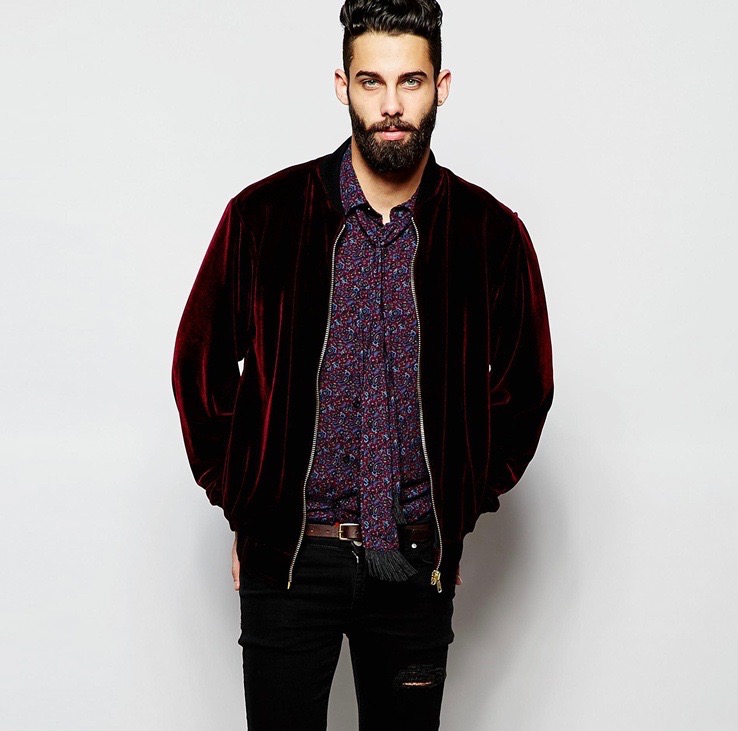 ASOS White T-Shirt with Crew Neck and Roll Sleeve – Buy.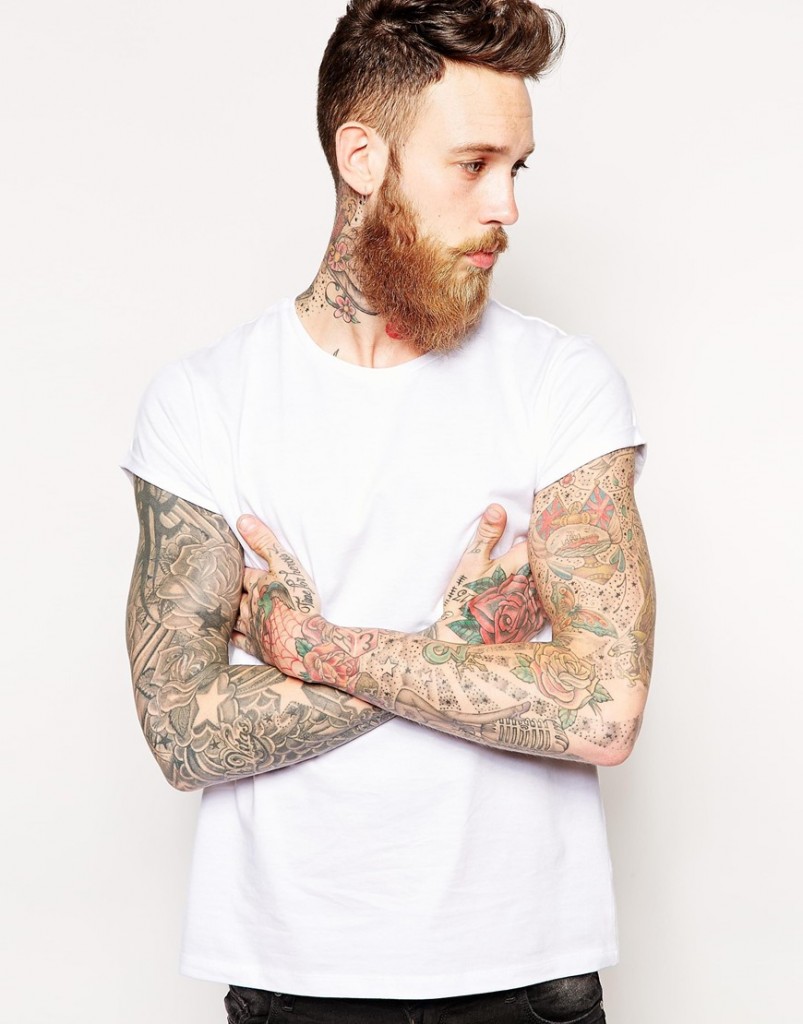 New Look Super Skinny Jeans – Buy.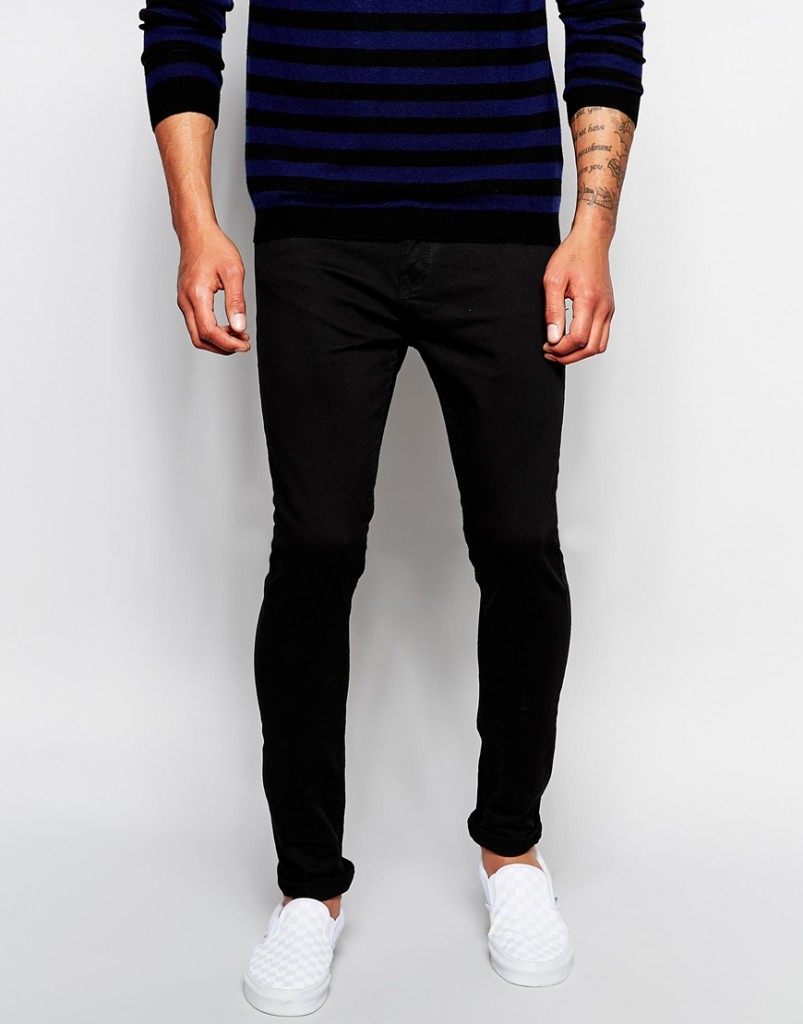 River Island Lace Up Smart Shoe – Buy.