Acne Studios expand their horizons to the West Village.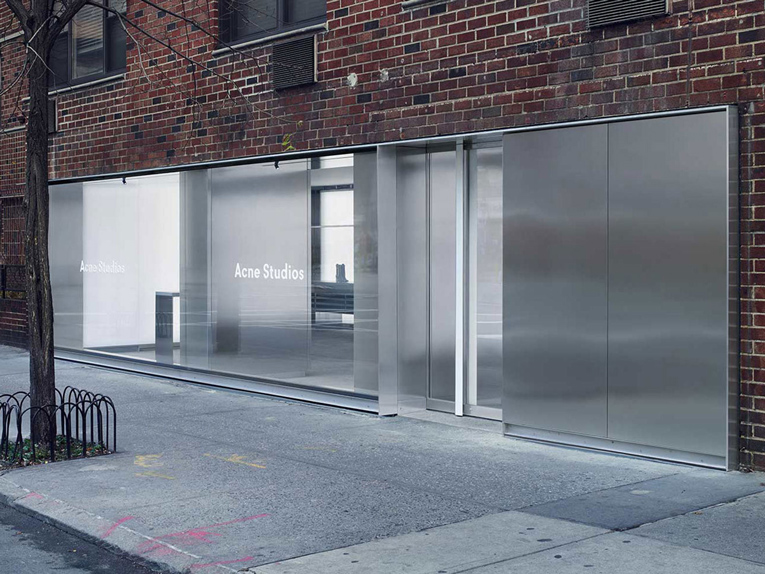 From Stockholm to the rest of the world, Acne Studios has rapidly become a household name synonymous with the fashion world through its minimalistic and gender-bending aesthetic. Now three years on after opening its first flagship store in New York City, the Swedish brand has set sail across the Atlantic Ocean once more to open its second flagship store in the Big Apple.
Echoing similar floor plans from those in Seoul and Los Angeles, Acne's second flagship store will retain a similar strengthened presence within the West Village area through its minimalistic, metallic build-out. Interiorised with clothing rails and racks as well as podiums, which effectively showcase the brands staple pieces, the exterior contrasts beautifully to juxtapose the futuristic interior with a grungy outlook, emphasising Acne's protruding presence, which has augmented over the years.
Be sure to check out the new space in the West Village area and don't forget to tag us in any pictures during your visit via Instagram @PAUSE_Online.
ACNE Studios West Village Store
54-60 8th Ave?
New York?
NY 10014