The annual, and obligatory, Christmas jumper guide has arrived.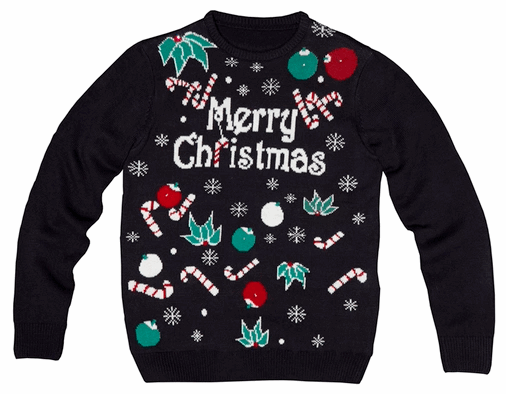 Love them or hate them, Christmas jumpers are an annual sartorial suicide moment, that happens whether you like it or not. But, if you're looking for something that still looks palatable to the eye without you needing a few shots of eggnog beforehand, then look no further.
When it comes to looking for the perfect, and bearable, jumper; simple patterns, subtle details and old designs with contemporary twists are the way to go. Fear not, PAUSE has compiled a list of the less offensive choices! Consider this our gift to you…
Simple Patterns
The best thing abound patterned jumpers is that they still say Christmas, but don't look too over the top and garish, so you won't run the risk of looking like your Granddad. When you think patterns, think layering. Combine the look on top with a Peacoat, while below opt for a straight leg jean and desert boot.
ASOS Lambswool Rich Jumper with Monochrome Fairisle – Buy.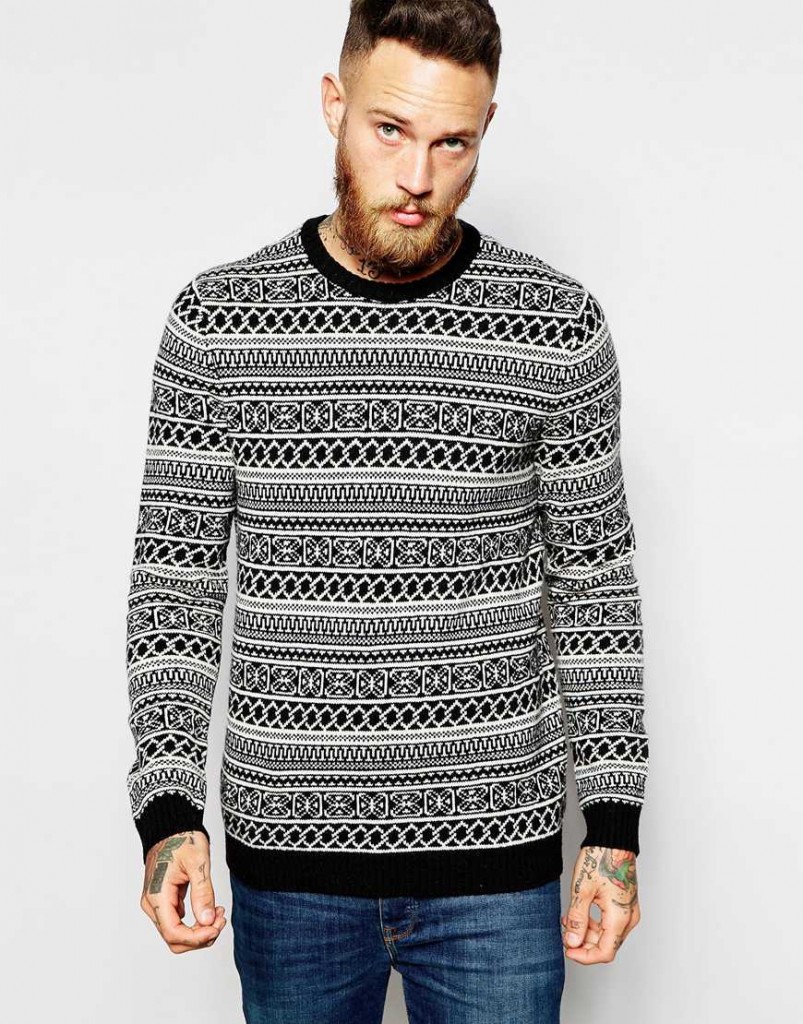 Superdry Knitted Jumper with all over Fair Isle Jacquard – Buy.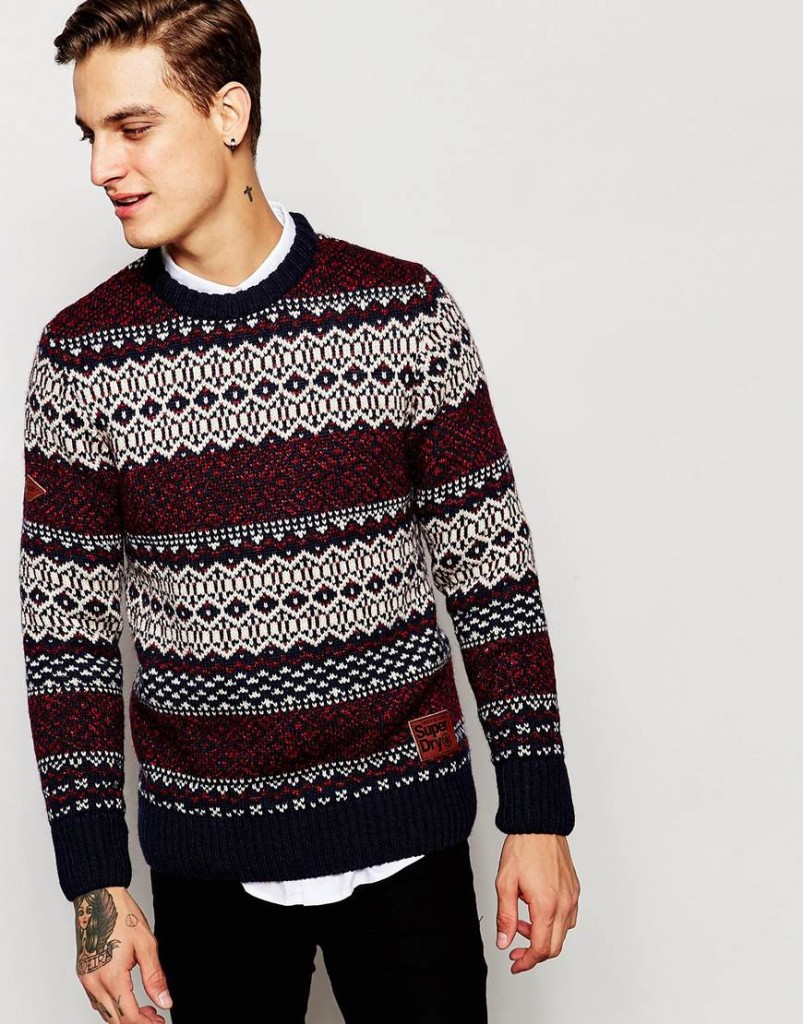 Vacant Christmas Jumper in FairIsle – Buy.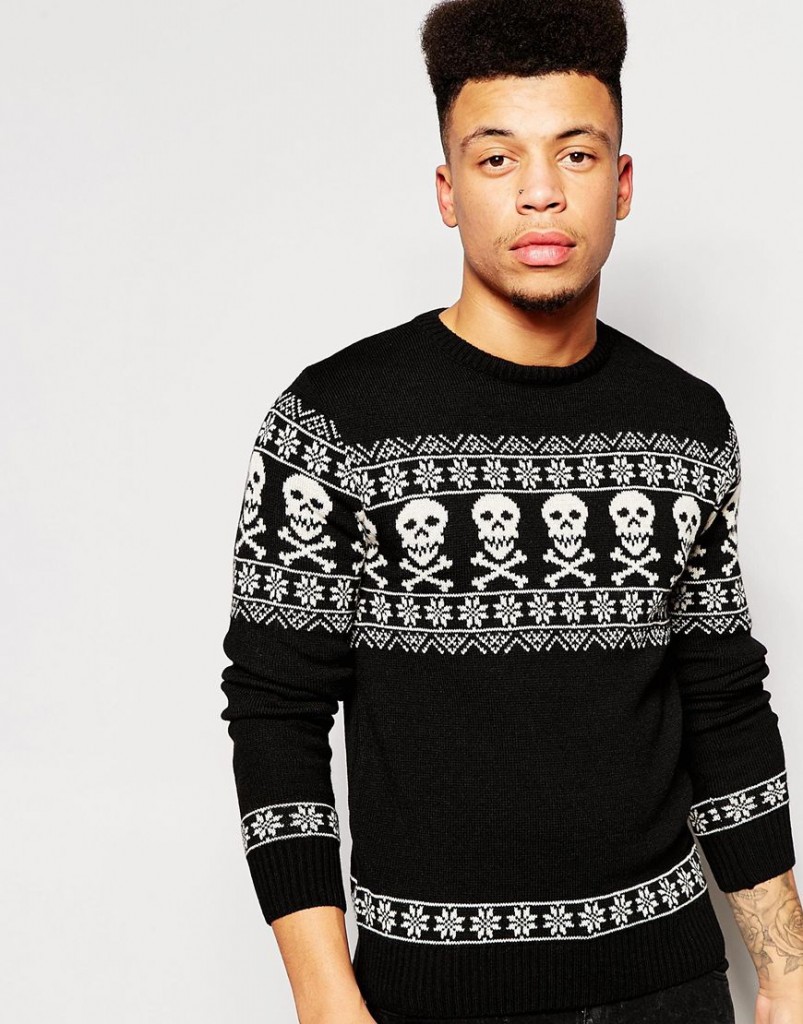 Small Details
Why get a jumper only for Christmas when you can get one that lasts all year round? Jumpers with small Christmas flourishes still keep you in the spirit of Xmas without making you feel like you're being drowned in it. Subtleness is the key here, so you can easily throw on a jean jacket and achieve that laidback yet effortlessly stylish vibe.
ASOS Christmas Jumper with Gingerbread Men in Wool Mix – Buy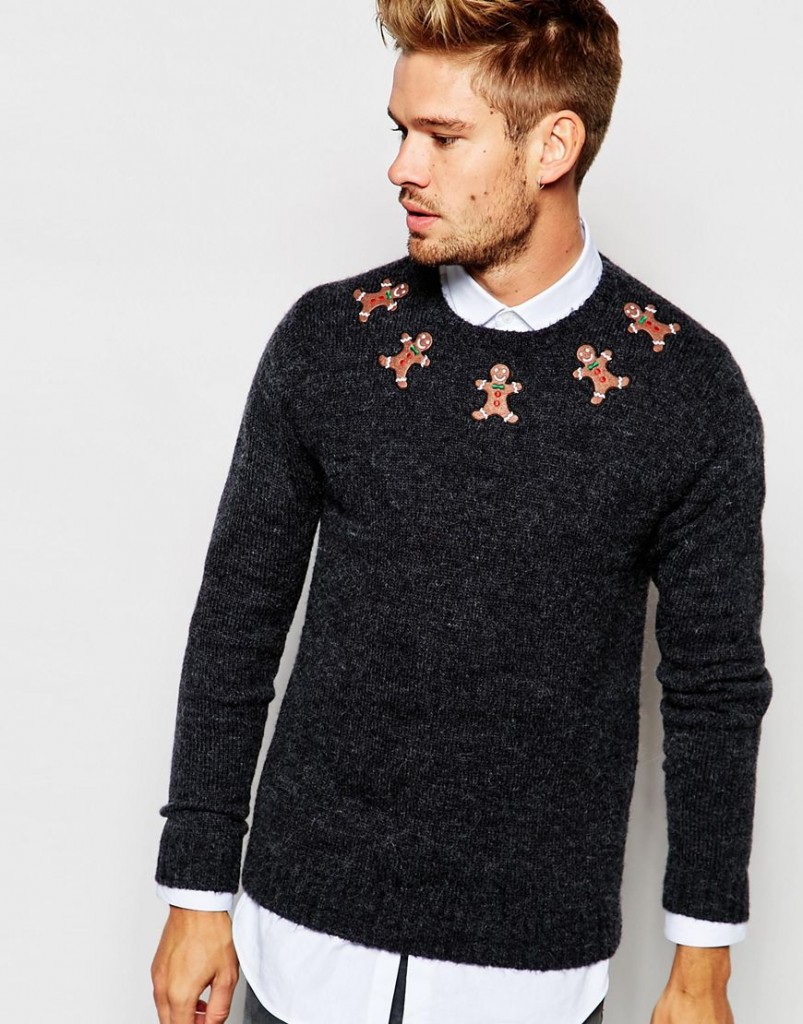 ASOS Christmas Jumper with Skiers – Buy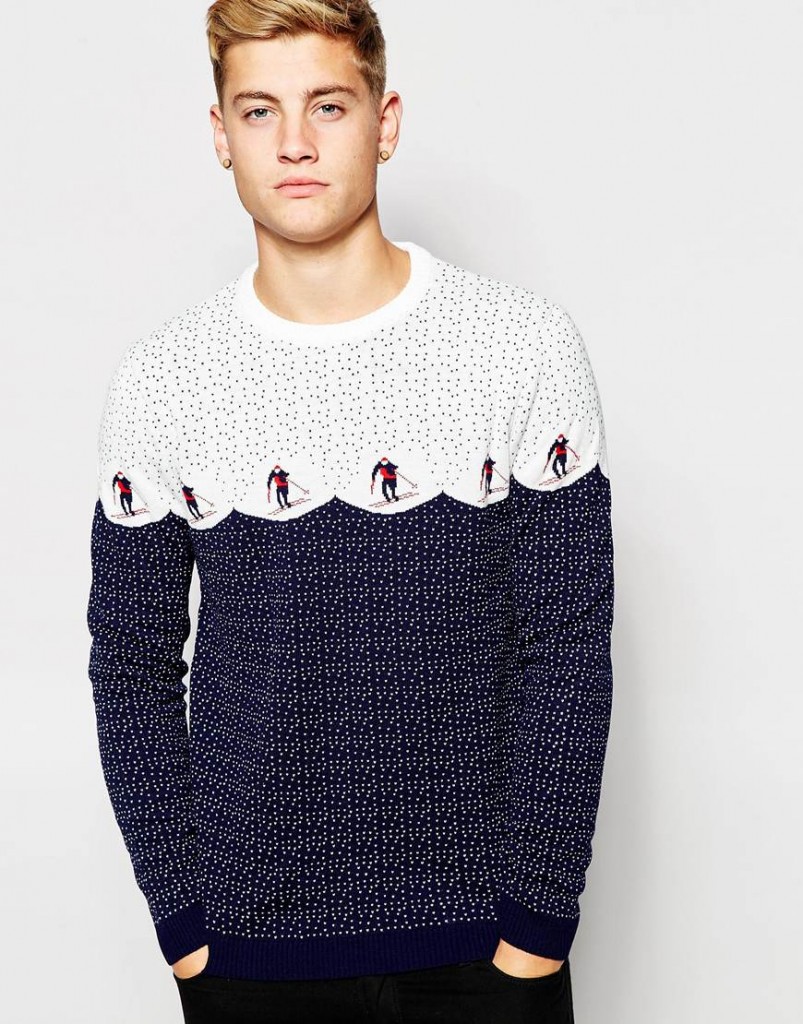 ASOS Lambswool Christmas Jumper with Snow Detail – Buy.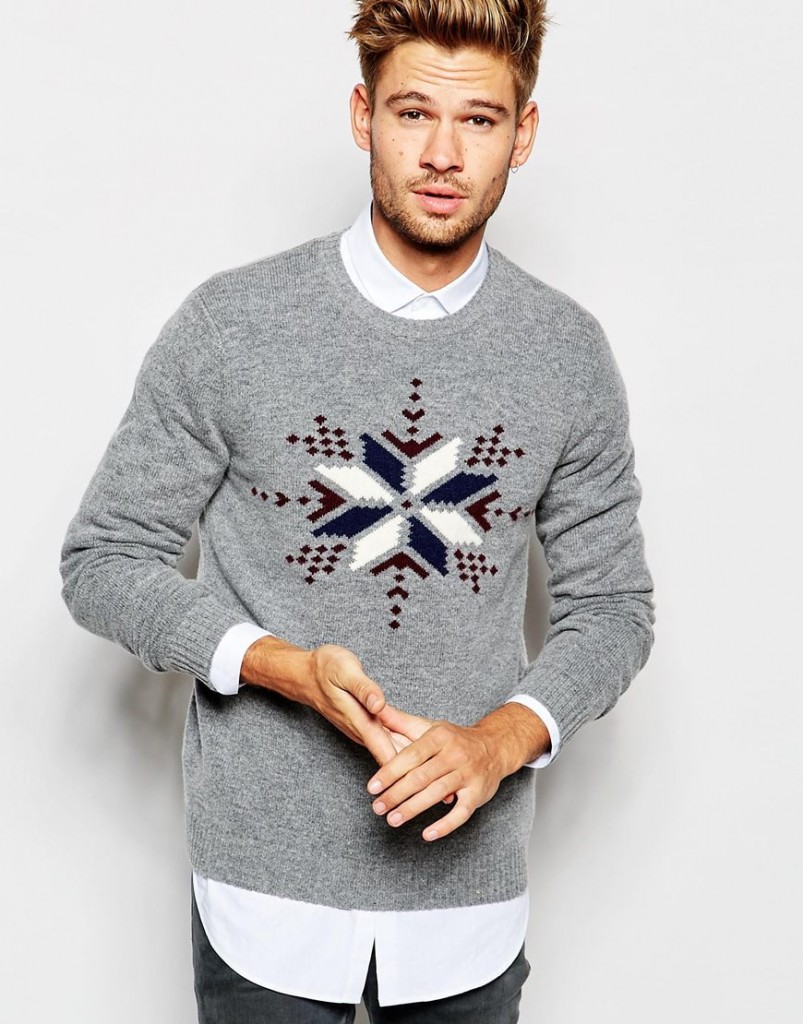 Contemporary Twists
Wearing and seeing the same tired designs year after year can get boring and repetitive, so why not break away from the mould and rock jumpers that grab old designs, put them in a DeLorean, and send them back to the future. Let the jumper be the star player and leave the rest of your outfit as the support; wear a simple white shirt underneath for a smart balance, tapered skinny jeans and a decent pair of trainers.
Bellfield Knitted Christmas Jumper with Snow Effect – Buy.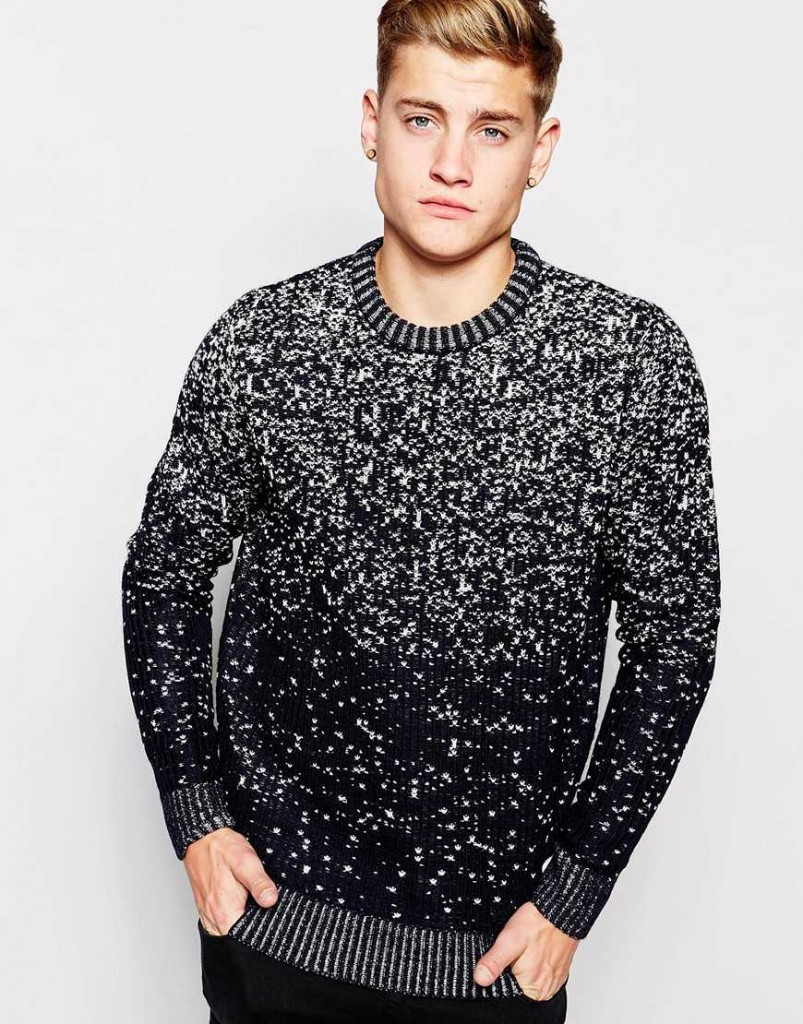 Antony Morato Snow Effect Knitted Jumper – Buy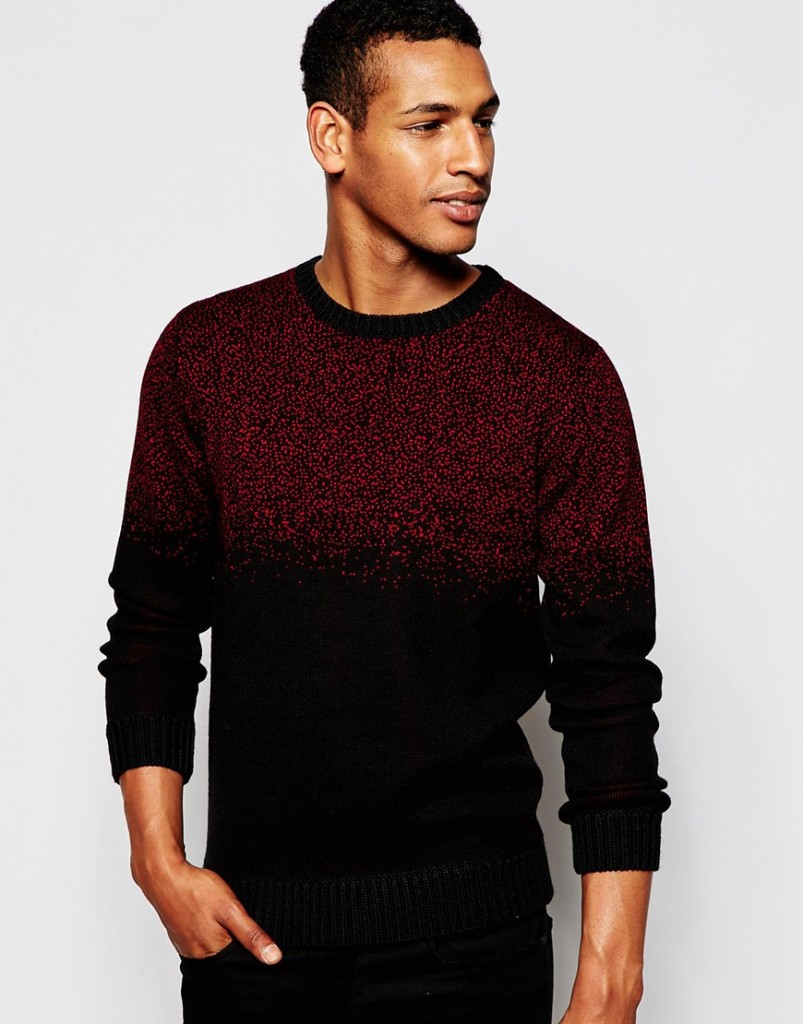 Lux Reindeer Caviar Bead Sweater – Buy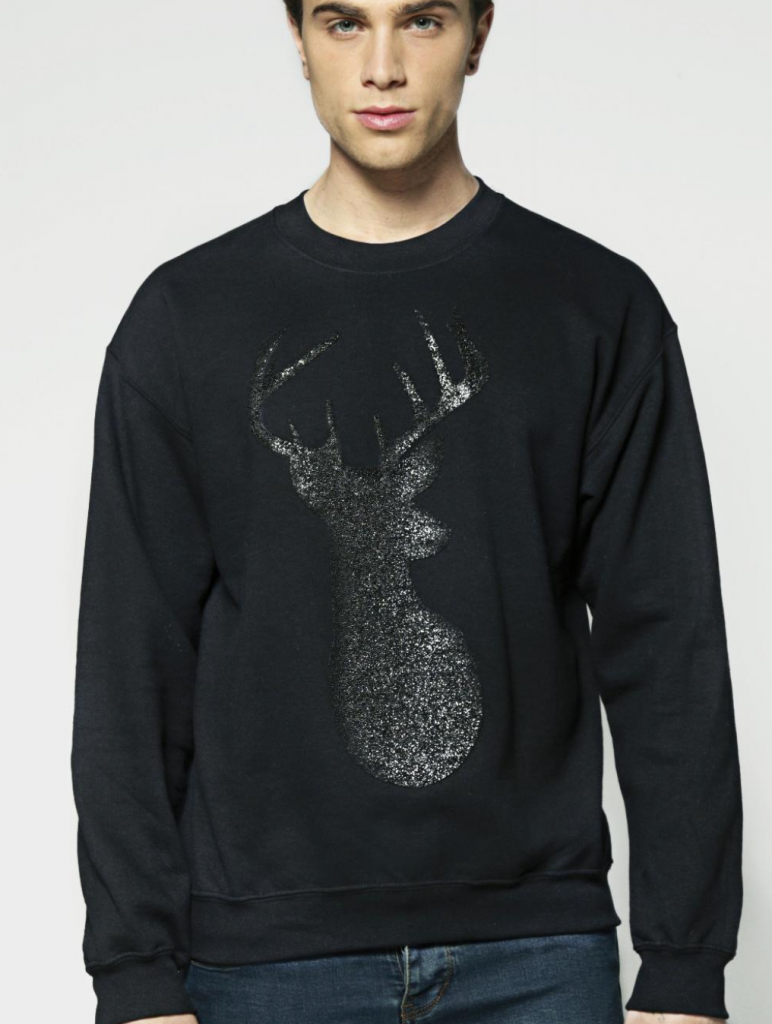 Sleek, smart and brimming with seasonal charm, these jumpers look so cool you won't be able to wait until Christmas to put them on!
Terrible, but Brilliant
New Look This Guy Hates Christmas Jumper – Buy.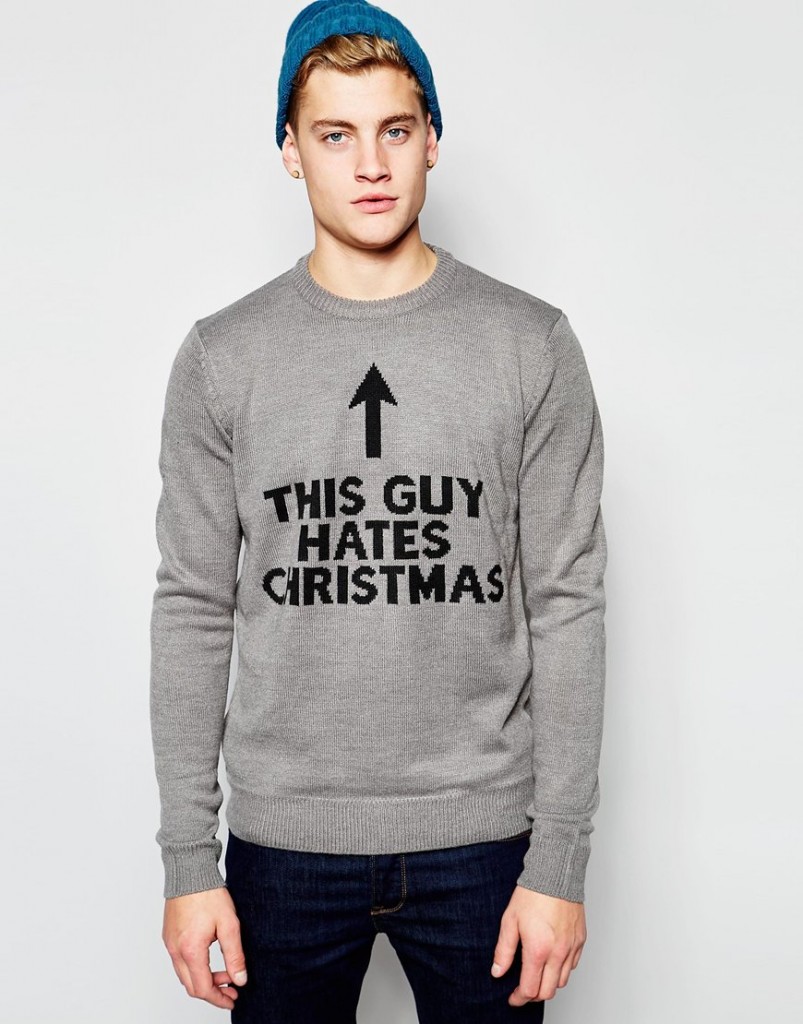 ASOS Christmas Sweatshirt with Slogan – Buy.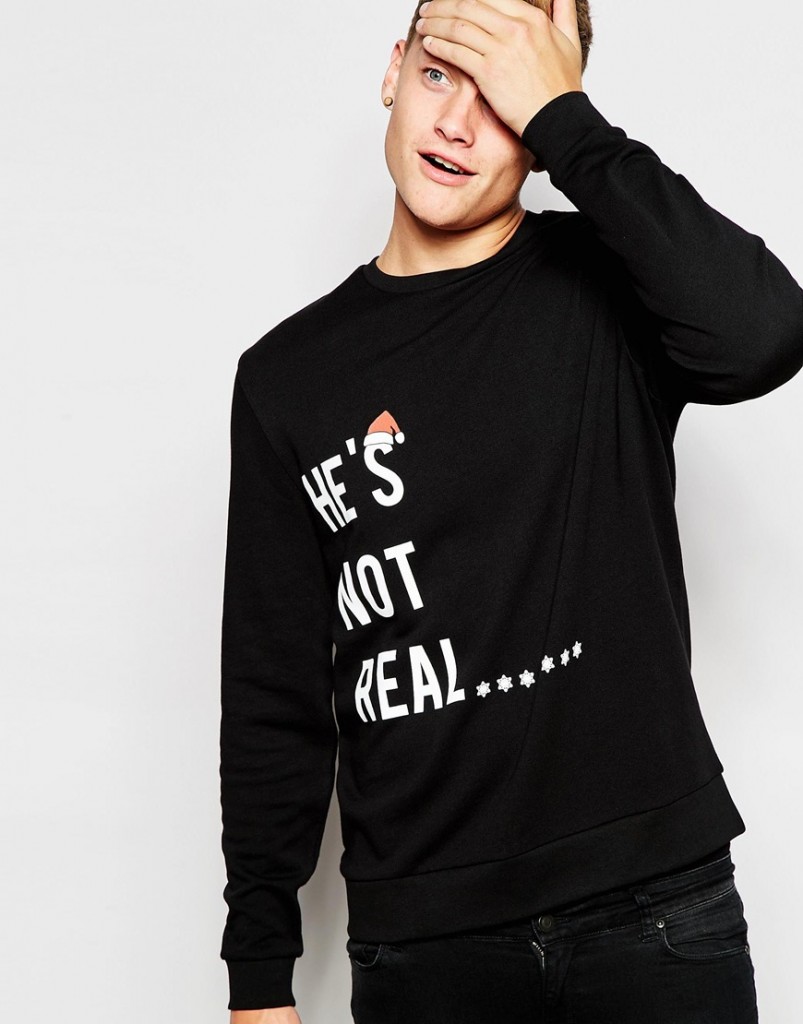 New Look Navy Jumper with Santa Design – Buy.
D – Struck Turkey Christmas Jumper – Buy.