Chanel Métiers d'Art 2016 Pre-Fall collection.
Paul Lagerfeld unveiled his stunning pre-fall 2016 collection with Chanel in Rome, featuring some incredibly eye-catching pieces of design.
See below fore more photos from the runway collection.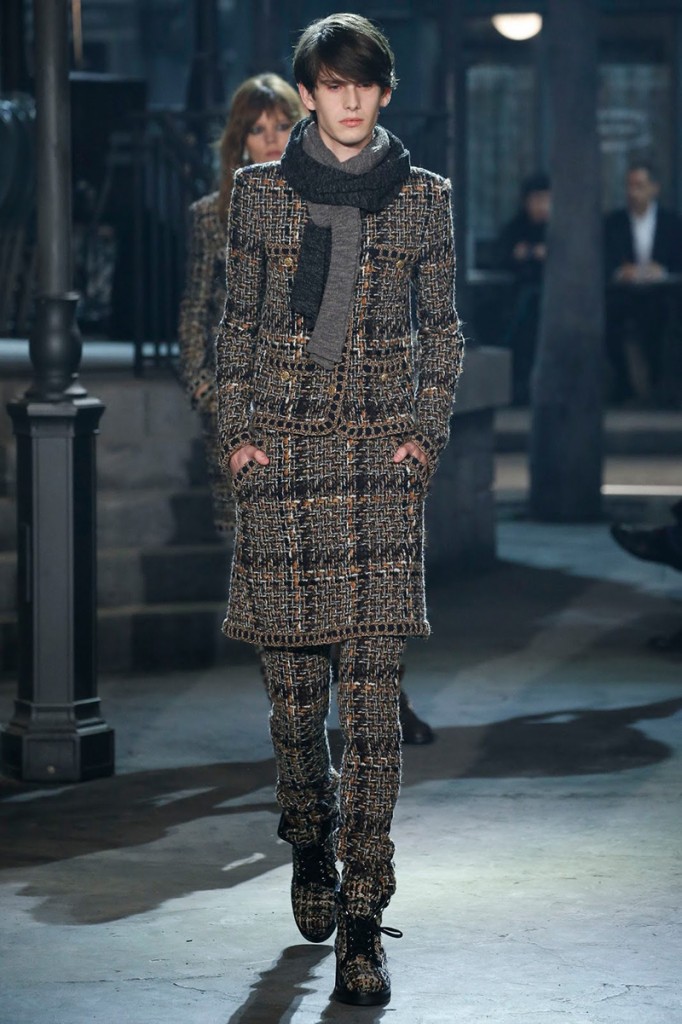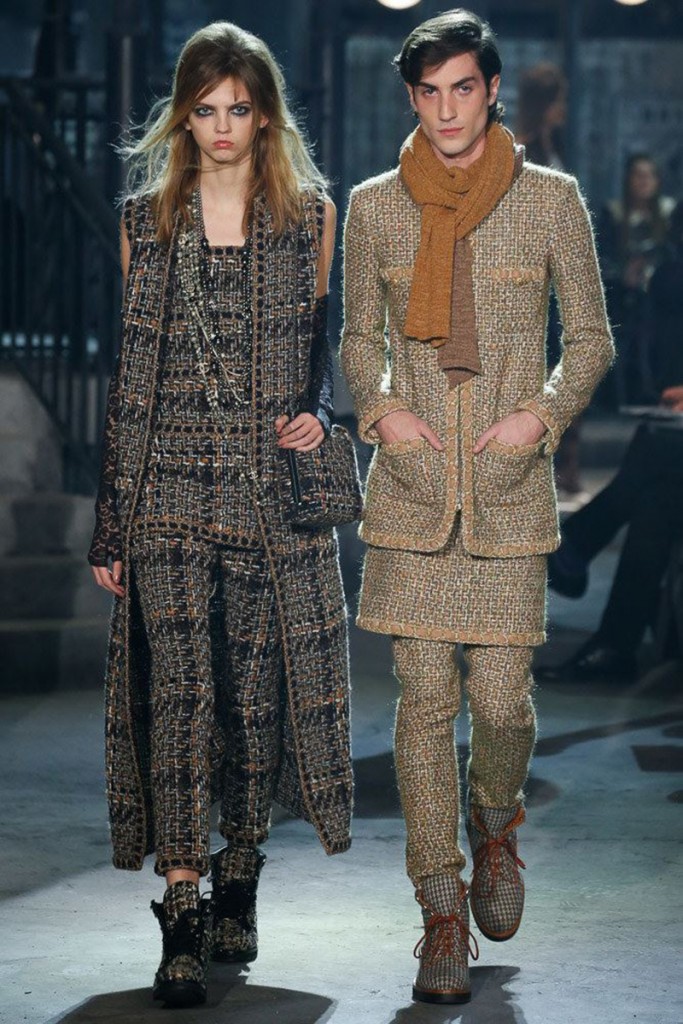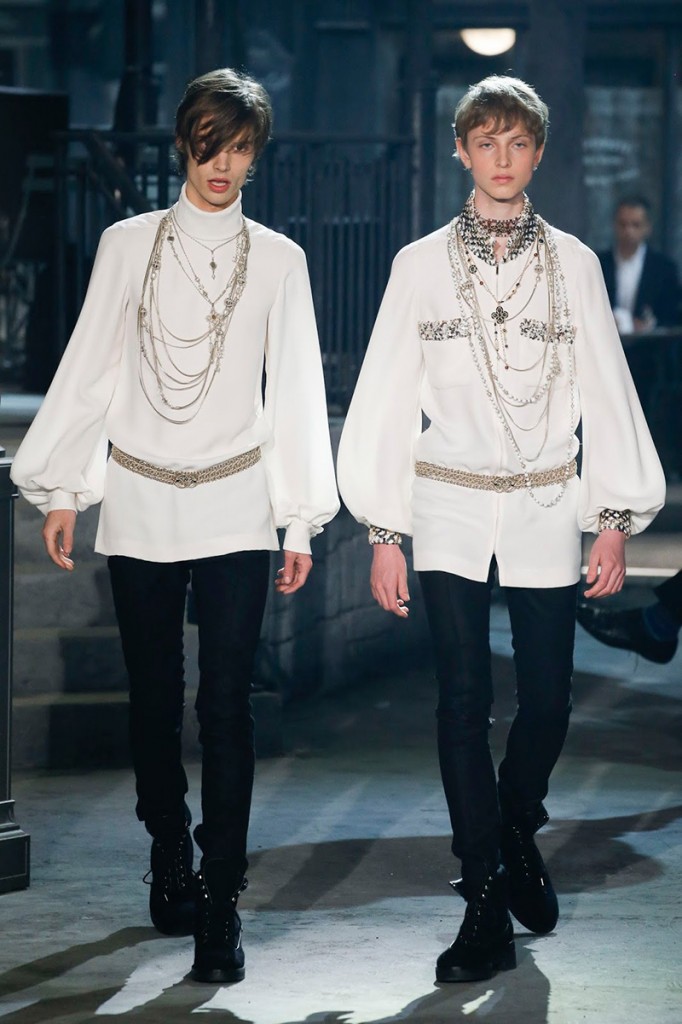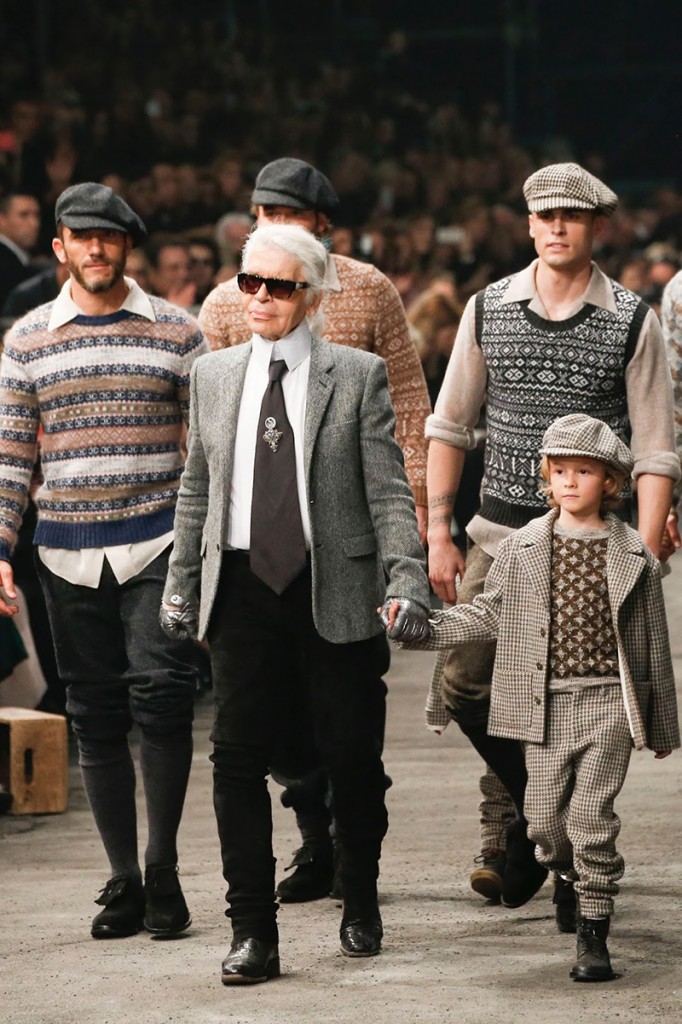 The Gifts for Dad, Brother & Son worth gifting
Most of us are guilty of last minute gifting which honestly is not a crime. However it would be criminal to buy your Dad, Brother or Son crap presents. We've put together the top 5 products in each category worth investing in. Festive gifts should last a lifetime, not till New Year.
1. Ally Bee Alpaca Scarf – 
Knitwear label Ally Bee is known for its Alpaca wool scarves crafted in Scotland. You get quality & style guaranteed whilst not sacrificing its British Provenance. Buy here.
2. Braun Series 9 9040s Shaver –
Braun is notorious for some of the sleekest wet and dry shavers. The series 9 9040s shaver when used feels like being stroked. Buy here.
3. Brydon Brothers Belt –
Brydon Brothers is a belt brand inspired by four brothers from England. Their belts are made with premium stretch webbing, 100% genuine Argentinean leather and solid buckles. They come packed in gift ready vintage wooden boxes. Buy here.
4. Vitae London Watch-
Minimalist design fused stylish modernity, are some of  Vitae London's design codes. Their classic range of watches are subtle yet sophisticated time-pieces suited to everyone. Every watch bought also supports a child in South Africa's education for up to a year. Buy here.
5. S'well Bottle-
A beautifully crafted bottle that keeps drinks cold for 24 hours, hot for 12 and has a mandate to eliminate ocean polluting plastic bottles sounds like a good deal to us. Buy here.
Gifts for Brother
1. A Cold Wall Rail Scarf-
ACW's acrylic jacquard scarf features British rail graphics with its 'Ready Mixed Concrete' slogan that nods to British street culture in which the brand heavily draws from. Buy here.
2. Apple Core Cap-
French upstart Apple Core has won loads of fans this year with its clever 90's inspired logo mania apparel. Its sand cap is a worthy wardrobe investment. Buy here.
3. Gosha Rubchinskiy Parka –
No introduction needed here. Gosha has created a cult following and a tribe around his label. He's made a statement for Russian streetwear and this jacket further evidences his growing influence. Buy here.
4. Gucci Leather Belt –
This echoes Gucci's new sentiments. The double G has been delicately reworked. Buy here
5. Vitaly Lourd x Tungsten Ring –
The Vitaly Lourd ring is made with Tungsten, the hardest metal on the planet that can only be scratched by a diamond. It's bold and contemporary. Buy here.
Gifts for Son –
1. Carrots by Anwar Hoodie-
Eponymous menswear label Carrots by Anwar echoes street culture from the Los Angeles creative scene. Its signature carrot hoodie in black is a collector's item. Buy here.
2. Casetify Camo Apple Watch Band –
Custom Apple Watch bands are now officially a thing and Casetify makes the coolest you can find out there. Endorsed by the likes of Snoop Dogg and Hilary Duff with a Billionaire Boys Club and colette collaboration under their belts, they are definitely the go to brand if you're in the market for bands with some personality. Buy here.
3. Cav Empt Gloves –
Cav Empt Snow Gloves aren't ones to be hidden in your pockets whilst in use. The reflector print on the outside makes sure all eyes are on you, at least when you're out at night. Buy here.
4. Converse All Star 70's Suede –
Re-worked with cushion soles and side stitching, these are the coolest pairs of All Stars on the block. The premium suede uppers also add desirability. Buy here.
5. Palace Socks –
Finally a pair of festive socks that you will actually love and wear not just at Christmas but all year round. Buy here.

Chanel Métiers d'Art 2016 Pre-Fall collection.
Chanel's creative director Karl Lagerfeld, has unveiled his stunning pre-fall 2016 collection in Rome, featuring some incredibly eye-catching pieces of high-fashion design.
The extraordinary collection incorporated both male and female attire, with season appropriate design statements such as the earthy tweed outwear, and two clean white tops, boasting  inflated sleeves and a selection of carefully picked necklaces and pendants.
The runway collection, representing a Parisian in Rome, saw some of the most stand-out pieces from the Chanel season being presented in the Capital.
See below fore more photos from the runway collection.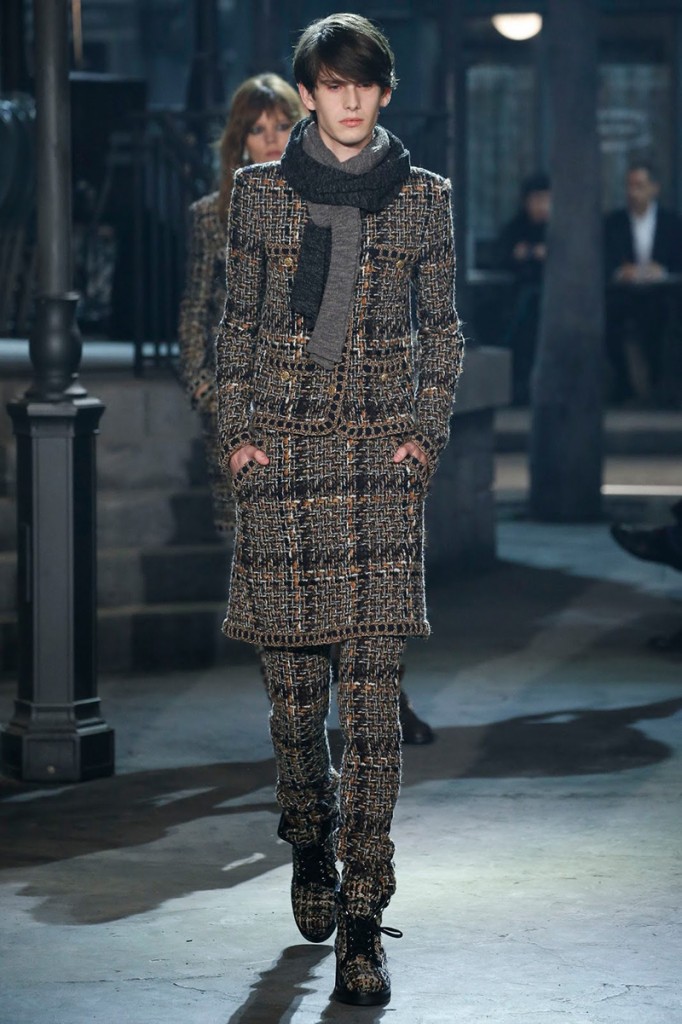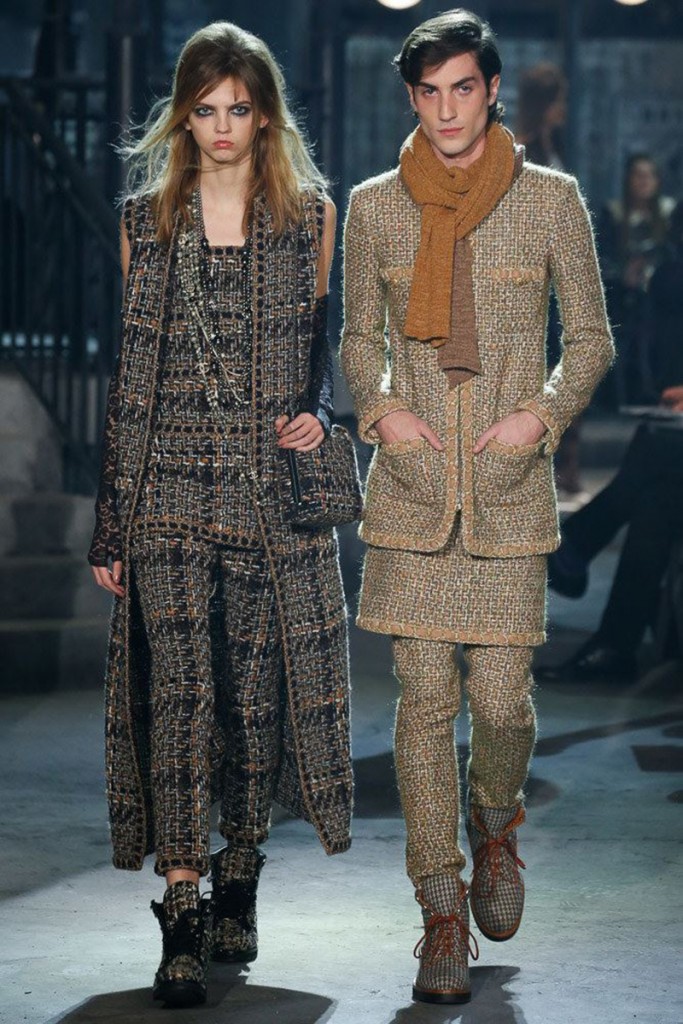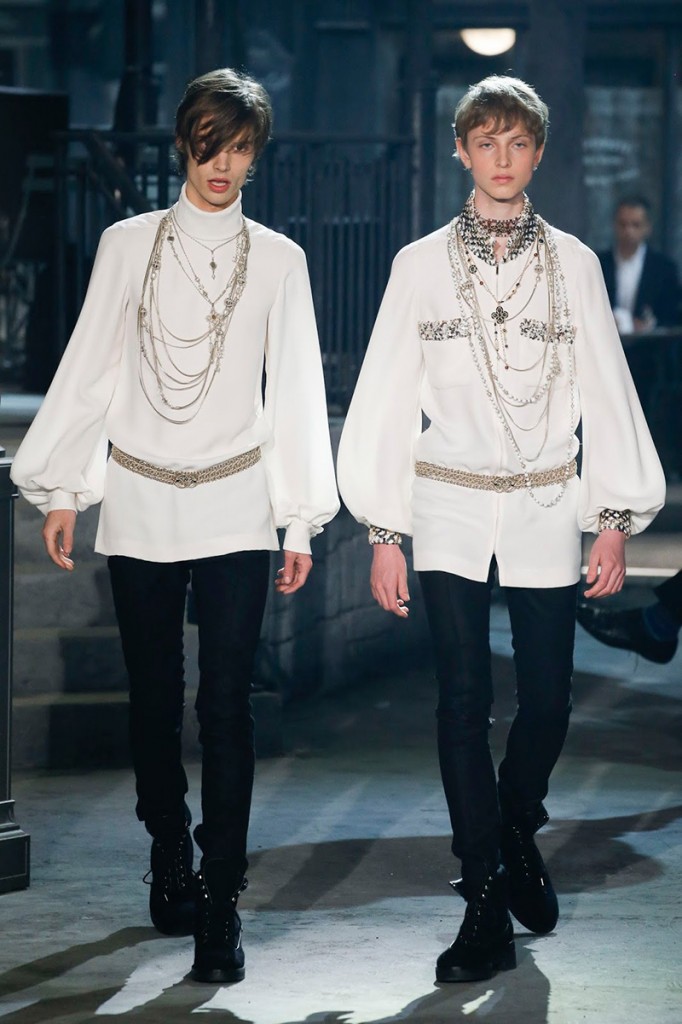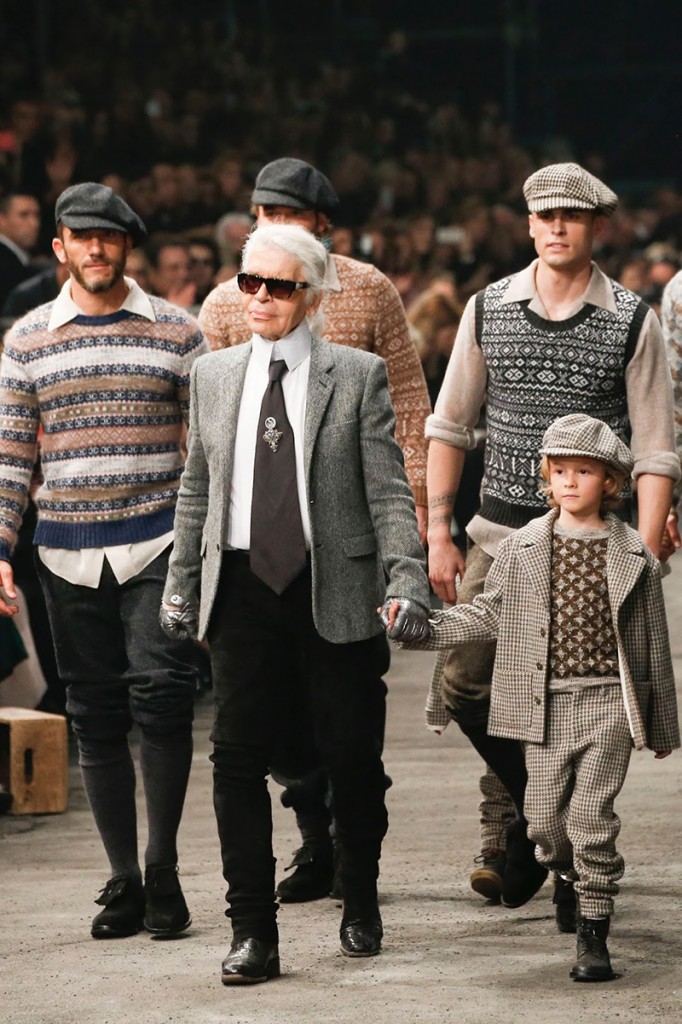 Adidas originals release the 'Zig-Zag' Stan Smith trainer, price giving the collection a touch of quirk.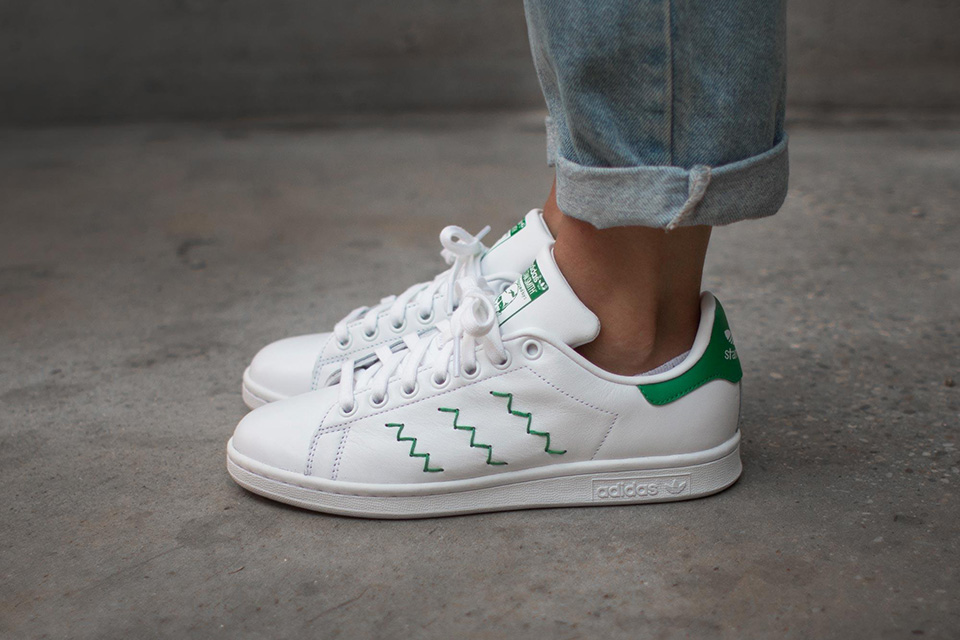 Adidas have released an exiting, buy and particularly quirky remake to the usually simple Stan Smith trainer collection. The iconic sneaker silhouette named after 60's tennis star Stan Smith, has now branched out into the re-birthing of it trademark 'Three Stripe' logo. The new silhouette features an all white and leather upper, grass green heel tab and matching green 'zig-zag' knitted stripes to suit. The new Stan Smith 'Zig-Zag' Adidas originals are set to drop online at Asphalt Gold, earlier next month for approximately $95.00.