The Christmas season is the most festive and joyful season of the year.


PAUSE picks our December watch favourites!
1. U-BOAT chimera limited edition watch £6, 800.00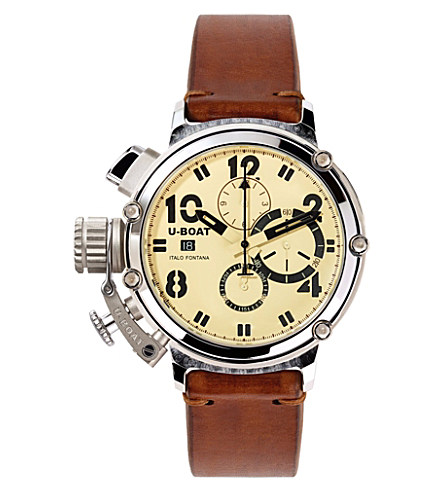 Secure a piece of design history with U-Boat's limited edition 7108 Chimera 925 watch. Part of a limited run of just 300 watches, this timepiece has been handcrafted in Italy by master craftsmen with the highest level of precision engineering and finishing. The sleek sterling silver fixtures are complemented with a cream face and a brown leather strap.
2. DANIEL WELLINGTON Classic York watch £179.00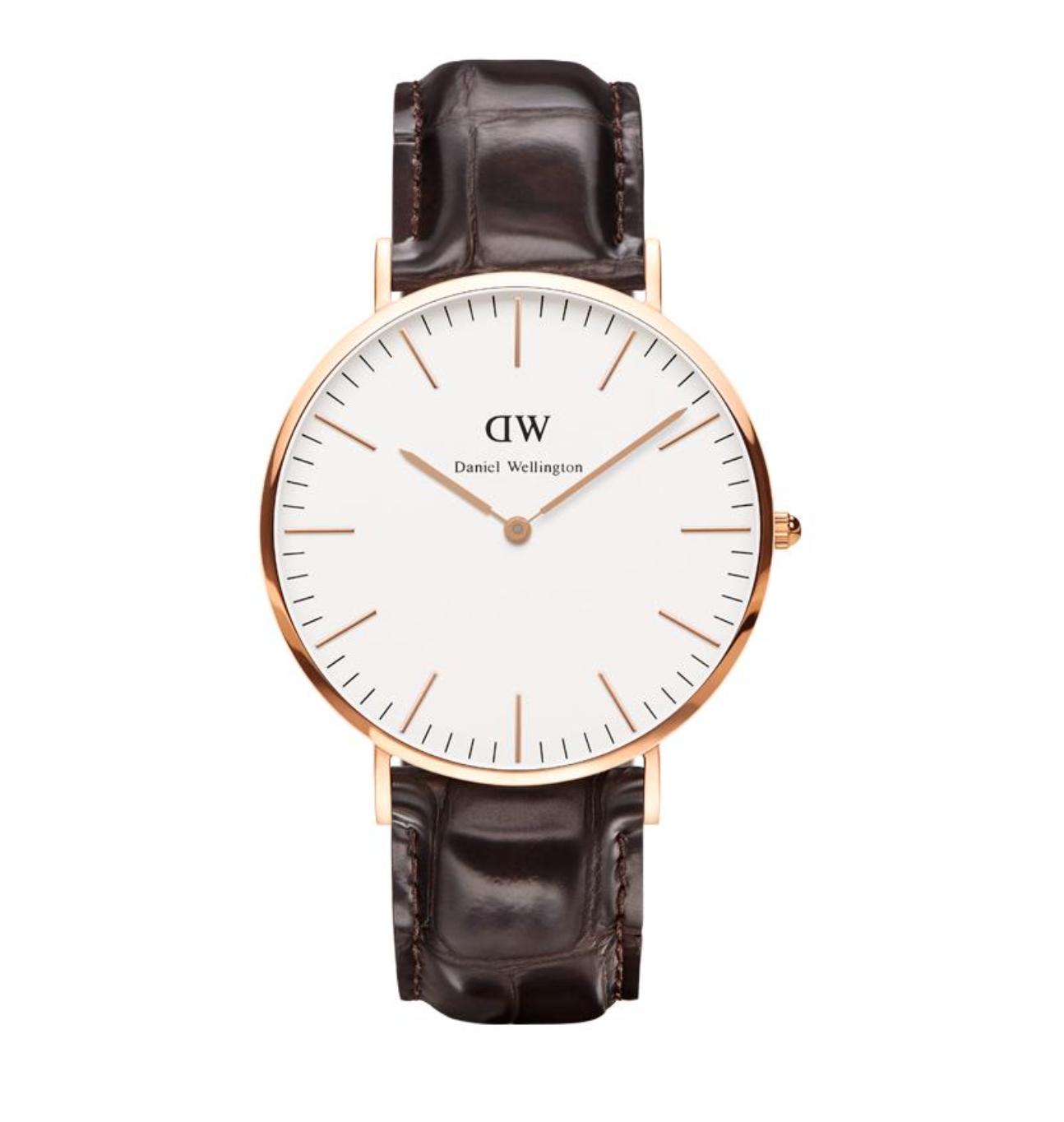 Daniel Wellington watches are a great gift for Christmas. The Classic York is a timeless style that can be dressed up or down, paired with a classic polo or white oxford shirt. This is just one of a number of styles from Daniel Wellington and with interchangeable watch straps, you'll have watch gift ideas for events to come.
3. THOMAS SABO Rebel at heart dragon watch £275.00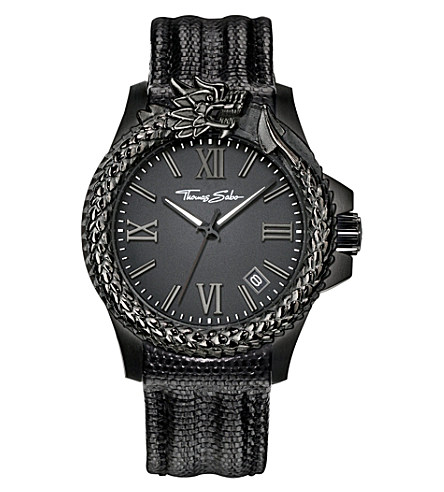 This watch from Thomas Sabo exemplifies unparalleled design competence. A black 3D-look dragon with an exclusive and elaborately-detailed scales forms the bezel of this extraordinary three-hand watch. The black leather strap is lizard-embossed, which perfects the dragon look beautifully. This watch reflects the striking Thomas Sabo Rebel at heart DNA at the very highest level. Alternatively, a chronograph urban chic grey watch with grey crocodile-embossed leather strap is a must-have for the new season.
4. 88 RUE DU RHONE double 8 origin stainless steel watch £295.00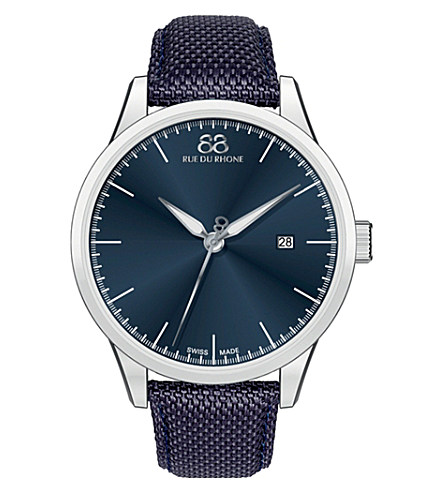 Part of 88 Rue Du Rhone's signature Double 8 Origin collection, this sleek watch delivers exceptional clarity and craftsmanship. Designed with a minimal dial and baton hour markers, the silver seconds hand with 8-shaped counterweight completes this handsome timepiece. You can have it also in yellow gold £370.00, stainless steel £350.00, or stainless steel with rose-gold second hands and bracelet strap £495.00
5. MARC BY MARC JACOBS Henry / Fergus stainless steel watch £239.00 / £219.00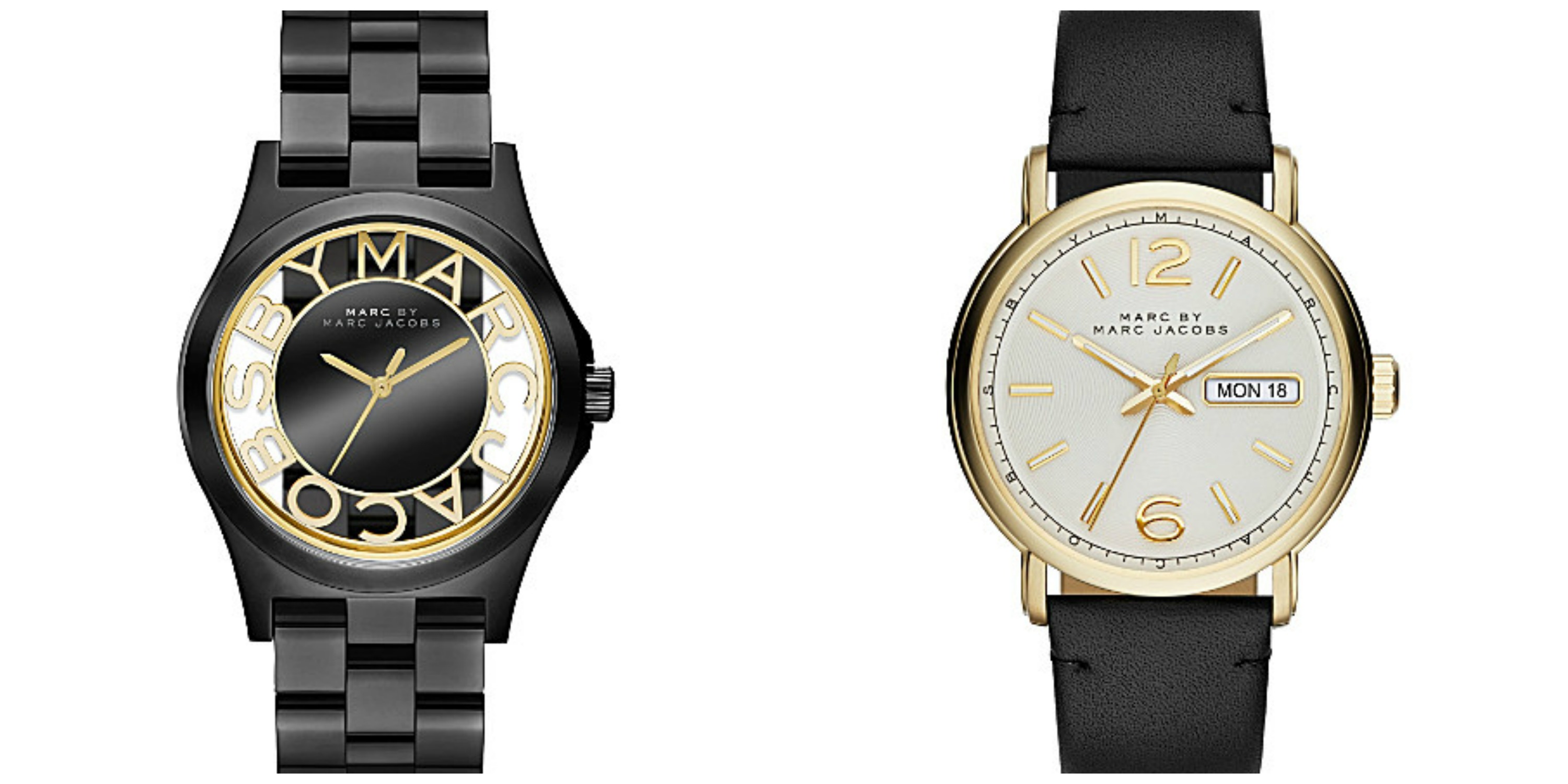 No accessories collection is complete without a fabulous watch, and those in the know love Marc by Marc Jacobs' classically cool designs. In coated stainless steel, this chic timepiece is sure to lend every look a perfectly polished finish. Add a masculine new addition to your accessory contingent with Marc by Marc Jacobs' Fergus watch.
6. SKAGEN ancher rose-gold plated and leather watch £185.00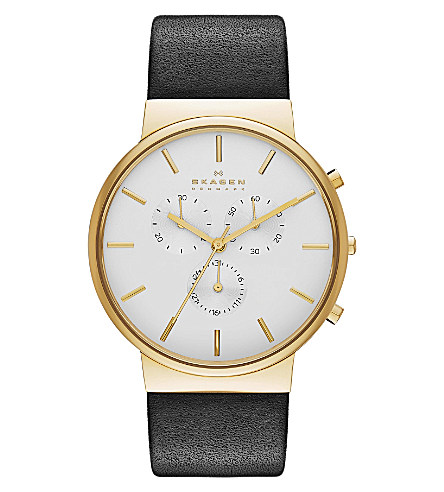 Complete your on-duty look with this elegant Ancher rose-gold plated and leather watch by Skagen. Featuring a round steel case, quartz movement and off-white dial, this timepiece is complete with a Skagen Lifetime year guarantee. Choose a streamlined appeal purchasing the Skw6101 men's ancher watch in grey £145.00. 
7. MONTBLANC heritage spirit stainless steel watch £3,895.00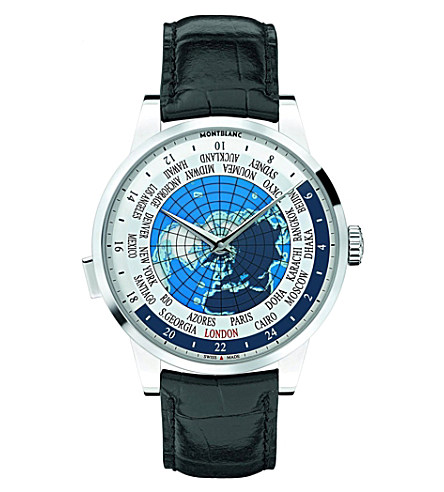 Montblanc's Heritage Spirit collection interprets one of the most contemporary and useful features, the world time function, in a new, innovative way. Fitted with a luxurious aligator-skin strap, elegant dial and rhodium-plated feuille and baton hands, this stainless steel watch adopts a universal approach, telling the time in 24 time zones and indicating how day and night evolve all over the world.
8. SEVEN FRIDAY leather rubber watch £825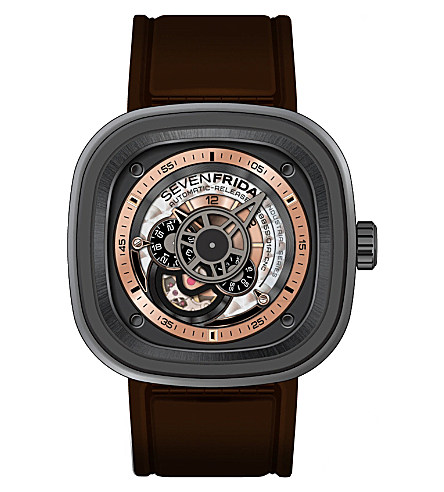 With a passion for industry and architecture, SevenFriday watches effectively combine complex construction with modern-day style. Developing a range of unique timepieces, SevenFriday aims to fascinate the spectator with original watch designs. Available also in black £825.00 and silver £775.00.
9. UNKNOWN the dandy gold-toned stainless steel and leather watch £85.00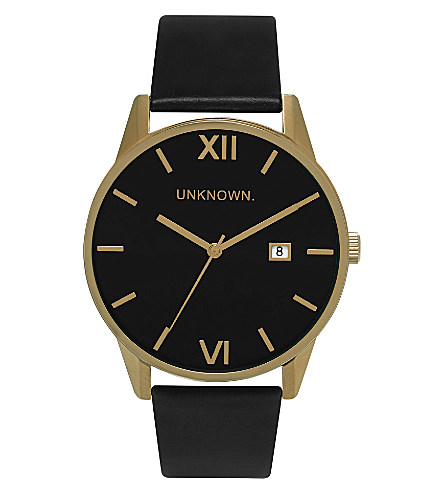 Make a bold style statement with Unknown's The Dandy watch in black or gunmental £115.00. A classic and refined timepiece featuring roman numerals and a subtle date window, this design is defined by its black dial and gold-toned detailing. The case combines a mixture of brushed and polished finishes and houses a highly accurate Miyota movement. Choose and understated and elegant version for only £80.00 buying the Classic watch designed to a timeless silhouette.
10. DKNY soho stainless steel bracelet watch £99.00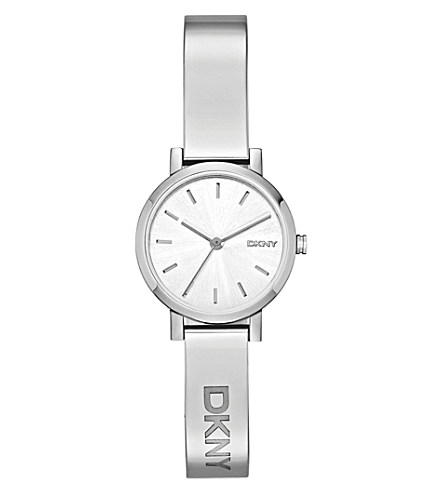 Inspired by SoHo in downtown Manhattan, DKNY's SoHo watch in matte stainless steel will give any outfit a chic and contemporary finish. The watch's wide top ring evokes the openness of the neighborhood's architecture, while the sleek lines channel its fashion expertise.