Christopher Raeburn takes us on a Mongolian wilderness adventure.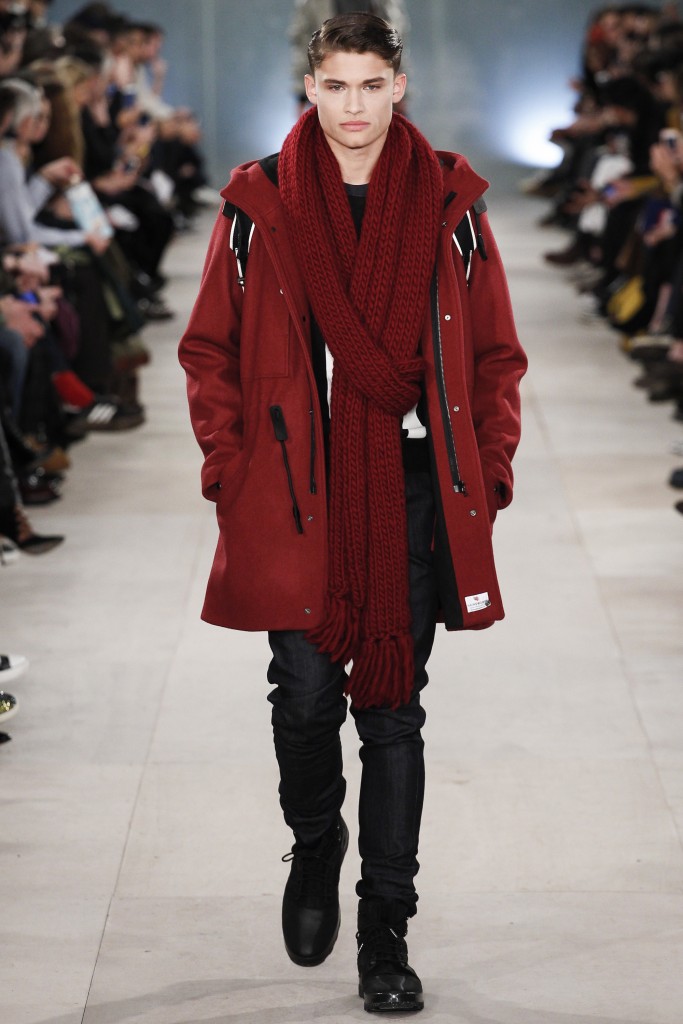 Christopher Rayburn's Autumn/Winter 2016 collection was a showcase of what the British designer does best – repurposed, rational and most importantly, wearable.
A strong selection of outerwear dominated the catwalk with cosy bombers, parkas and duffle coats all in a selection of reds, greens, greys and black. The supporting act took the form of everyone's winter staple – knitwear; a gorgeous selection of knitted jumpers as well as an abundance of chunky scarves adorning models necks that we're nearly big enough to compete with Giles circa 2007.
Of course, no Christopher Raeburn show would be complete without a number of repurposed military materials which took form in sheeny coats, padded jackets and oversized ruffled coats that had been repurposed from shredded military snow ponchos. One of the more popular shows of LCM was shadowed by whispers among attendees of repetition and a lack of development since the designer's previous work. My take? As the saying goes – If it ain't broke, don't fix it.
Take a look at the full collection below.