See the full Autumn/Winter 2016 Collection for Vivienne Westwood which showcased at Milan Fashion Week 2016: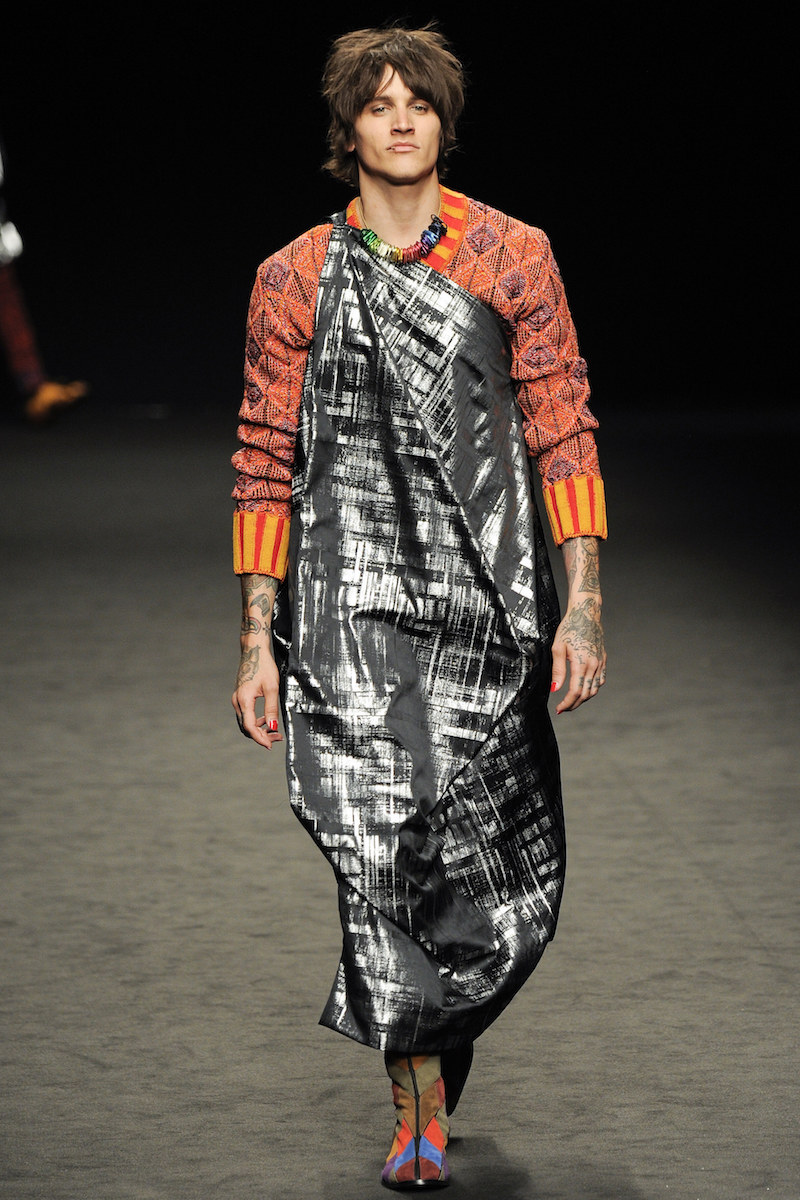 For AW15 Philipp Plein embraced the superhero within us all and gave us a collection that Marvel and DC would be extremely proud of.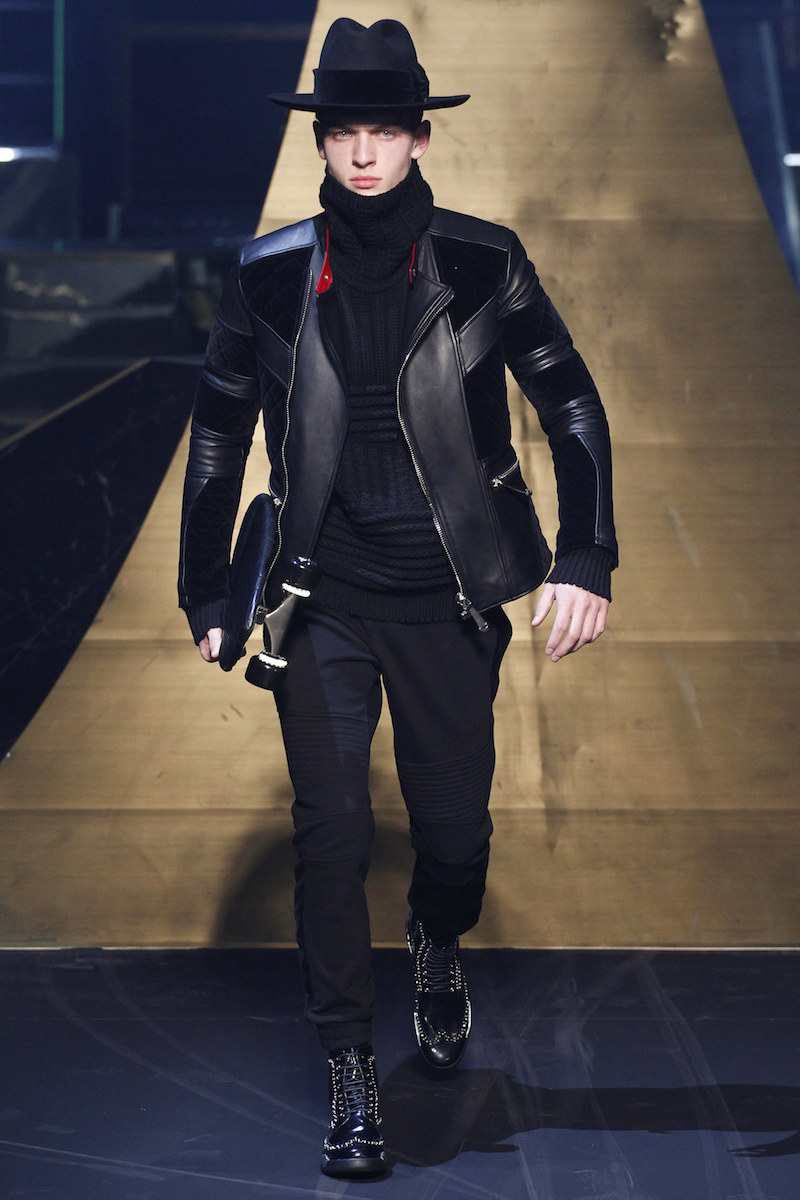 The line saw luxuriously tailored suiting meet the likes of Captain America and Batman, and even had the support of Lil Wayne, who did a short set prior to the models' walk. Plein has not been shy to admit that he is attempting to crack the American market, and perhaps this is the way he intends to do so (it's not a secret that Americans love the superhero approach). Plein's latest offering saw him blend fashion with Hollywood, which is sure to cause a certain level of intrigue with the American market.
The collection is predominately black, with injections of colour coming in logos and subtle detailing, and models were given Swarovski crystal laden skateboards, in more than a nod to youth culture and Plein's obvious view that the youth are the superheroes of today (the runway itself was embedded in skate park stroke bike park). Lucky Blue opened the show in an impeccably cut suit, which featured a unique Swarovski emblem of Captain America's shield. Leather and quilted velvet recurs across the collection, with parkas, bomber jackets, track pants and backpacks all getting the fabricating treatment. It worked surprisingly well, with each look feeling complete and luxe. The collection was extremely youthful, with a copious amount of chains, playful hats and elaborate shoes blended with roll neck knits, Batman inspired details and plenty of black.